One of the booming trends in the world of architecture and interior design is to opt for large-format porcelain for tiling surfaces. The continuous search for innovation and constant effort to meet the most demanding needs of the market has given rise to Coverlam by Grespania, the stand-out large-size tile for all types of projects.
Advantages of Large-Format Porcelain Tile
The unquestionable success of Coverlam large-format porcelain tile stems from the multiple advantages it offers in terms of both construction and design. Whether it's a new build, a renovation or refurbishment, large-format porcelain slabs save time spent on installation since relatively few pieces are needed to tile extensive wall and floor surfaces. On the other hand, the fact it is so thin makes it very lightweight, giving us an easy-to-handle material that can be installed on top of previous surfaces without the need for demolition work, thus shortening the time needed for renovations.
Thanks to the high-tech production process, Coverlam can offer slabs measuring 1200x3600 mm, 1620x3240 mm, 1000x3000 mm and 1200x2600 mm, and as thin as 3.5 mm..
On top of this, we have to mention all the advantages offered by porcelain stoneware as a material; notably its extreme resistance to all kinds of knocks, scratches or daily wear and tear, as well as marked resistance to stains, chemical agents and even the UV rays that can damage other materials. It is also fireproof and resistant to heat and frost, so it is ideal for both indoor and outdoor areas. Its surface is easy to maintain and clean, enabling more hygienic spaces. Last of all, it is an environmentally-friendly product thanks to the manufacturing process and the natural raw materials from which it is made, which also contain a high percentage of recycled material.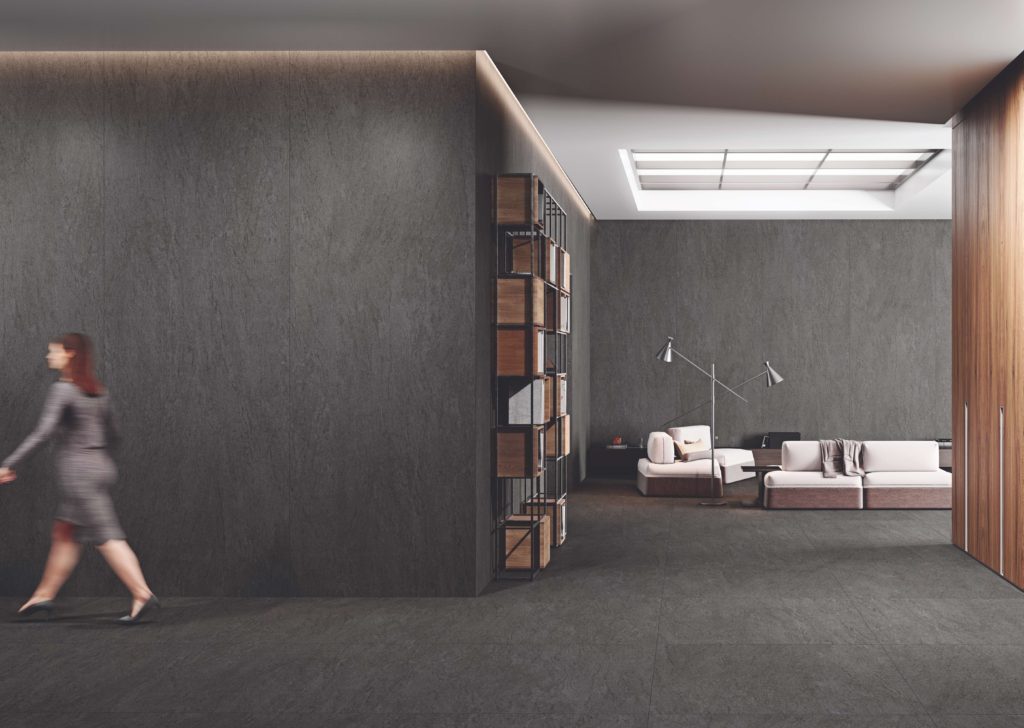 Uses for Large-Format Porcelain Stoneware
Los usos del gran formato porcelánico de Coverlam son muy diversos y adaptables al estilo y a las necesidades del espacio. Su versatilidad tanto como material como por sus dimensiones permite su aplicación tanto en suelos como paredes, así como en interiores y exteriores, sin contar que, su versatilidad le permite aplicarse incluso en mobiliario y panelado de puertas, lo que aporta mayor sensación de amplitud y limpieza visual. Algunas de las aplicaciones más comunes para el gres porcelánico de gran formato son las siguientes: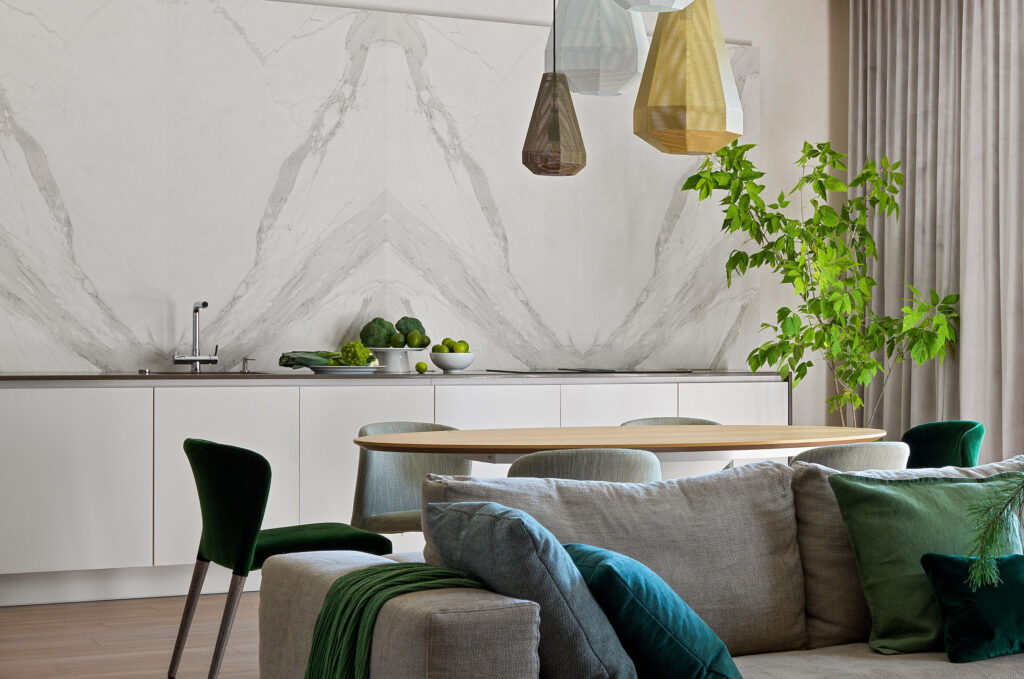 Large-Format Porcelain Flooring
Coverlam's ultrathin, large-format porcelain tiles offer multiple beneficial qualities. To start with, in renovations, because it is so thin it can be installed directly on top of the original surface while covering large surface areas, enabling a reduction in time and installation costs.
Furthermore, if we are working with rectified large-format porcelain tiles, the joints between the pieces are reduced to a minimum, creating attractive, visually-seamless surfaces. Another benefit of this is improved hygiene as it helps prevent the build-up of bacteria in the joints. This, together with the wide range of colours, finishes, aesthetics and formats available in the Coverlam catalogueguarantees the desired outcome of any project.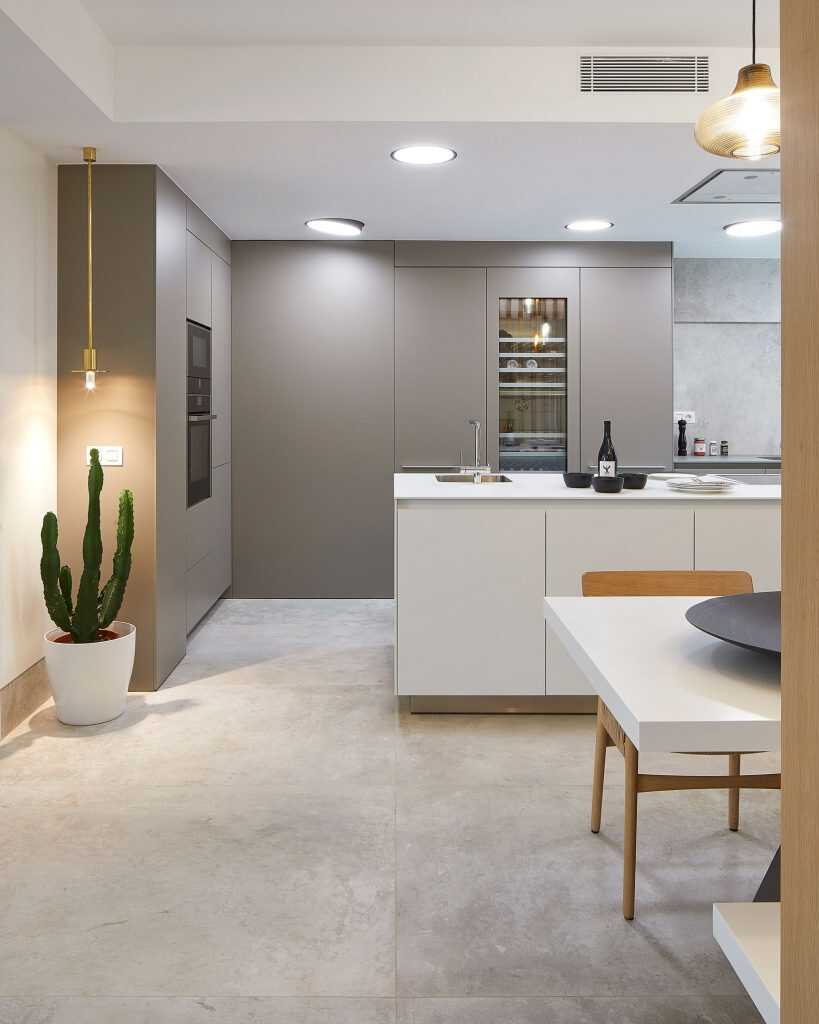 Elegance and design are two of the most noteworthy qualities of Coverlam's large-format tile collections for floors, offering a wide range of options that can suit all decorative styles
Floors paved with large-format porcelain tile are a strong, durable option for commercial and high-traffic spaces, and thanks to the characteristic features of this product, it does not require any specific maintenance or cleaning routine.
Large-Format Porcelain Wall Tiles
The main advantage of applying large-format porcelain tile on the walls is that we need fewer pieces to cover the space, since a single slab of large-format Coverlam can go all the way up to the ceiling. In addition, the reduction in the number of joints creates a cleaner look, improving the aesthetics of the room.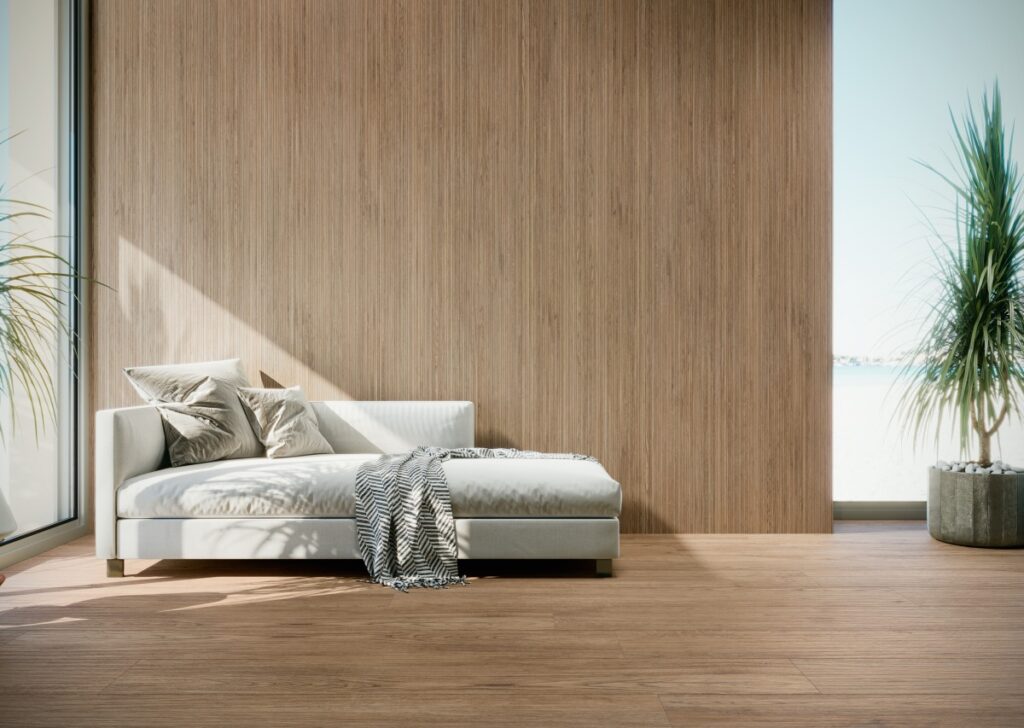 At a stylistic level, the Coverlam catalogue offers an endless variety of finishes, realistic looks and prints with amazing designs, designed to attract everyone's attention. Walls with a memorable presence and personality that transform any project into a unique space.
Style, versatility and functionality go hand in hand in Coverlam's extensive catalogue of large-format solutions to tile the walls of your project. Elegant woods, sophisticated marbles or dazzling metallics are some of the most memorable designs for tiling rooms.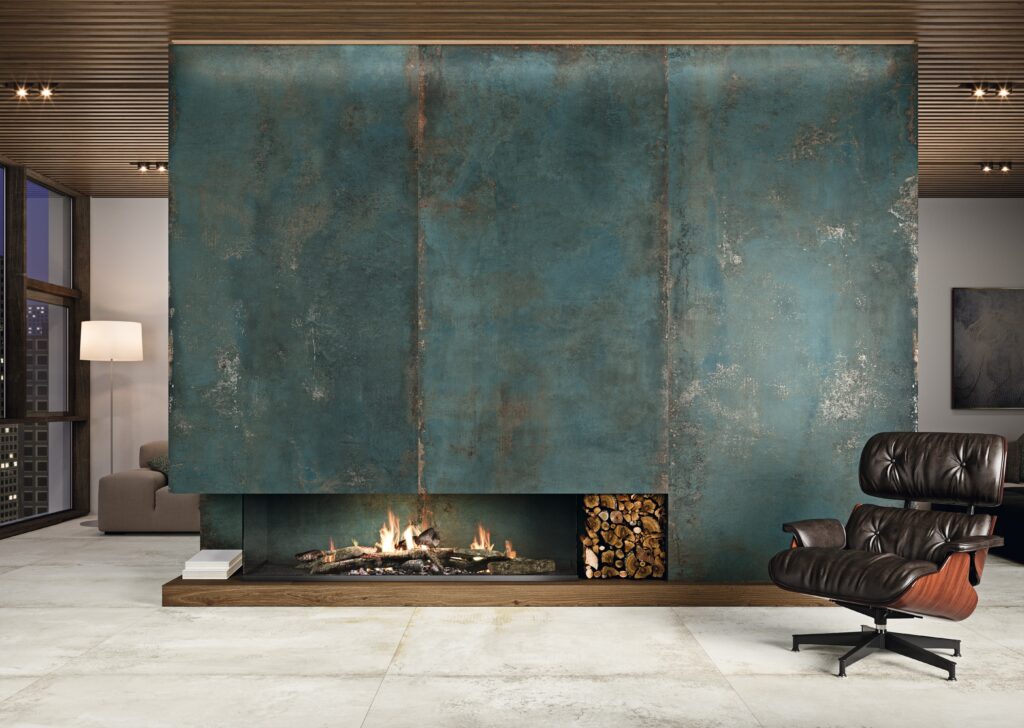 Large-Format Porcelain Tiles for Facades
Facades, as well as being one of the most important architectural elements of a project, are becoming ever more interesting at an aesthetic level. Moreover, as mentioned, the Coverlam collections offer a wide range of decorative and stylistic options to tile the facades of public or private buildings, and can even be used for ventilated facades.
Despite being one of the lightest materials on the market, Coverlam large-format porcelain can entirely withstand inclement weather and temperature changes outdoors without suffering the slightest damage; that's why it's becoming an increasingly common option for tiling facades and ventilated facades. We should also remember its ease of installation and maintenance, two factors as important as the personality it brings to projects.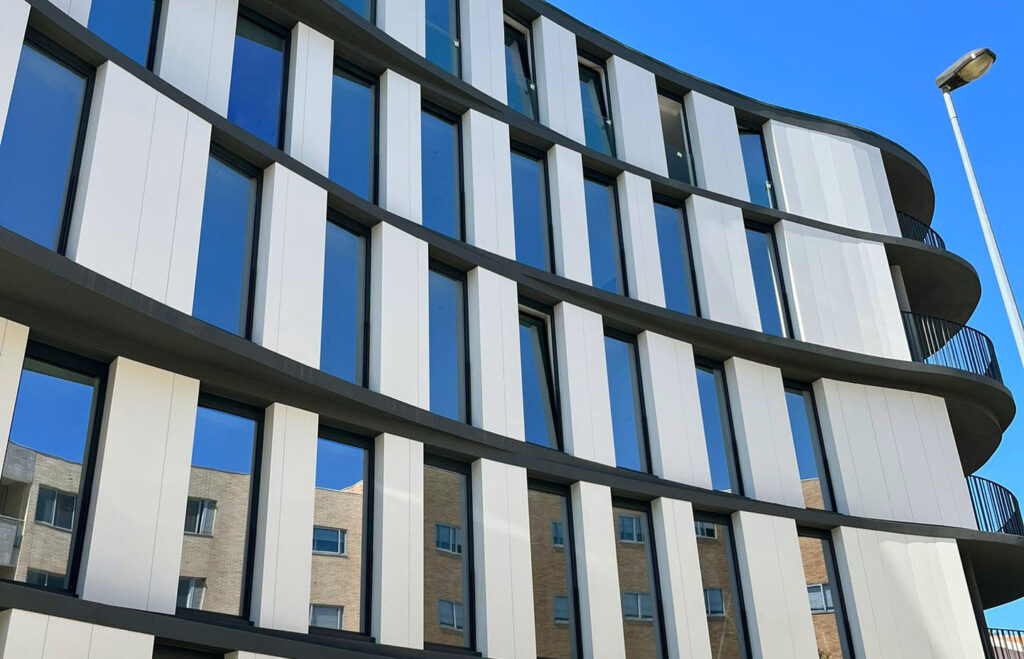 Check out Coverlam's extensive catalogue of large-format collections and discover the option that best suits the needs of your next project.