As winter draws in, bringing added warmth into the rooms of your home becomes the watchword in design this season, in order to create cosy houses
Winter has arrived and with it the urge to redecorate our homes to give them that much sought-after cosy feel. As well as designing our house according to our style and taste, there are certain decorative recipes to incorporate added comfort through the design.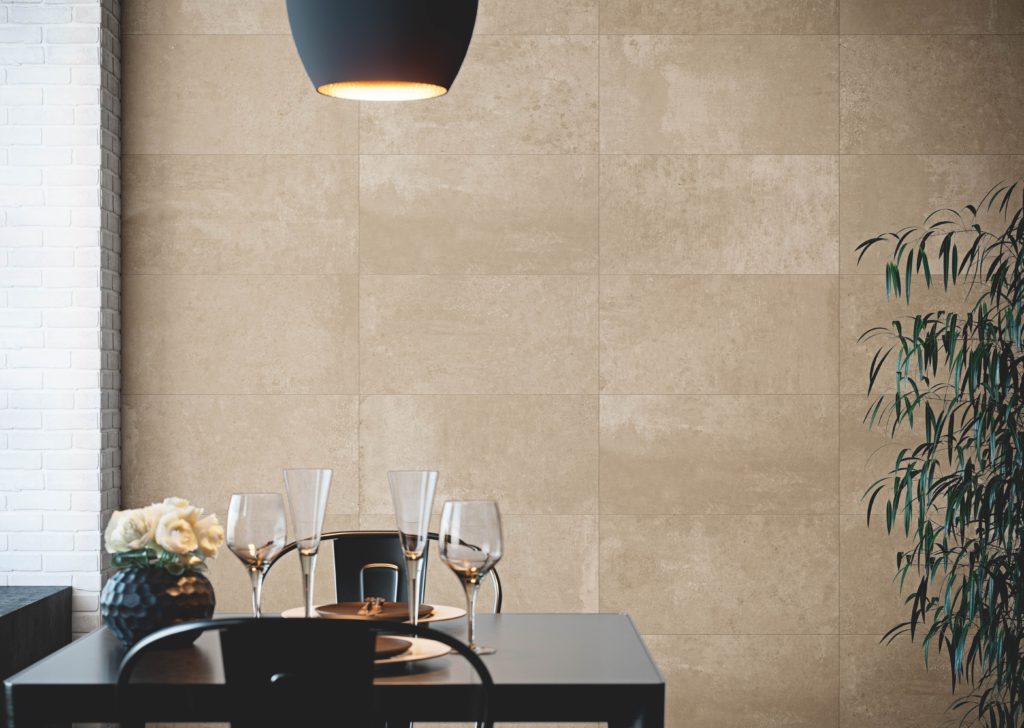 This time, our focus is on providing you with some decor ideas that will bring warmth to your surroundings.
The main aim is to design cosy houses by applying some helpful tips to the design of everyday spaces.
Wood Is Synonymous With Cosy Houses
The choice of material is one of the key decisions when it comes to creating a cosy atmosphere full of warmth and charm. Wood-look porcelain is the safest, most functional choice if you want to enjoy the warmth and naturalness of wood, creating a supremely homey atmosphere. A high-quality design material; its easy maintenance and resistance mean it can be used in any room of the house.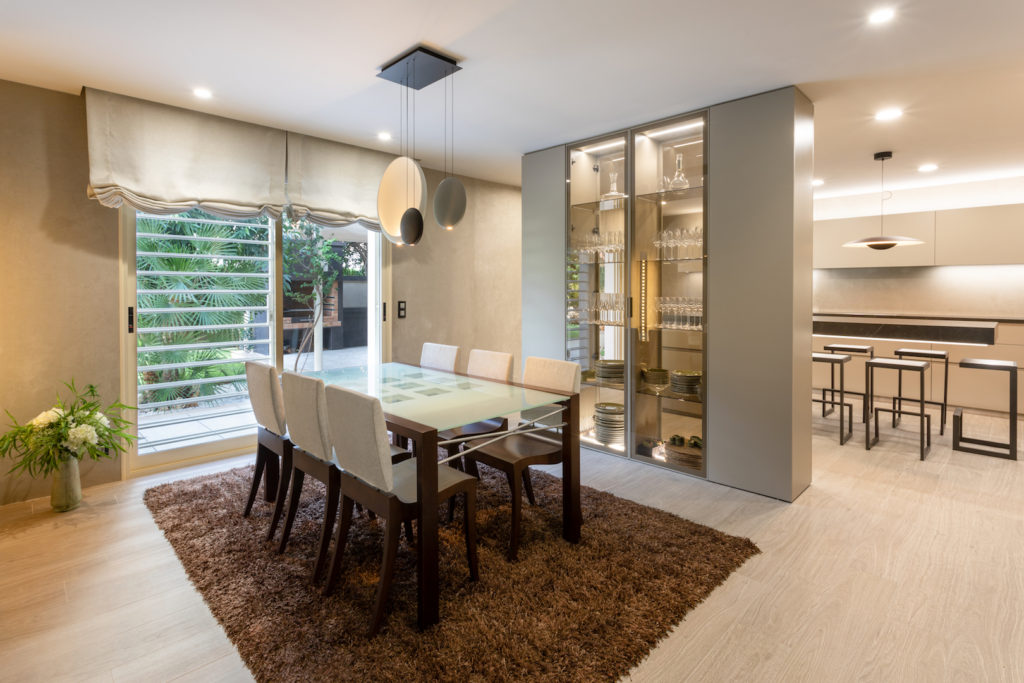 There are endless options within this type of design. From the colours—in light tones such as oak and larch, or a more restrained style such as walnut—to the interplay with different geometric shapes. Surfaces rich in textures, nuances and tonalities that adapt to any kind of aesthetic need.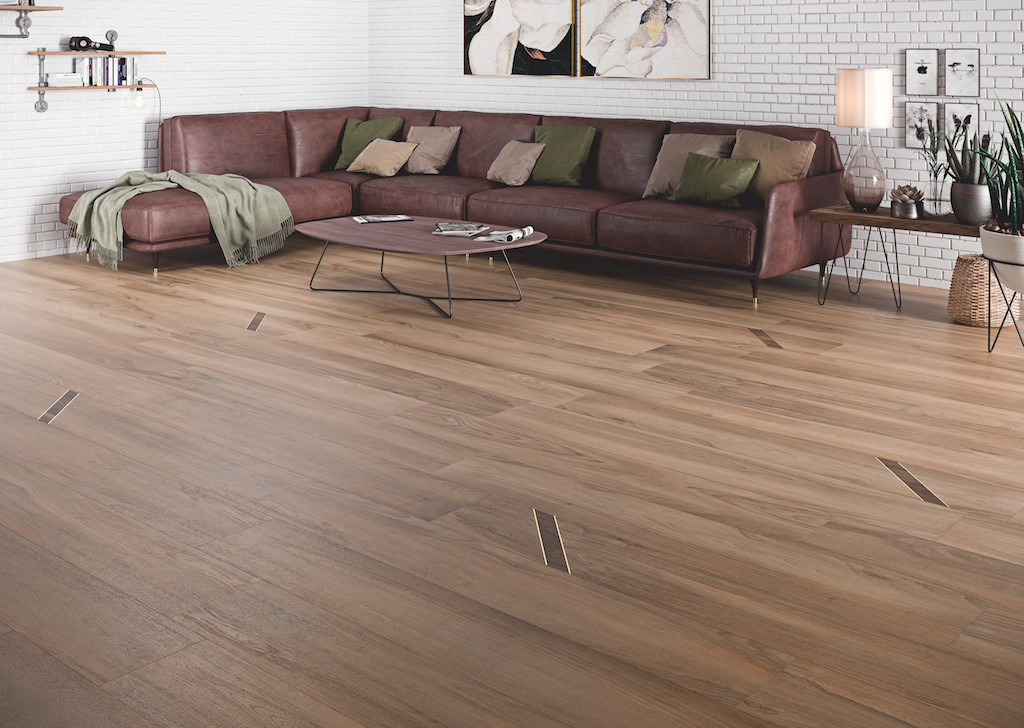 The use of wood is a must in cosy houses centred on the warmth of the home, creating pleasant, comfortable rooms.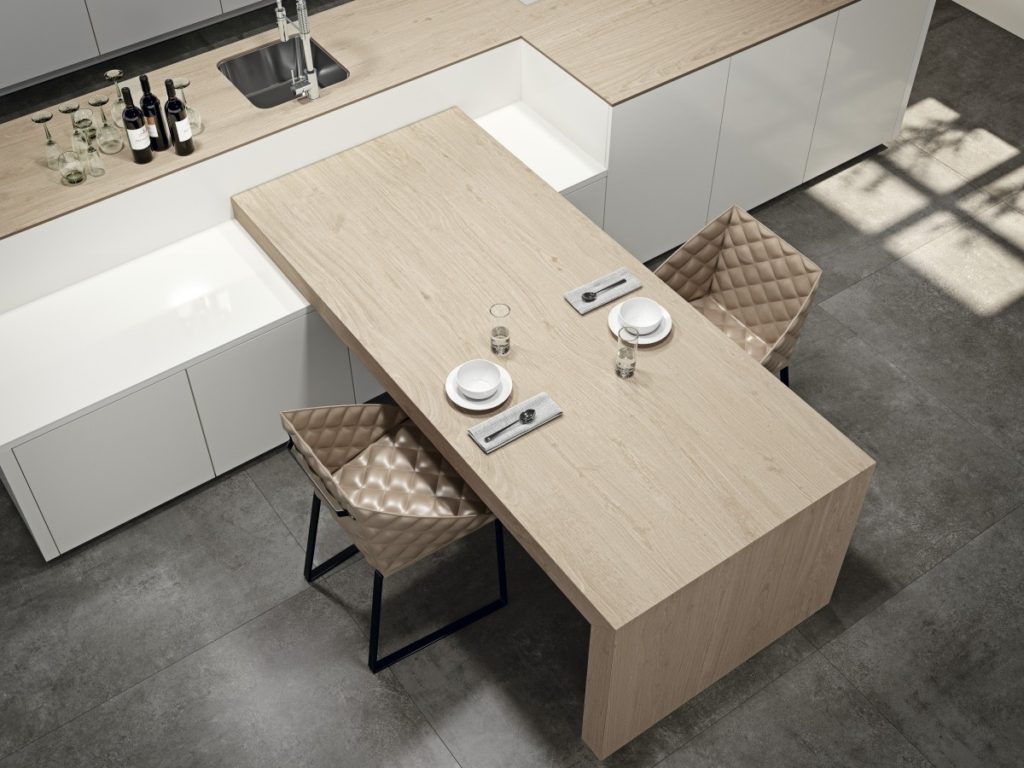 The versatility and resistance of the material allows this aesthetic to be applied to floors, walls, furniture and even kitchen countertops meaning that the natural warmth of wood can be extended throughout the entire home.
Use Light to Create a Cosy Atmosphere
Natural light is one of the decorative elements that can do most to help create cosy houses. Managing all the natural light sources plays an essential role in brightening up and bringing warmth to rooms.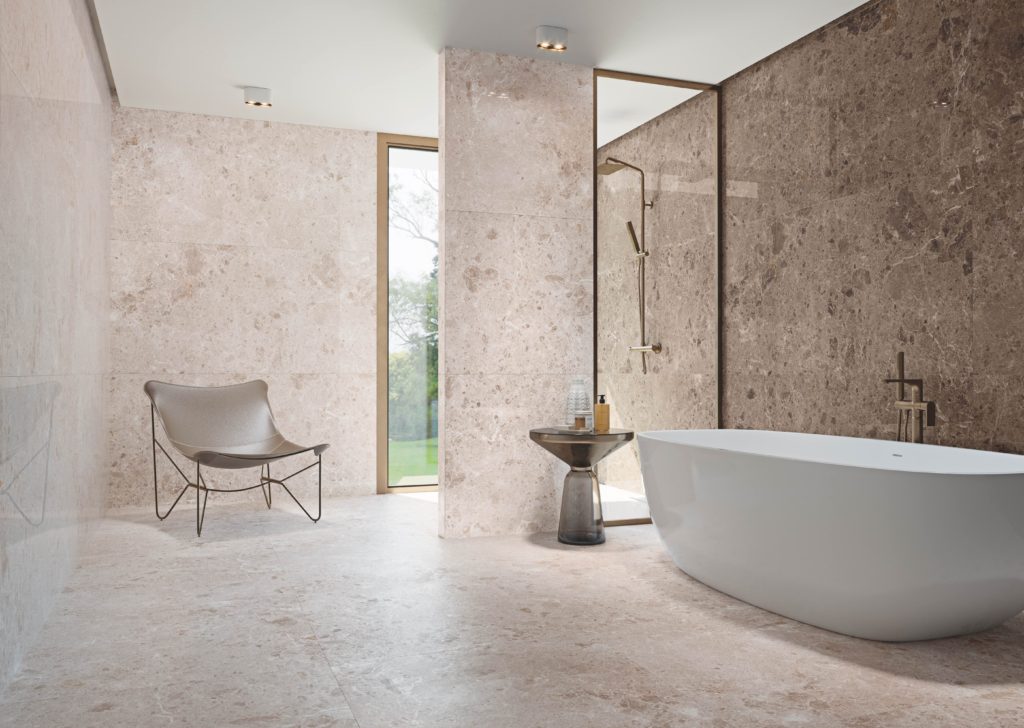 We should take advantage of every window, skylight, roof window and balcony to fill our home with light and heat.
The use of artificial light is also a very useful tool to make our house a haven of tranquillity and warmth. If you don't have many sources of natural light, or if you want to achieve the immersive effect of warm environments even in the dark of night, there are countless options that can help you achieve this.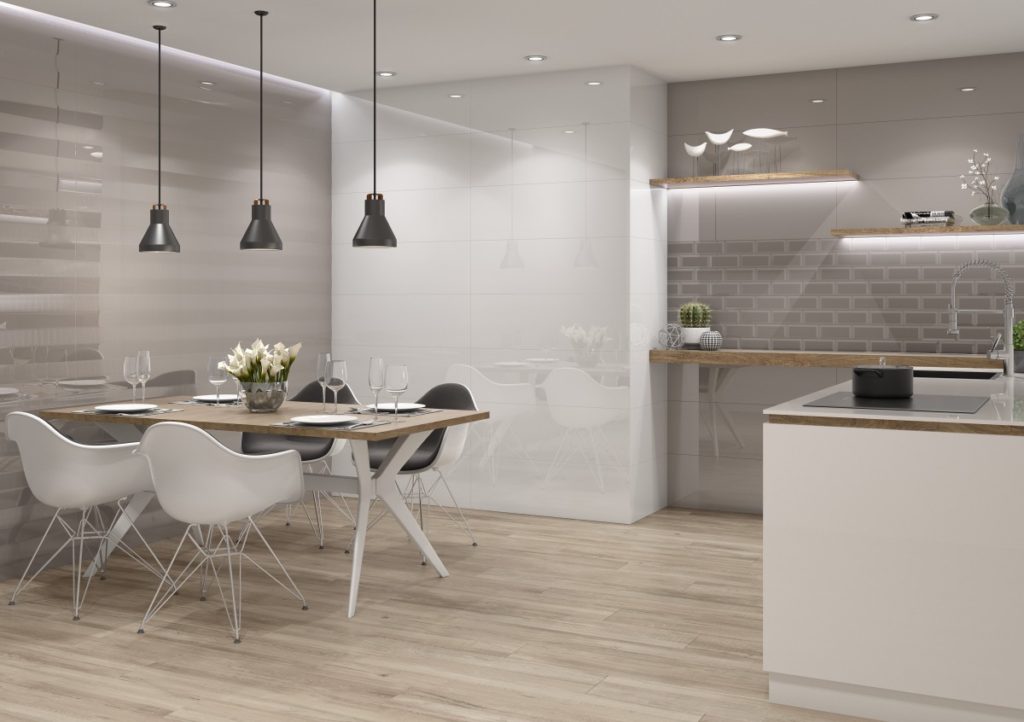 One option that has become increasingly popular over the years is the incorporation of dimmable lights. They allow us to change the ambiance depending on the desired use.
Another available option that is often used to design cosy houses is the application of LED lighting to specific points of the furniture. Placing it under shelves on a bookcase or kitchen cabinets will add warmth, achieving a simultaneously cosy and functional effect. The availability of different LED styles and sizes allows us to provide soft, pleasant lighting at specific points as needed.
The Importance of Light and Neutral Colours
Just as we described in an earlier post on how to maximize spaces in your home, light colours are once again a key resource, in this case for creating cosy houses.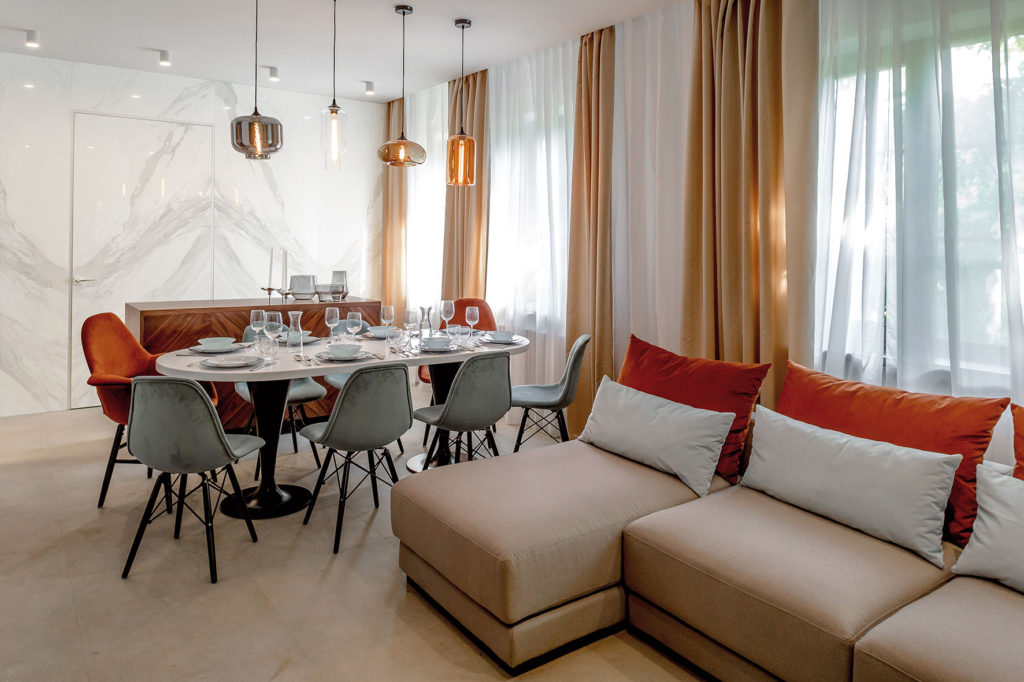 As well as visually enlarging rooms, soft tones are pleasantly welcoming.
Earthy tones, beige, creams and nude are fundamental to a comfortable ambiance. Using these colours on walls, ceilings, furniture and in textiles is one way to convey a sense of comfort while allowing us to play with the contrast with darker tones. We can also use the textures of materials to give a greater feeling of warmth. Velvet and leather textiles are a standout trend this winter for decorating cosy houses.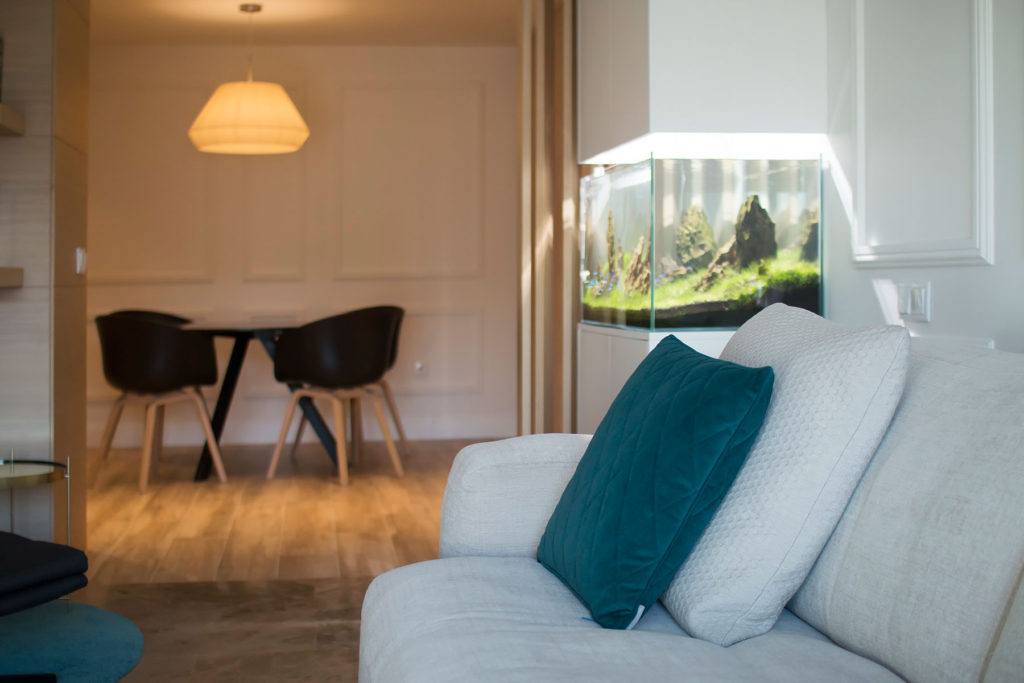 However, you shouldn't stop using darker colours if they are more your style. In this case, consider the layout of the furniture and create indirect lighting that highlights a particular area or piece of furniture, as we indicated in the previous point. This will help you achieve an intimate, relaxing and very pleasant atmosphere.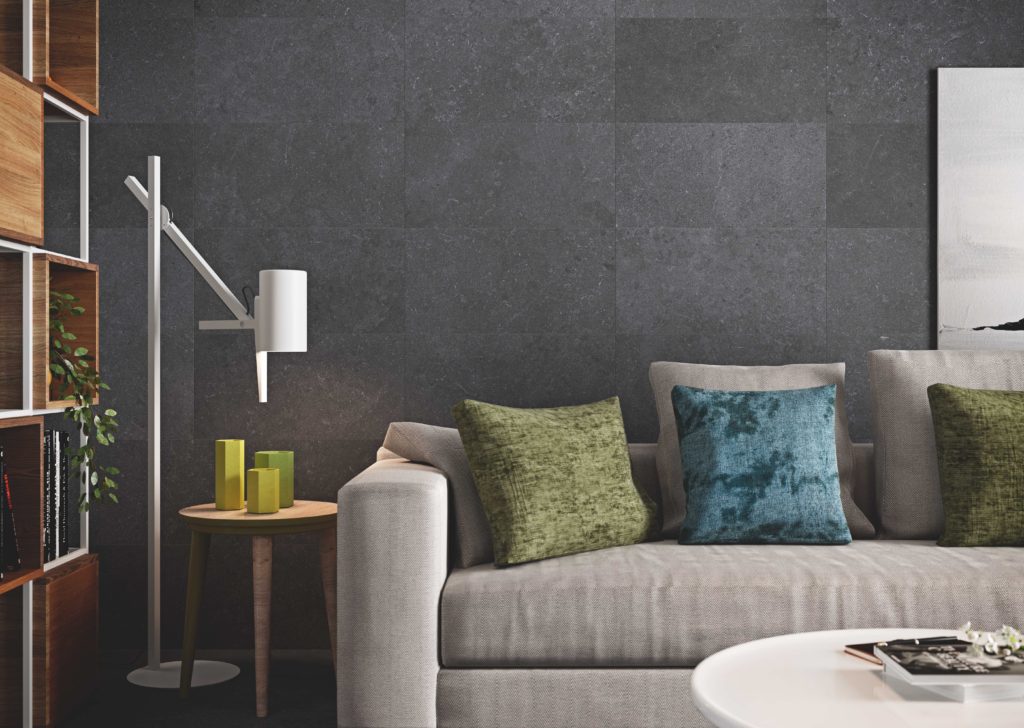 Visit our catalogue and discover all the possibilities available to you to create a cosy, stylish home