Façades have become a key aesthetic element, while also ensuring quality of life in today's buildings and homes, where people's well-being is of prime importance
In recent years, façades have become one of the most important construction elements of the new architecture. Thanks to the latest technological advances, materials for modern house façades can offer certain technical advantages that were previously unthinkable. Particularly noteworthy is the extensive catalogue of solutions for modern house façades by Grespania and Coverlam, which provide architects and construction professionals with numerous attractive options. Notable among these are ventilated façades, which are becoming increasingly common due to their countless technical advantages compared to other construction alternatives.
Design and Style of Modern House Façades
When it comes to modern house façade designs, technical features are particularly important these days, whether for remodelling, renovations or new builds. Thermal, acoustic, aesthetic and functional qualities are essential requirements for construction professionals, who are always on the lookout for the best all-round material on the market and the one that works best for the type of façade planned.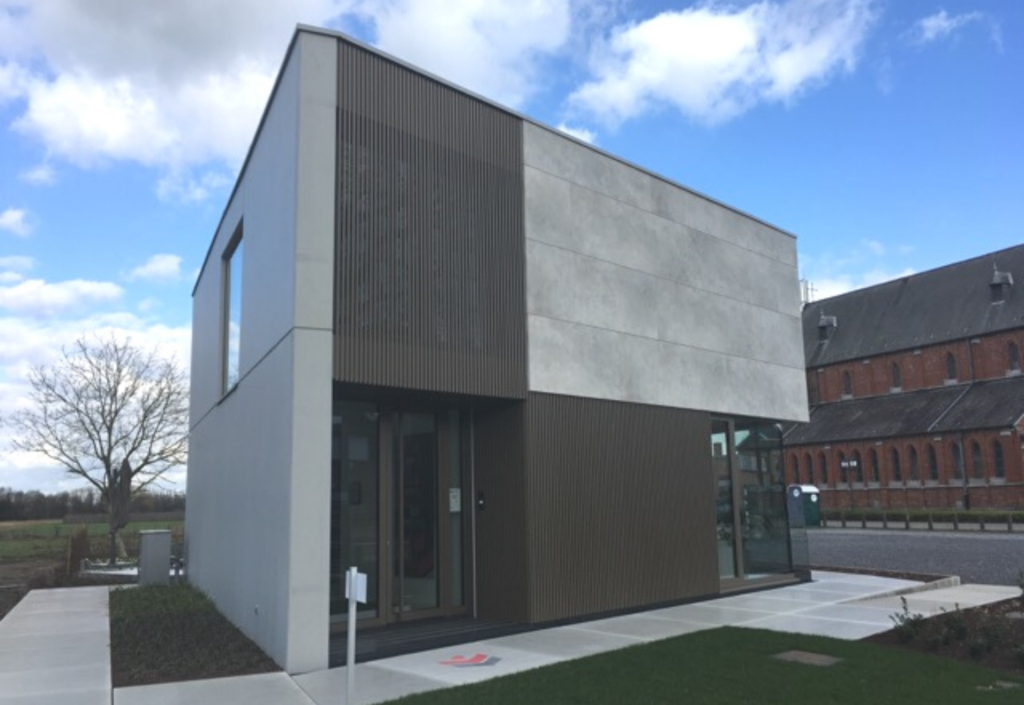 Modern House Façade Types
LIGHTWEIGHT FAÇADE
This type of façade is built in front of a building and fixed to its structure, but does not form part of it. Glass and metal are the most commonly used materials for cladding. Compared to other types of façades, lightweight façades provide less thermal and acoustic insulation and are also one of the most expensive options in terms of maintenance. While often used for offices or train stations, they are not typically used for modern house façades.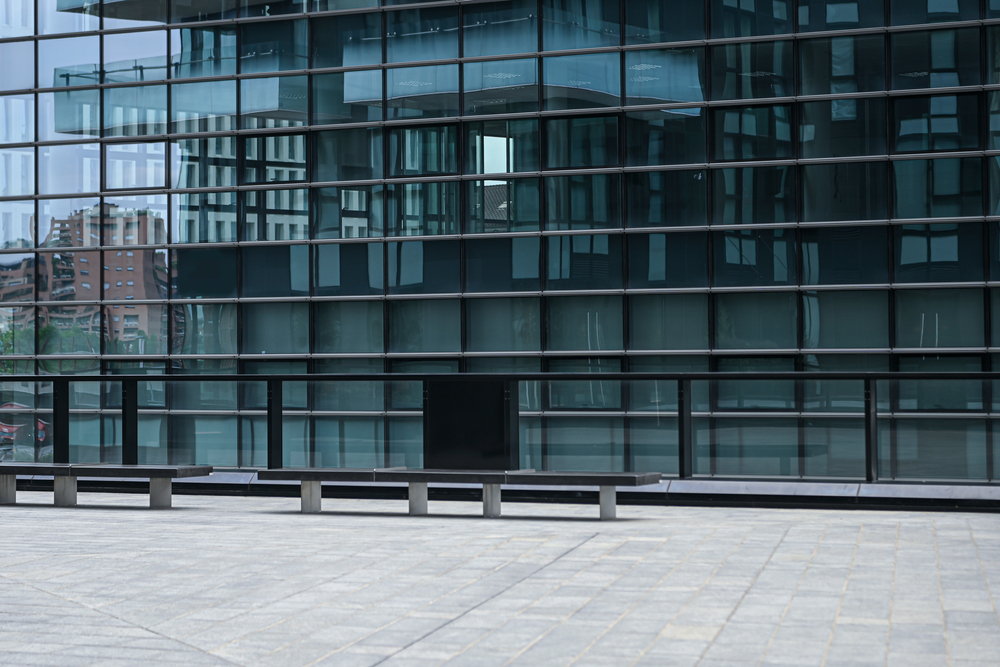 HEAVY FAÇADE
The main characteristic of this type of façade is the use of traditional construction materials such as brick, cement render, stone, etc. There are different categories within this type of façade, which vary in terms of the degree of thermal insulation they provide, among other characteristics.
A prefabricated façade is made up of prefabricated modules that are assembled on site. Quick and easy to install (although offering very limited options in terms of aesthetics), this type of façade is more common in warehouses or shopping centres.
As the name suggests, this type of façade has been widely applied to homes for decades. Although new builds and renovations of modern house façades tend to go for façades that offer additional technical features (such as ventilated façades), traditional cladding continues to be a preferred option among architects. A very practical type of façade, traditional cladding is easy to build and install, and also offers countless aesthetic options in terms of finishes, especially if ceramic tile is chosen for the cladding.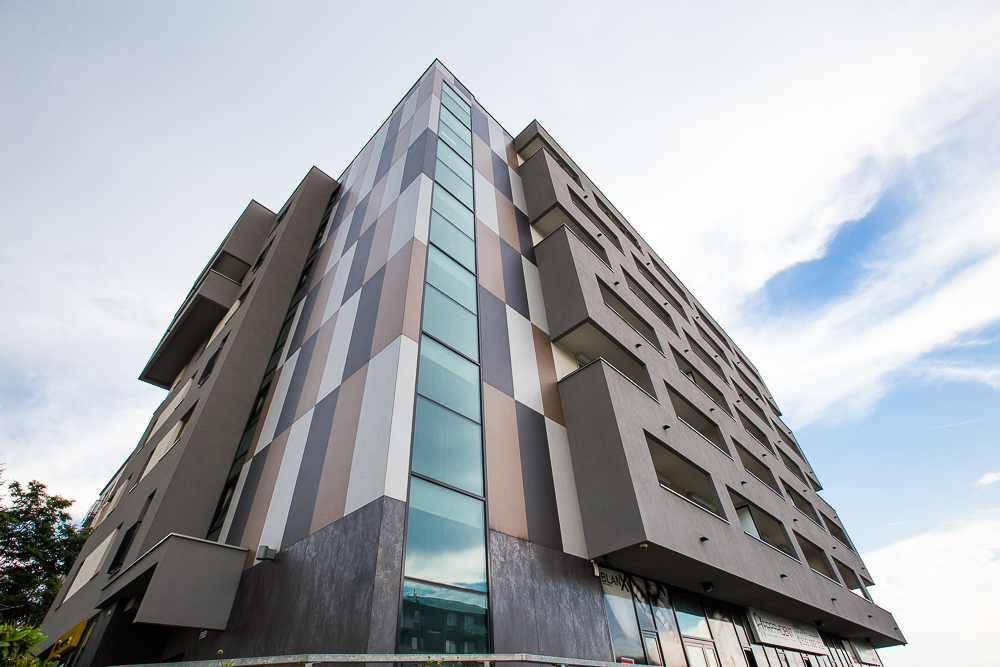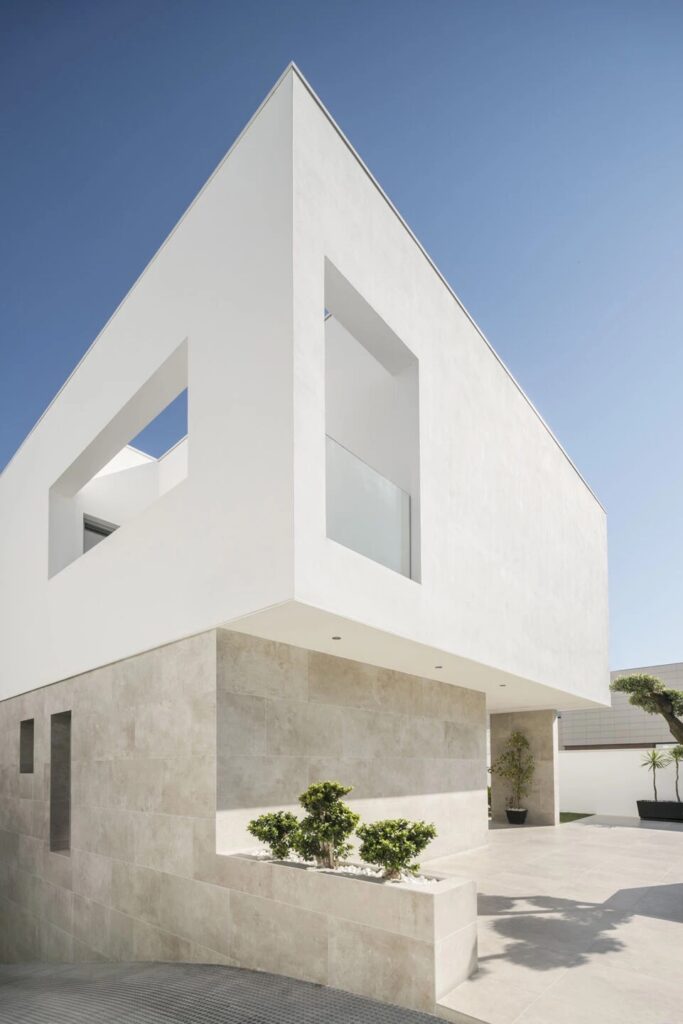 Undoubtedly a firm favourite these days; the numerous benefits offered by this type of modern house façade stem from the characteristic air cavity, which creates a physical separation between the outside of the façade and the interior wall of the building. This gap creates an open cavity allowing the exchange of the air contained between the wall and the outer ceramic cladding. This a construction solution that offers countless technical and aesthetic advantages.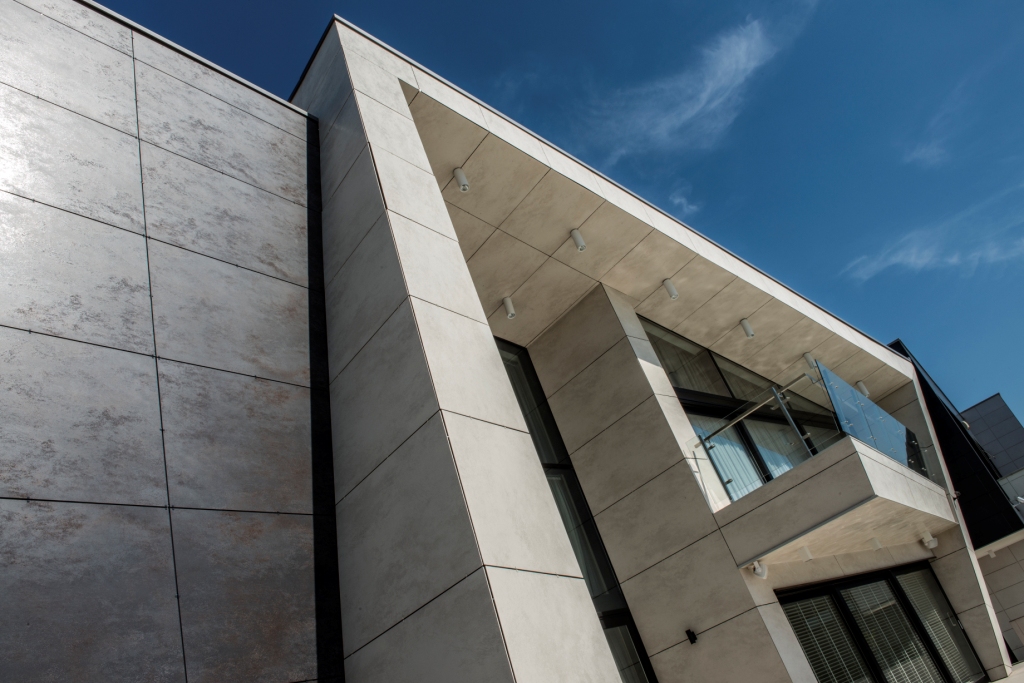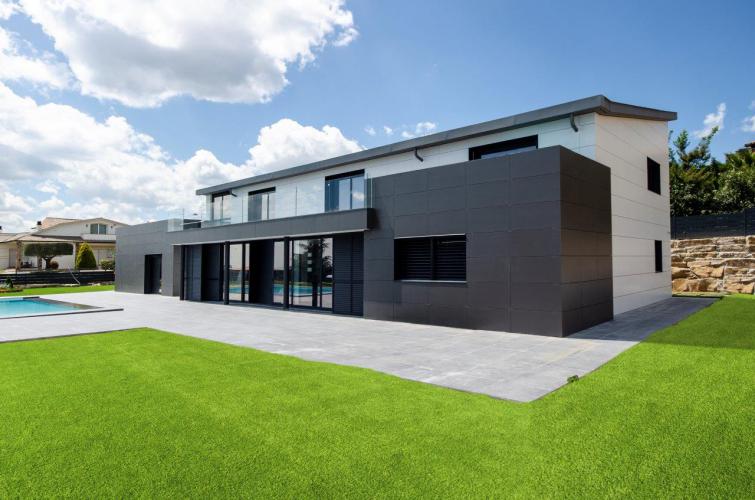 Advantages of Ventilated Façades
Positioned as the best solution for modern house façades, ventilated façades are set apart by a number of features that make them a preferred option for improving the outer face of buildings or homes.
Thermal
Some of the most valuable advantages of ventilated façades are those relating to thermal performance, an aspect that directly affects the quality of life and well-being of the users of the buildings or homes.
Internal Heat Flow: this system eliminates thermal bridges across the entire façade, preventing heat loss to the outside in winter, and the absorption of heat from the outside in summer. Crucially, this results in energy savings of between 15% and 35%, both in terms of heating and air conditioning.
External Heat Flow: placing the insulation outside the wall and framework gives the building greater thermal mass, which results in significant energy savings and greater comfort for the user. Furthermore, the ceramic cladding acts as a screen, reflecting much of the solar radiation and preventing it from penetrating the building.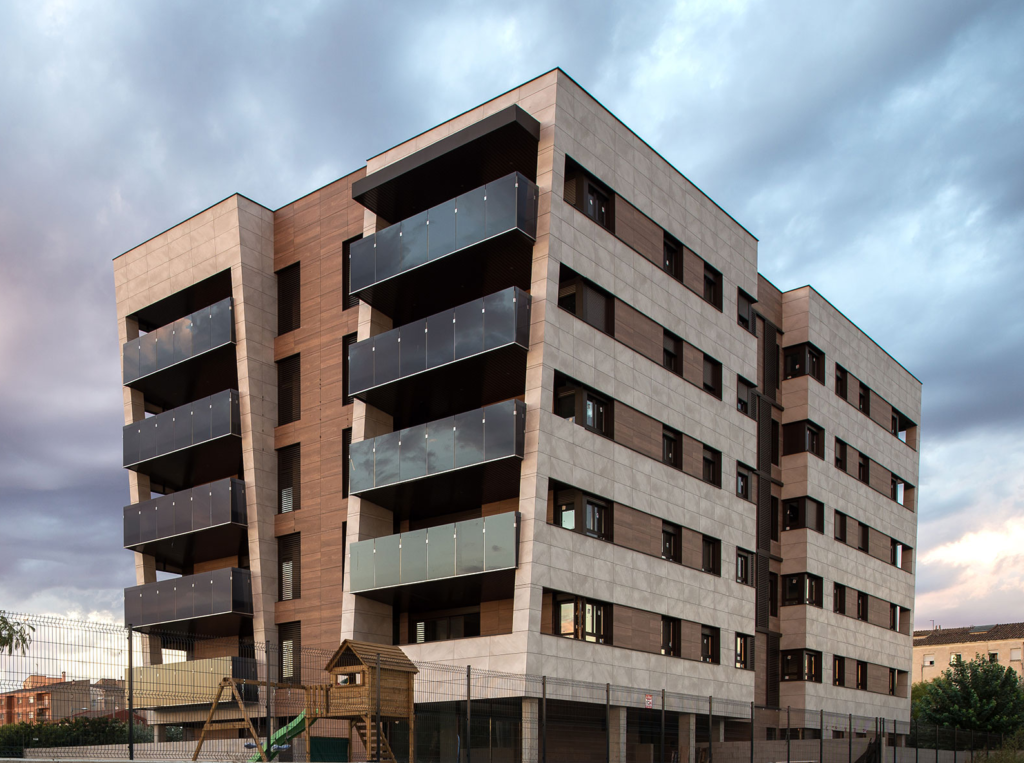 Acoustic
A major advantage of ventilated façades is the clear improvement in acoustic comfort. In this case, the external cladding combined with the air cavity help attenuate noise from the outside, reducing it by between 10% and 20% inside the building or home.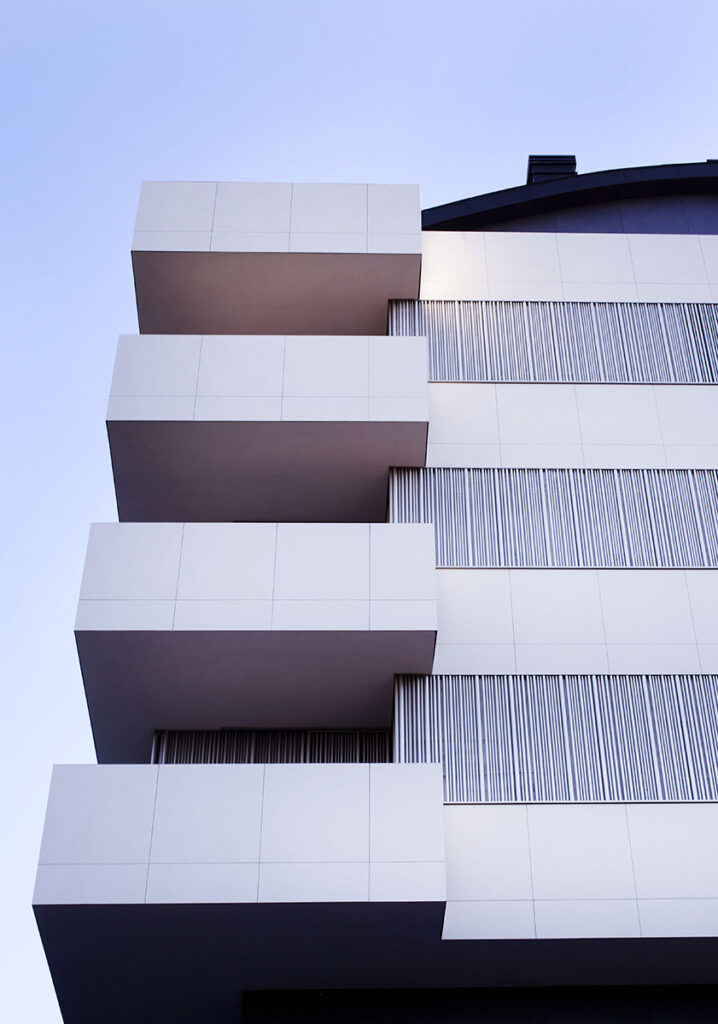 Aesthetic
The aesthetic aspect of the exterior of buildings and homes is becoming increasingly important, with ventilated façades being the most attractive option for architecture and construction professionals. The wide variety of designs available for ceramic cladding make it possible to create incredible modern house façades, ranging from simple monochrome or spectacular wood-look façades to other more avant-garde options such as metal or cement finishes.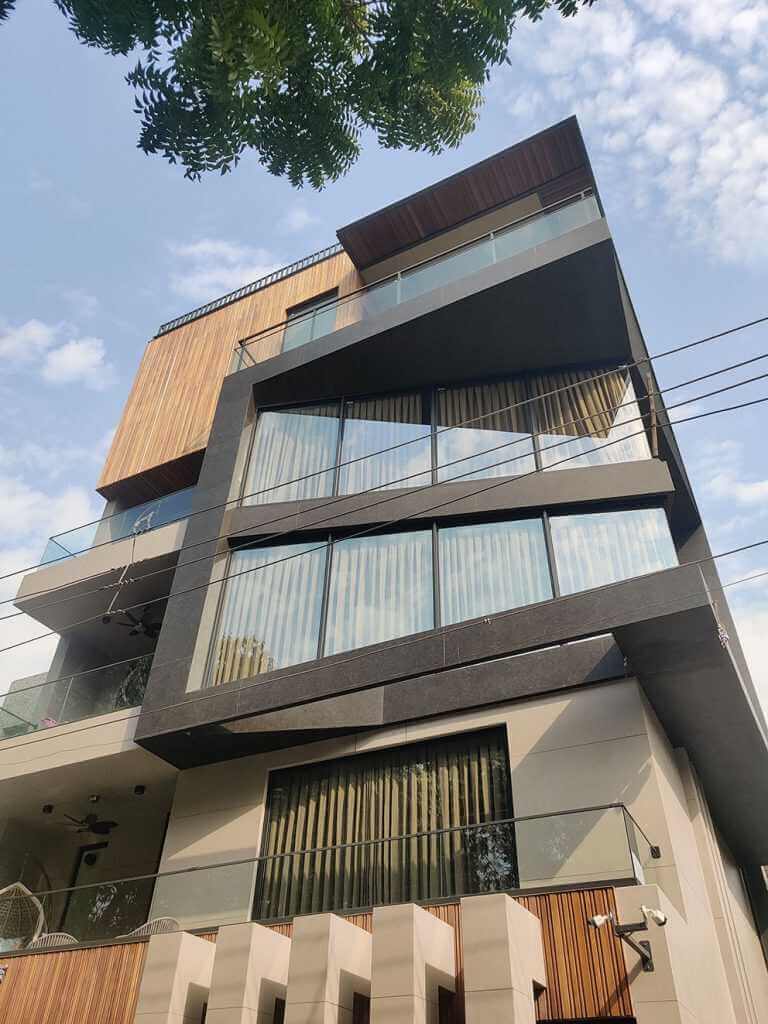 Construction
The construction advantages of ventilated façades greatly facilitate their design, planning and subsequent installation on site. Among the benefits of choosing this option for modern house façades is the fact that ventilated façades do not require prior alignment (the cladding is plumb as it is aligned with the fixings); nor is it necessary to render the façade as it is protected by the insulation and cladding. In turn, this eliminates the need for double walls and the construction of a cavity between walls for insulation.
The construction guarantees offered by Grespania's ventilated façades are attested to by the Avis Technique certification, issued by the French organization CSTB, and by the DITplus and ETA certifications, awarded by Instituto Eduardo Torroja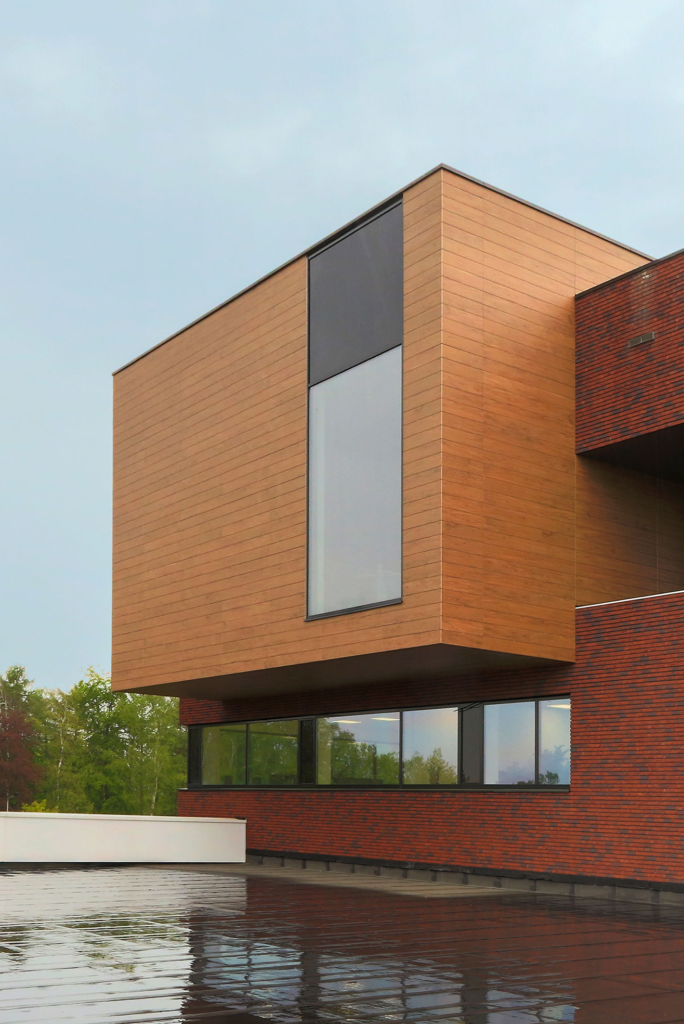 Furthermore, the fixing system for ventilated façades also provides certain construction advantages that are highly valued in 21st century architecture. These include the ease of replacing parts, both for the concealed fixing system (the most common) and for the visible fixing system (the least commonly used due to aesthetic criteria). Also worth noting is the speed with which façades can be renovated, as this type of façade offers a simple system that improves the thermal characteristics of a building while making using of the existing façade.
Functional
The functionality provided by ventilated façades in everyday life has a direct impact on the well-being of users. Features such as the elimination of condensation on the inside of walls, protection against the weather offered by porcelain tile cladding, and the low maintenance and ease of cleaning of this type of modern house façade are undoubtedly elements that make this construction system a firm favourite.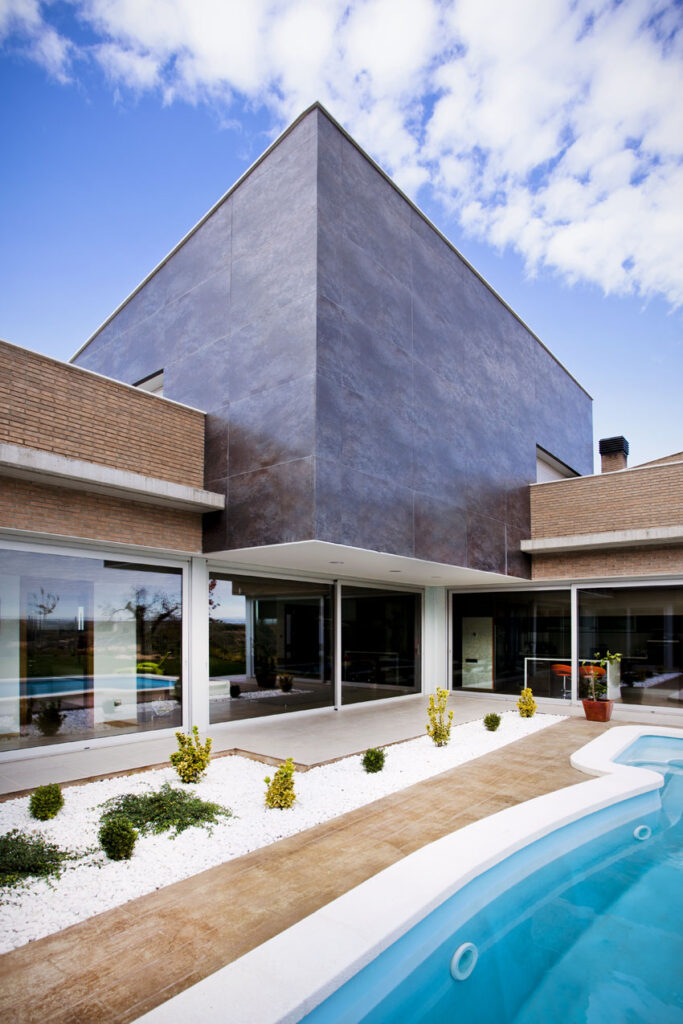 In this respect, Grespania goes a step further, responding to needs that have arisen in recent years in the field of façade cladding, offering a very important advantage with the application of the exclusive H&CTILES treatment. Ceramic façades with H&CTILES are a key element in eliminating atmospheric pollution, especially NOx. The photocatalytic reaction generated by the H&CTILES treatment has a self-cleaning function; the hydrophilic properties of the treatment and the release of active oxygen help remove any organic dirt that may adhere to the façade.
Architectural Projects with Modern House Façades
Below you can check out a selection of the best modern house façade projects carried out using Grespania and Coverlam materials. This photo gallery offers a source of inspiration and reveals the versatility of our collections for façade cladding.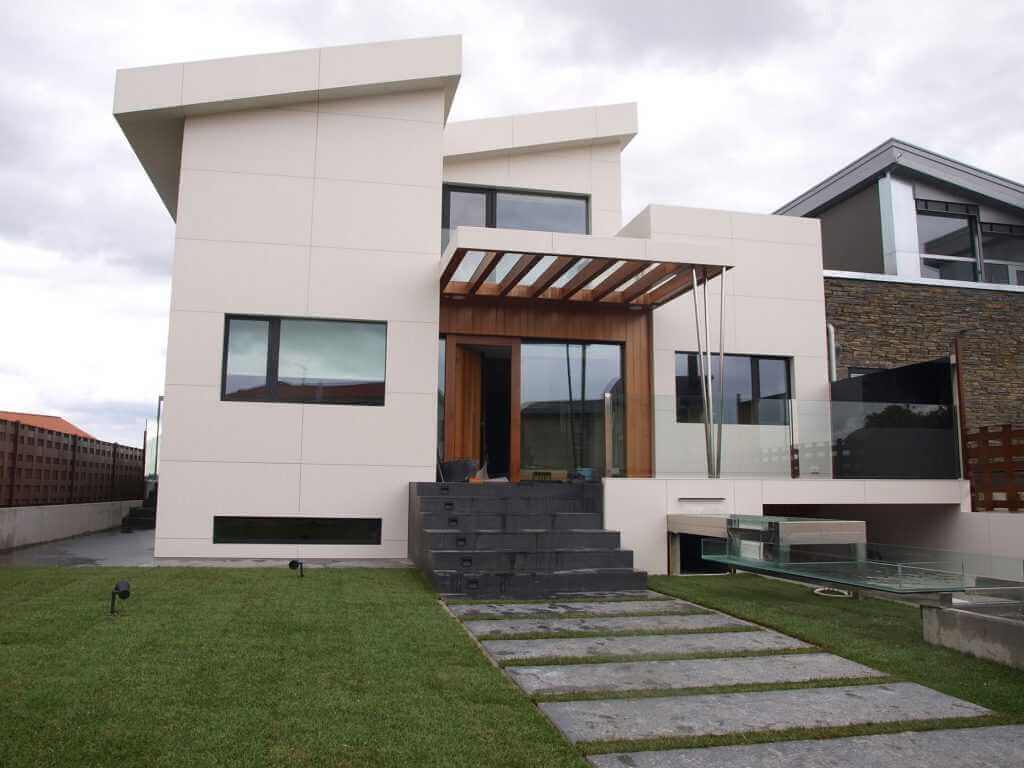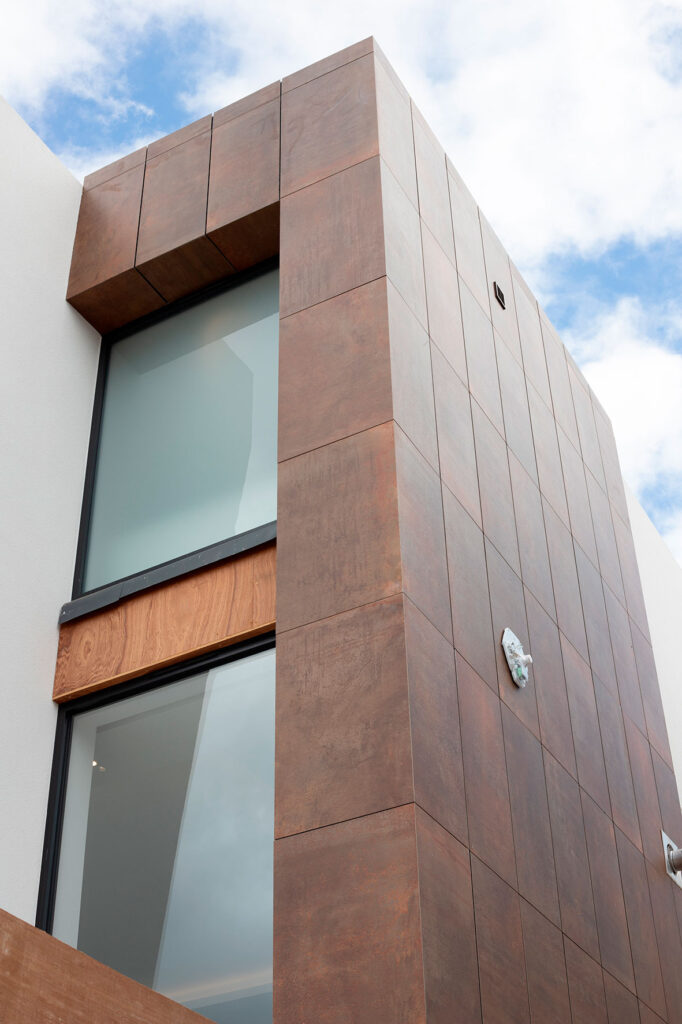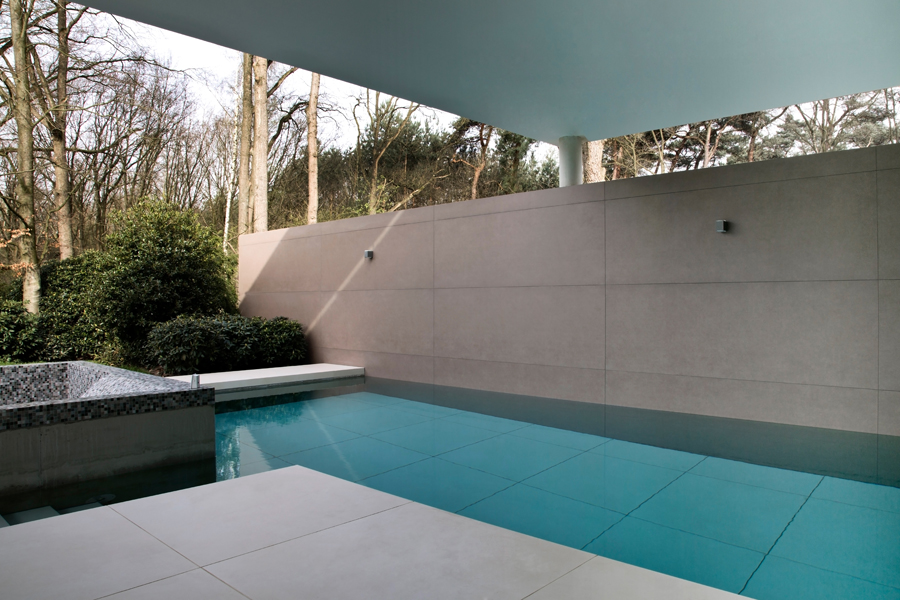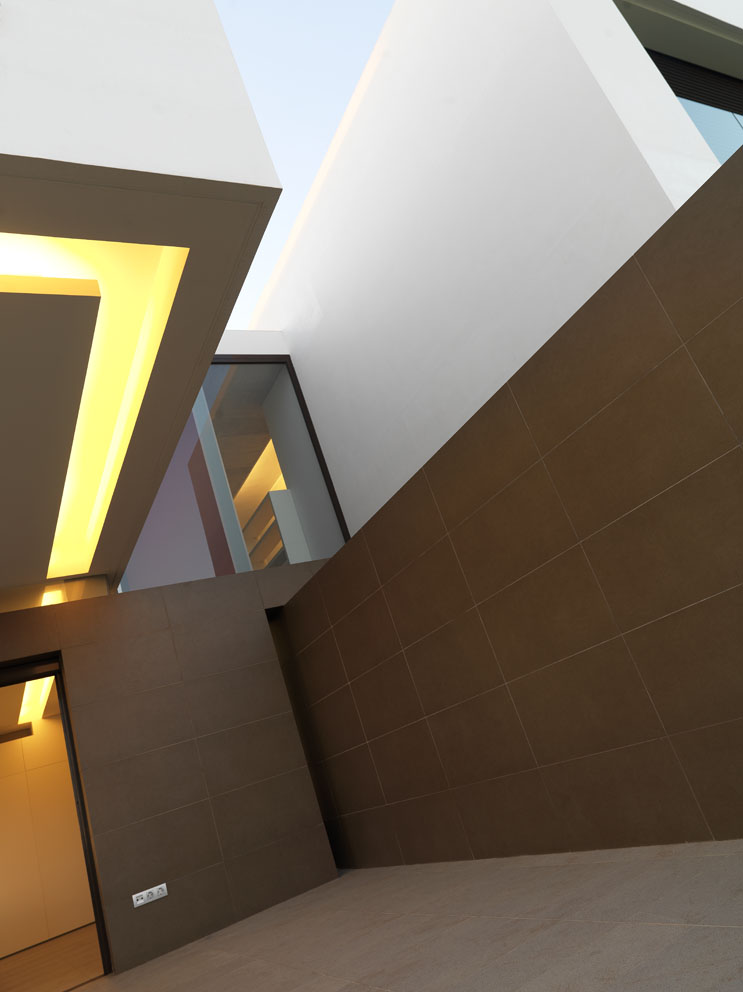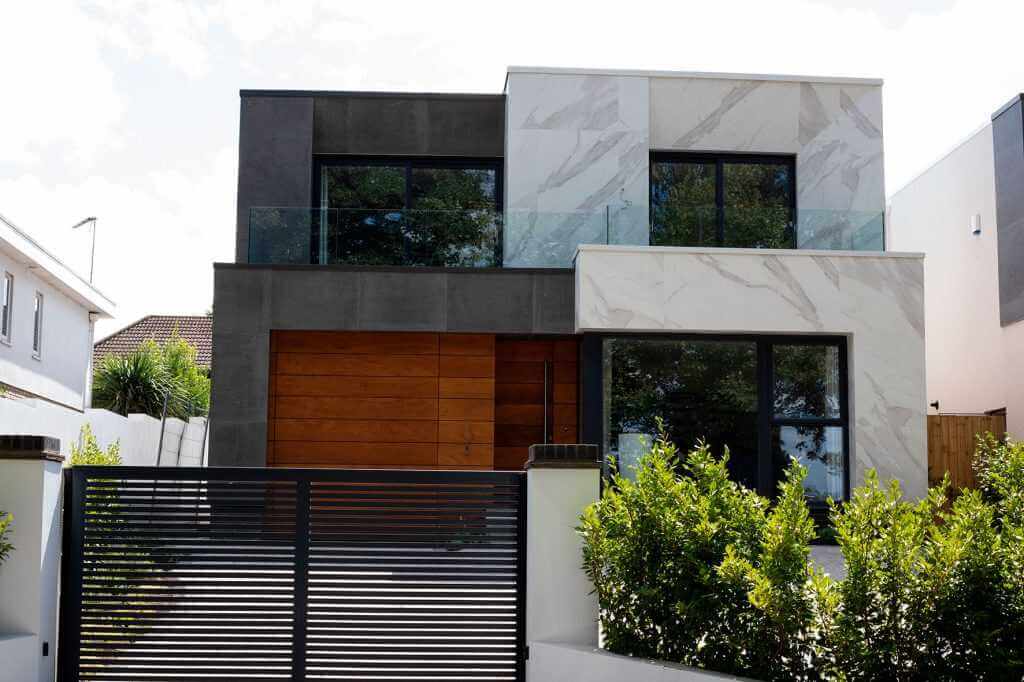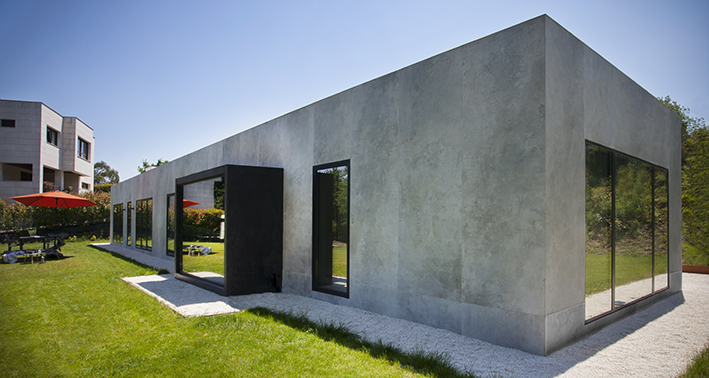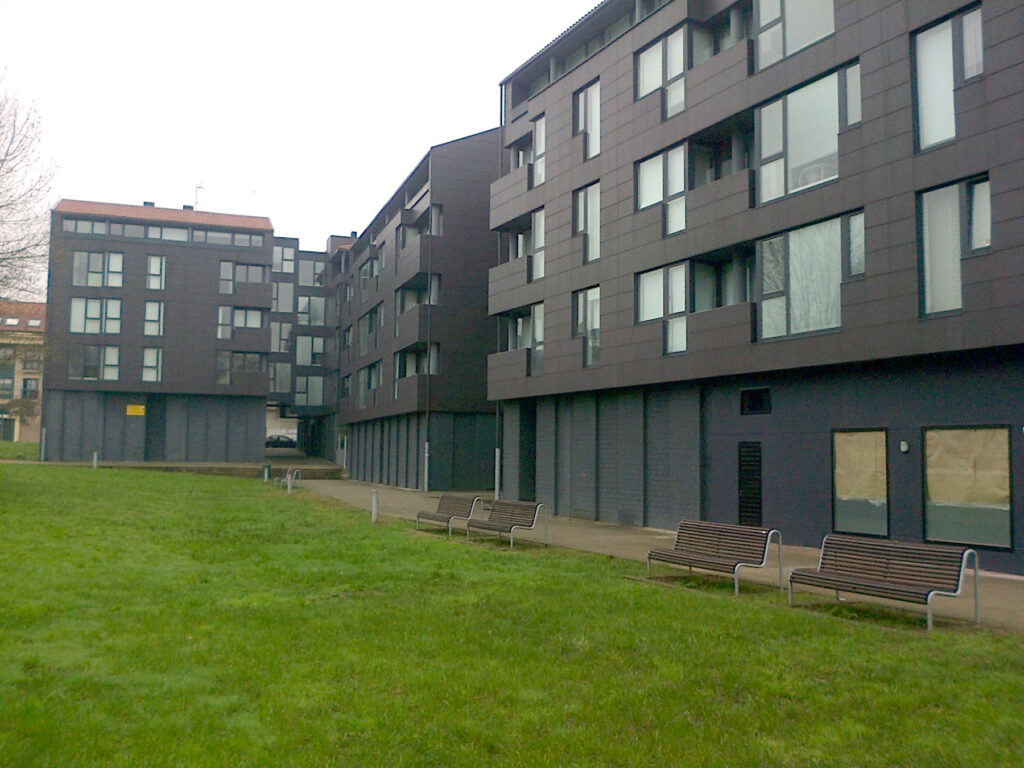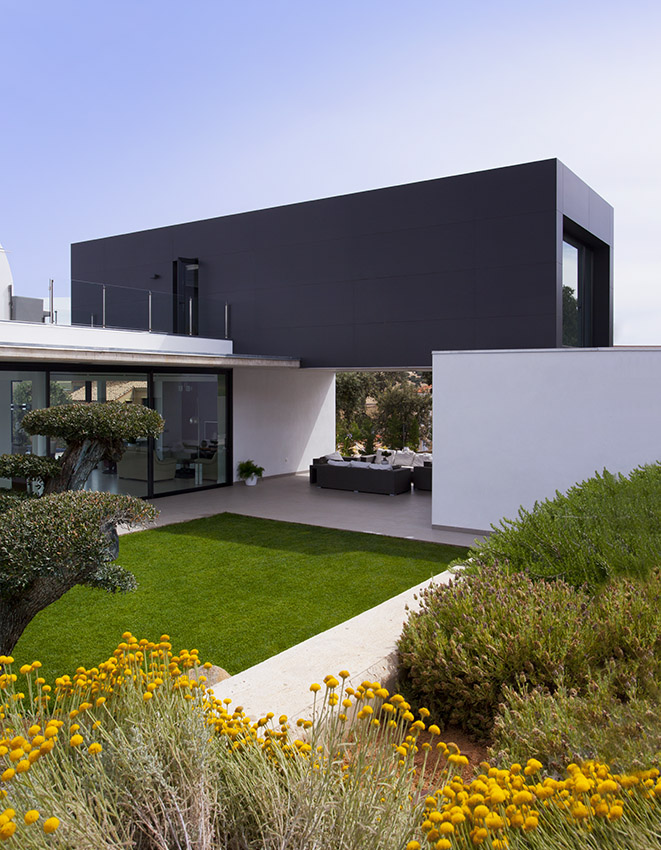 Grespania has a team of professionals that can provide advice on building a ventilated façade for your next project. Contact us here!