How to choose the perfect countertop with no regrets later. Discover the biggest decor trends in kitchen countertops to help choose the right one for you.
The kitchen has become a focal location in the home. Many day-to-day activities now revolve around it: spending time with family and friends while cooking, making a quick meal, or even as the perfect place to prove those sayings about the "joy of cooking".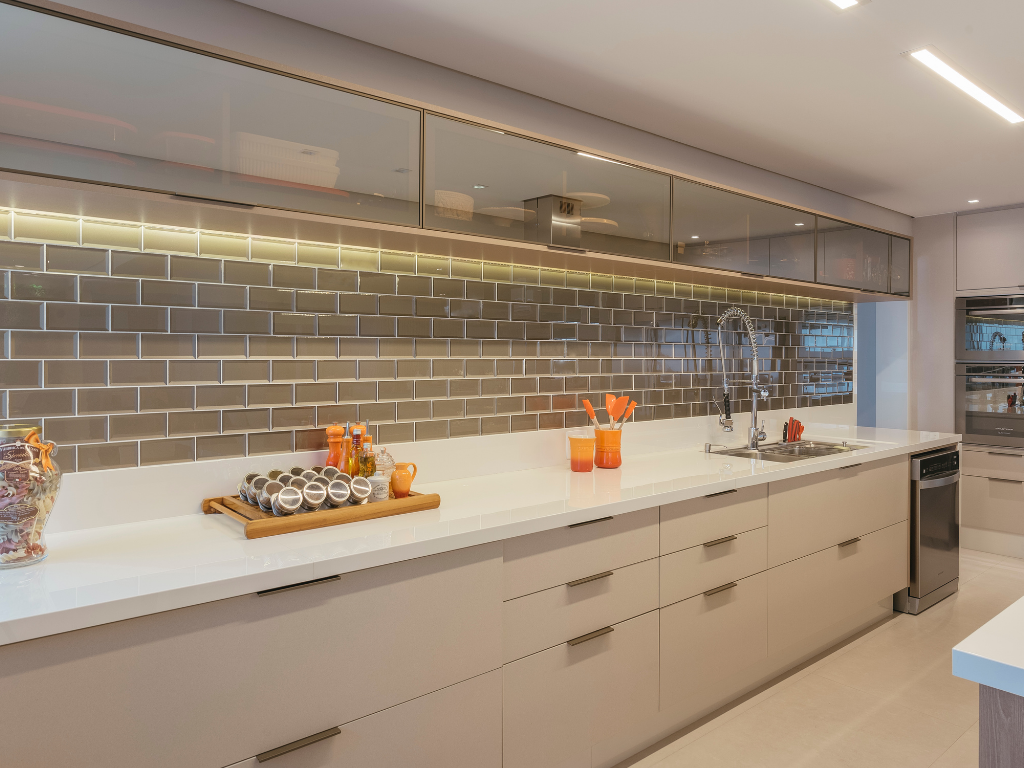 The most modern kitchens seek to meet these new needs for liveable homes by combining design with maximum hygiene, functionality and resistance, ensuring a safe, practical surface for handling food. It is this combination of different needs that makes it especially difficult to find a single material that naturally addresses all of them.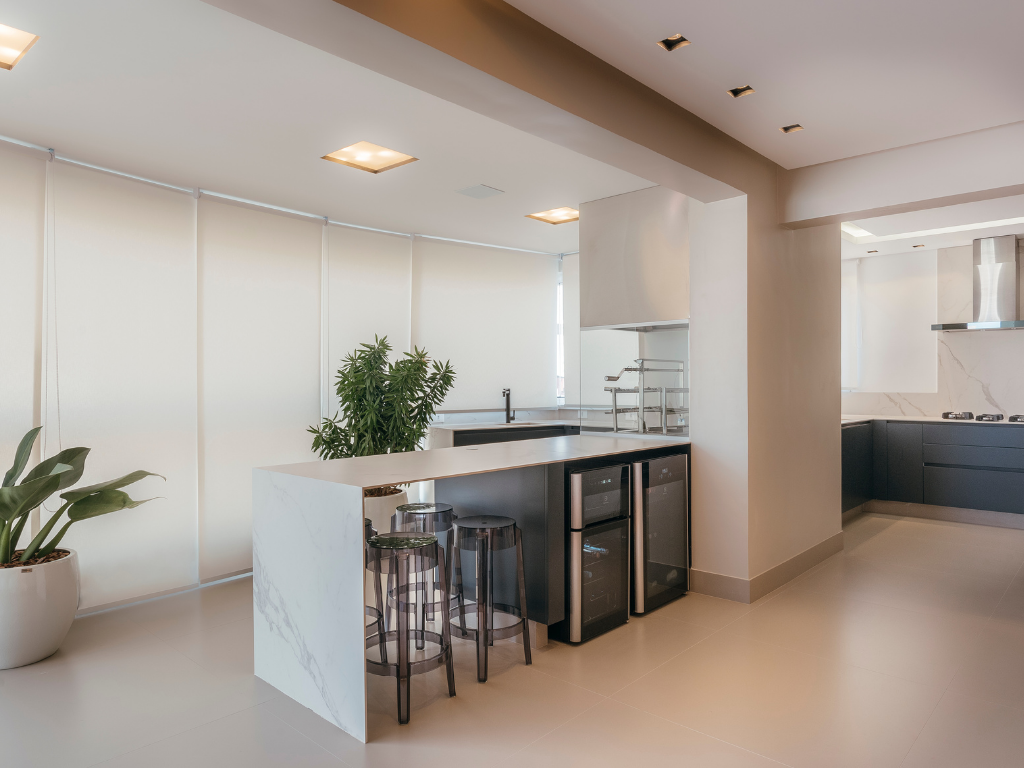 A solution can be found in one of the preferred materials in modern interior design, Coverlam Top Coverlam Top by Grespania. This product has become renowned as a state-of-the-art alternative to traditional materials, providing high scratch-, heat- and chip-resistance as well as being extremely hygienic. Thanks to its wide range of finishes and new 20mm thickness it allows the creation of authentic, natural designs, while offering more options for edge profiles. The result? Kitchens with a unique aesthetic that exude elegance and sophistication and won't go out of style over time.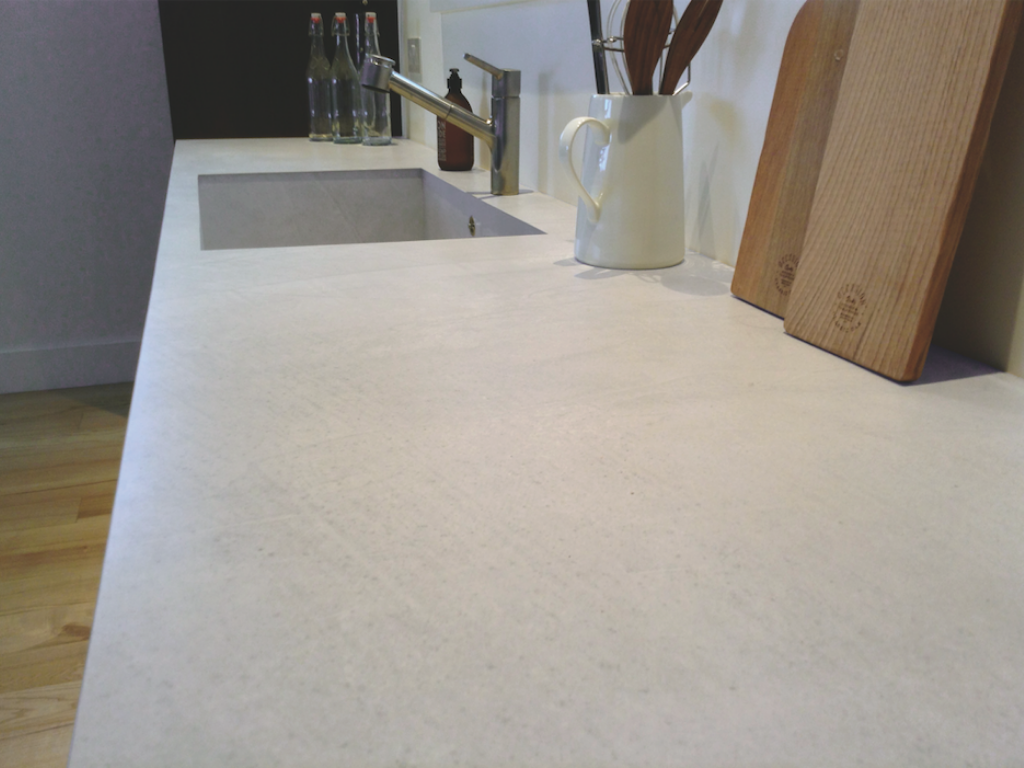 1. Cement as a star ingredient
It is one of the most commonly used materials in construction due to its high resistance. It is also one of the most sought after when it comes to decor, to create rustic or industrial-style kitchens. Its texture, matte surface and understated design make a cement countertop a must for up-to-the-minute kitchens. However, its highly porous surface means stains and liquids easily sink in, making it less hygienic for food handling. As such, this material is not particularly recommended for countertops.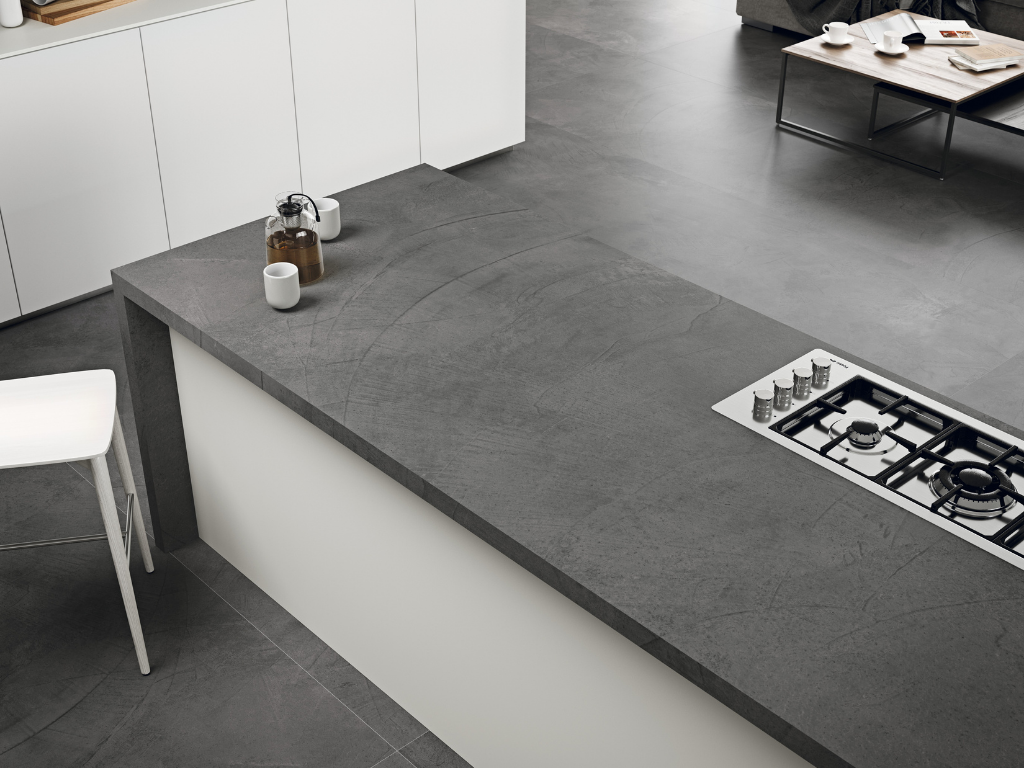 To adapt the enduring cement look the Coverlam Top Titan series recreates the appearance of this material, giving rise to a kitchen countertop that is far more resistant and safer for handling food.
The new 20mm thickness of this collection allows the design of different edge profiles on the kitchen countertops. The perfect way to round them off and define the kitchen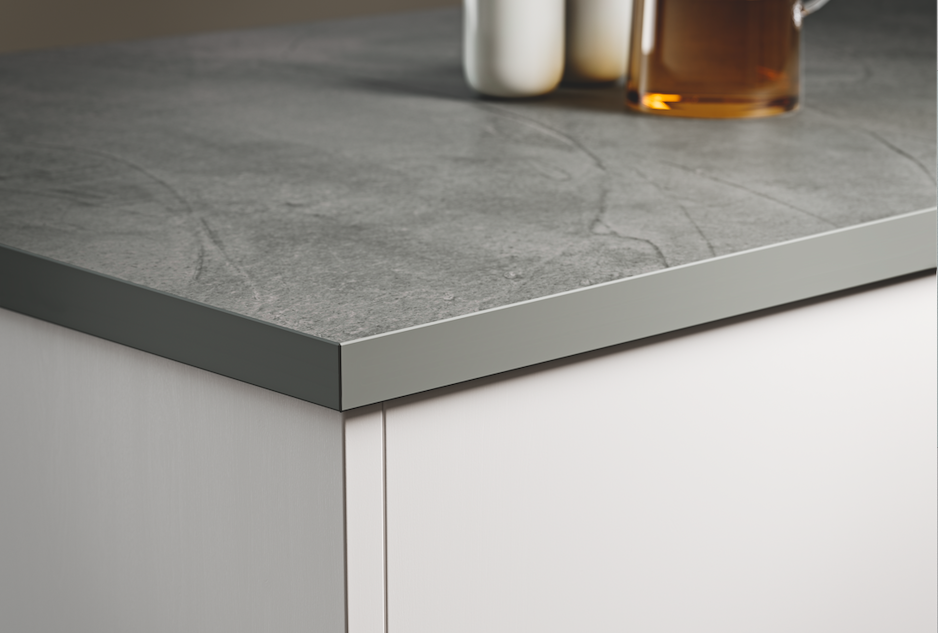 2. The classic pairing: black and white countertops
Among the wide range of countertop styles, materials and colours, a winning combination is undoubtedly black and white. While some of the advantages of choosing a white countertop for your kitchen are its great versatility and its ability to illuminate and visually enlarge the room, black countertops stand out for their power to endow the room with distinction, personality and presence.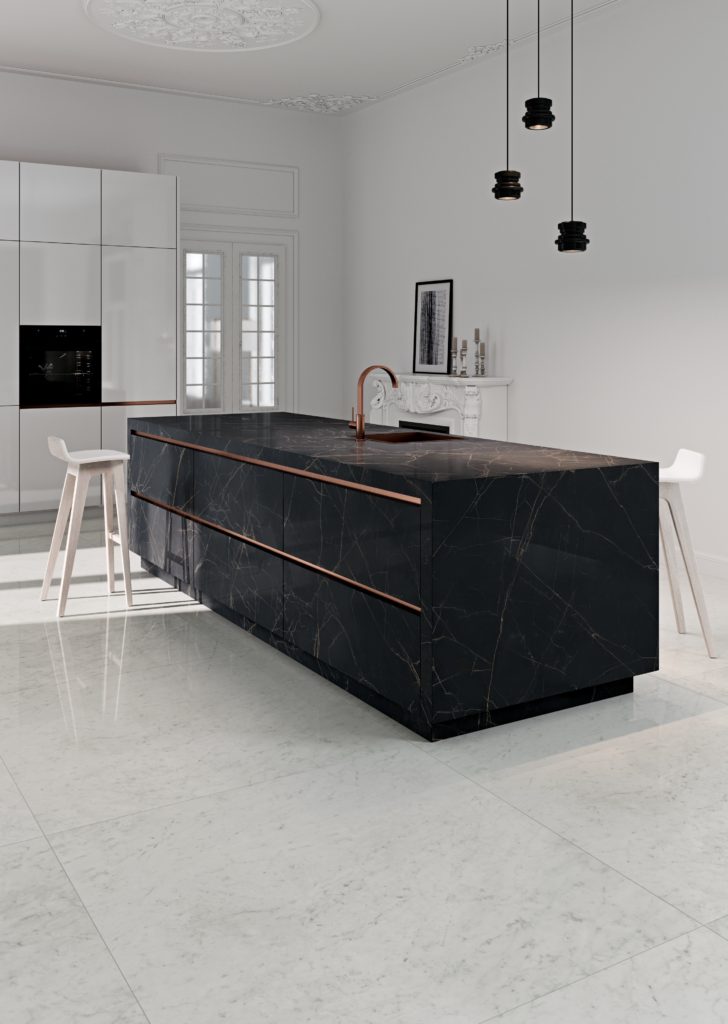 One decorative idea when designing a modern kitchen that won't become outdated is to use the interplay of light and dark to create a spellbinding effect of depth. To do so, you should go for the perfect balance of black and white. For example, a black kitchen countertop combined with glossy white lacquered cabinets is ideal for creating a minimalist kitchen design.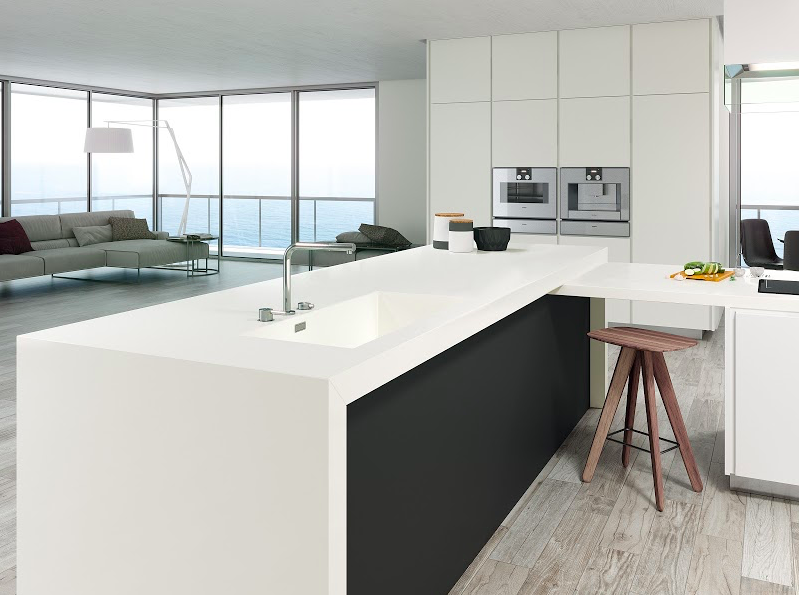 The special 20mm-thick Coverlam Top is also available in black and white with the Basic collection. A timeless series for avant-garde kitchen countertops.
3. Harmony and naturalness in stone
Natural stone countertops in materials such as granite, marble or quartzite make it possible to create exclusive, elegant spaces. But although they offer many advantages, these natural surfaces tend to absorb liquids, leaving hard-to-remove stains.
A more resistant alternative is the Coverlam TopPórfido series which inherits natural shades of the stone—Brown, Sand and Graphite— available in matte finishes. The countertops emanate a halo of simplicity and elegance, while remaining protected from the common stains of chemical agents and damp that tend to happen in the kitchen.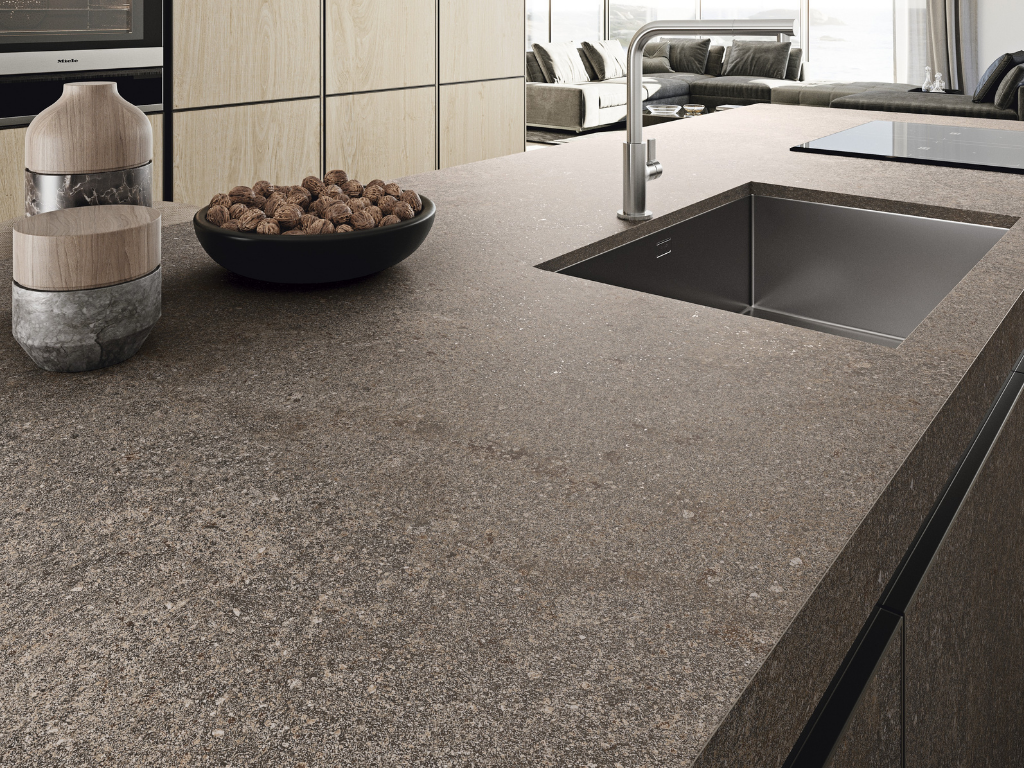 Of course, the choice of the kitchen countertop must suit the overall design of the room and meet the needs of its day-to-day use, while ensuring it remains intact for a long time to come. So, have you decided yet which countertop to put in your kitchen?
Visit the Coverlam Top catalogue to design a made-to-measure kitchen in line with your requirements and tastes.