Timeless, radiant and versatile: white kitchen countertops are a key look in interior design this year, where the aesthetics are as important as the hygienic, functional aspect
The new year is still fresh and eagerly anticipated projects are beginning to take shape in homes, through small changes or renovations. Taking centre stage is the kitchen, a room that over the past year has become—along with terraces—the focal point of the home.
The current health crisis has placed greater emphasis on the underlying need for countertops like Coverlam Top—a product that combines aesthetic beauty with essential technical features such as durability and resistance, and now more importantly than ever, the hygienic benefits provided by the material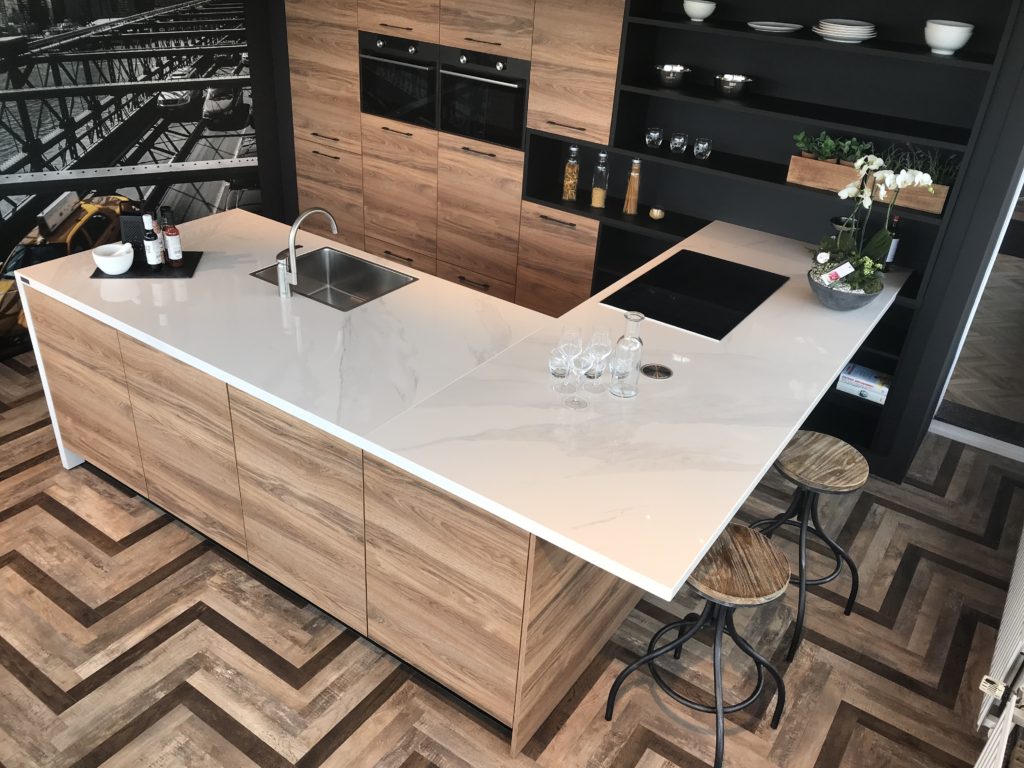 As well as being a safe, hygienic option on a technical level, Coverlam Top white kitchen countertops are ideal for modern kitchens and go well with all types of styles, working perfectly in both large and small rooms.
White Kitchen Countertops: Resistant, Durable and Hygienic.
Once we have decided on white kitchen countertops, we then have to choose the material, going for an 'all-rounder' that is sure to withstand the intensive daily use it will be put through, without giving anything up in the way of aesthetics.
Coverlam Top countertops burst onto the scene a few seasons ago as a great alternative to granite, marble, wood or synthetic countertops because, unlike these other materials, it offers unbeatable technical features in a wide variety of designs and styles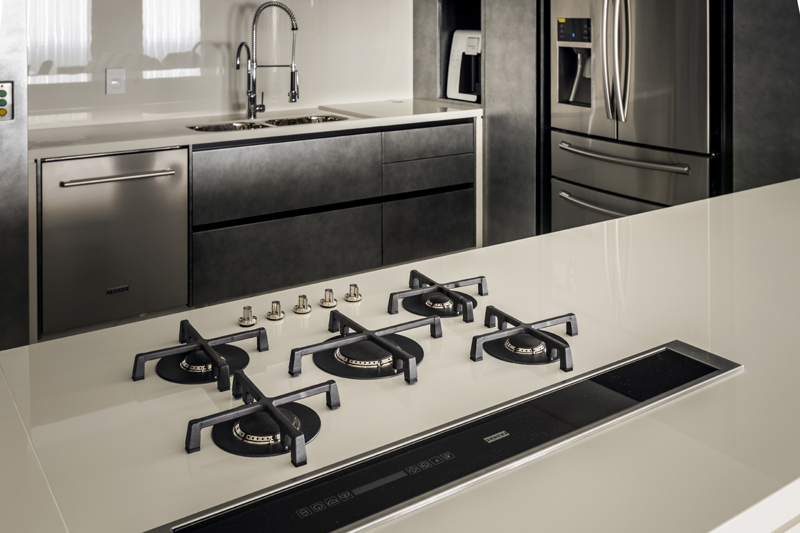 Coverlam Top countertops are ultra-resistant, which makes them one of the best materials for white kitchen countertops. Made from natural raw materials, they are highly resistant to scratches, heat and chipping, and are extremely hygienic.
As well as ensuring a hygienic, antibacterial surface thanks to their low porosity, Coverlam Top white kitchen countertops are enhanced by the neutrality of the colour, conveying a greater sense of cleanliness and spotlessness
The minimal porosity of the material ensures it is highly resistant to stains and results in an impermeable, antibacterial and easy-to-clean surface—essential qualities which are increasingly in demand for kitchen countertops.
By applying exclusive H&CTiles technology, Coverlam Top countertops can be endowed with self-cleaning, antibacterial and odour-eliminating properties, improving the hygiene and safety of a surface which is in constant contact with food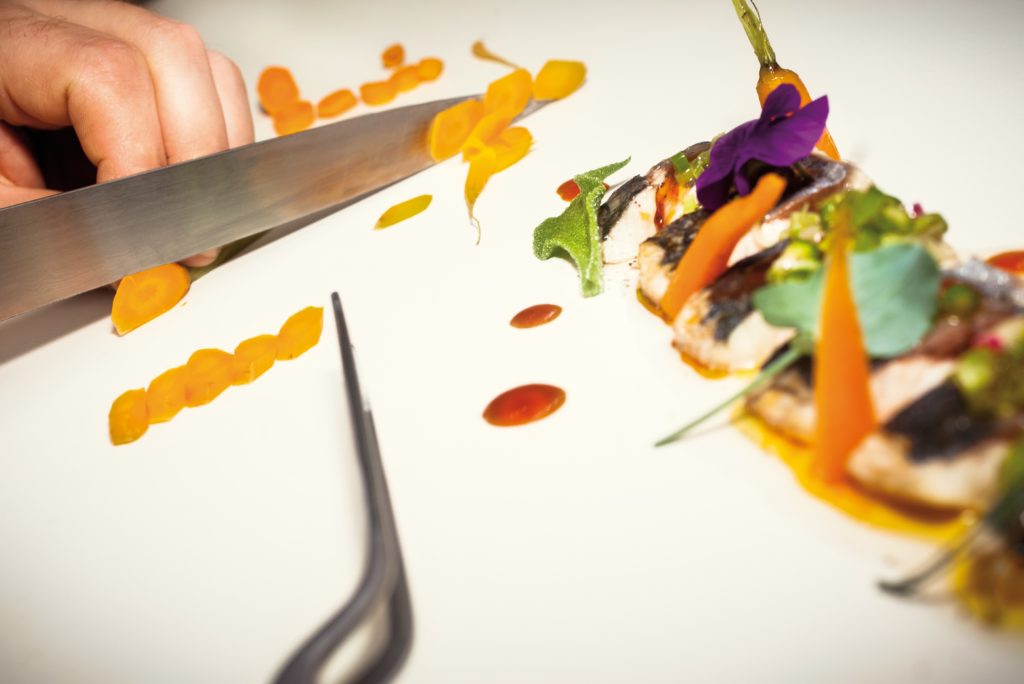 In addition, the large format of Coverlam Top countertops means that the number of joints can be reduced to a minimum, preventing the growth of bacteria and fungi in these small spaces.
White Kitchen Countertops: Versatility for Combinations
Another huge advantage when opting for a white colour palette for the kitchen countertop is the great versatility it offers for combinations with other materials, colours and designs.
A popular option is to combine white kitchen countertops with a wood-look porcelain floor. Depending on the design and aesthetics of the kitchen, we can create a room with a natural Nordic feel, or one that exudes elegance on all sides: it all hinges on the design of the furniture and the shade chosen for the flooring, as the countertop will create a neutral base allowing the design as a whole to shine.
We can also opt for the enduringly successful Black & White combination, a trend that remains at the forefront of kitchen décor year after year. This versatile combination of colours works with any style you can name: minimalist, natural, elegant, industrial kitchens…an endless number of possibilities that will allow you to create the kitchen of your dreams whatever your taste.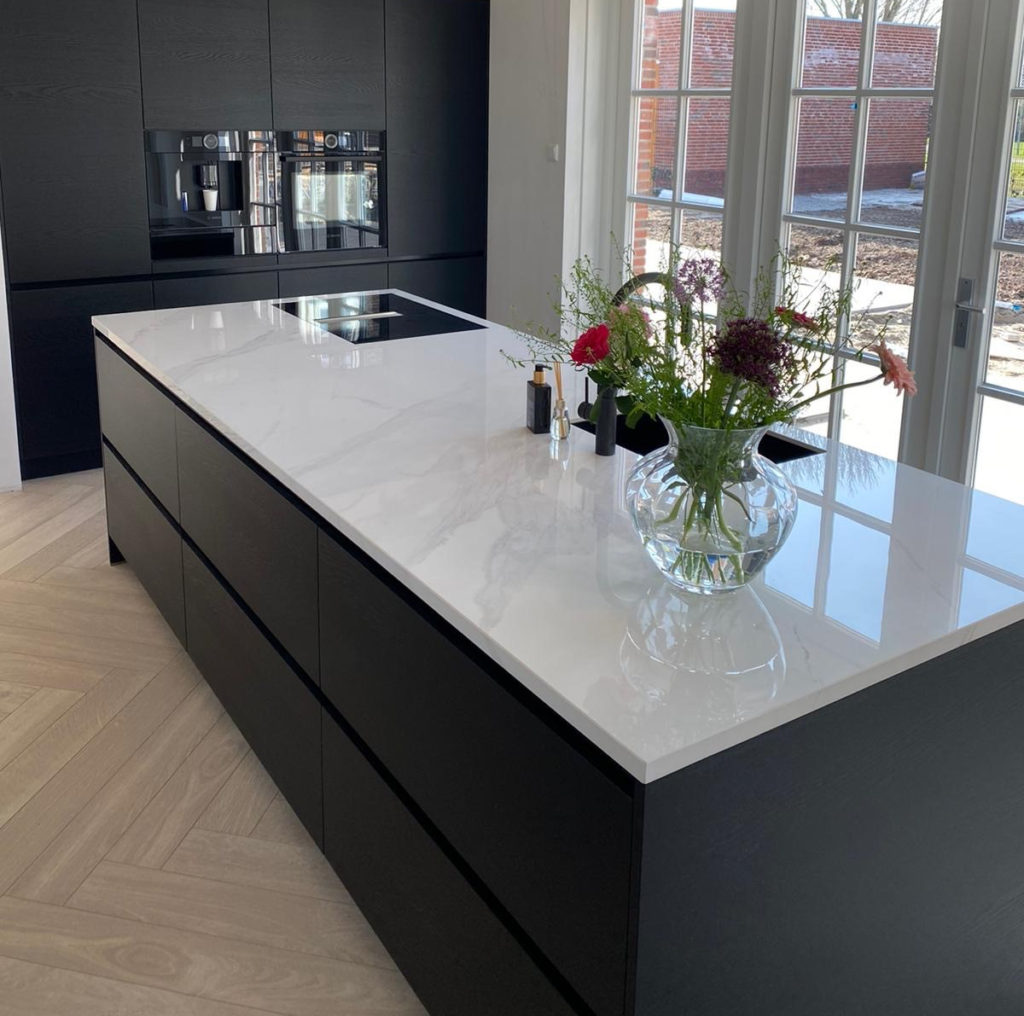 The large format and easy handling of Coverlam Top mean it can also be used to cover the kitchen furniture, enabling the creation of more uniform spaces and visually opening up the room, taking the quality of the design to the next level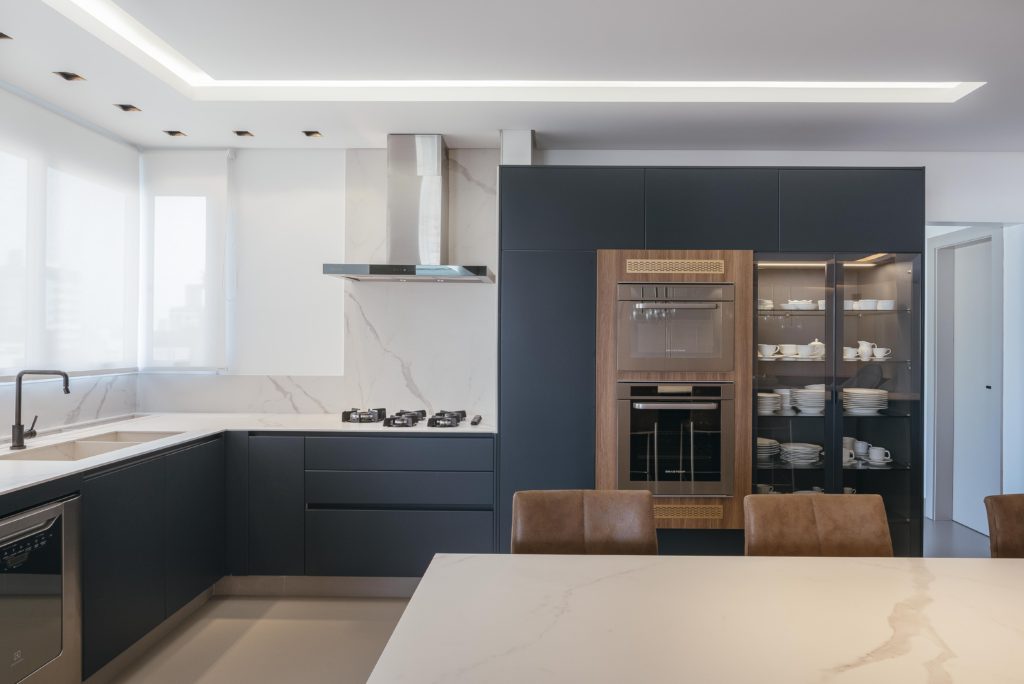 You can opt for black kitchen furniture as a sophisticated, stylish complement to the white countertop, or make white the main feature of the kitchen, striving for a more luminous, natural-looking space. In this combination of colours, the marble effect stands out: this unbeatable design for white kitchen countertops also offers great versatility in its lighter shades.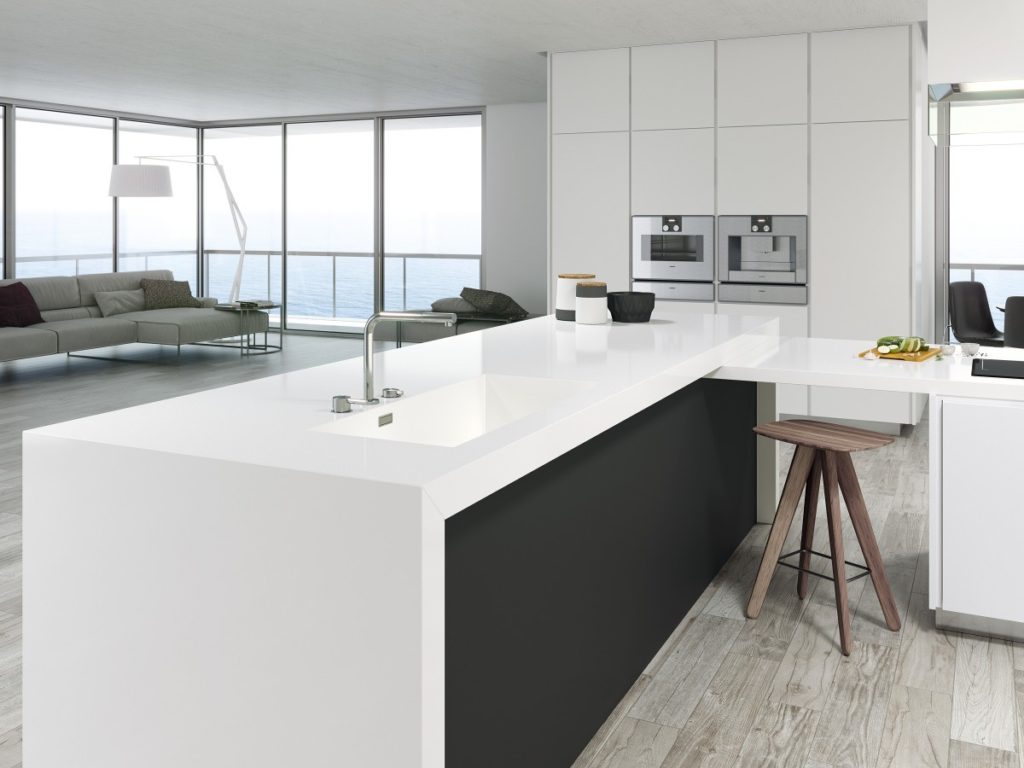 White Kitchen Countertops: a Variety of Designs
When we think of white kitchen countertops it brings to mind something plain and slightly boring, but the new collections at our disposal nowadays offer us modern designs, full of personality and aesthetically beautiful.
From solid colours to different designs in marble, the Coverlam top catalogue offers endless options for kitchen countertops with a white colour base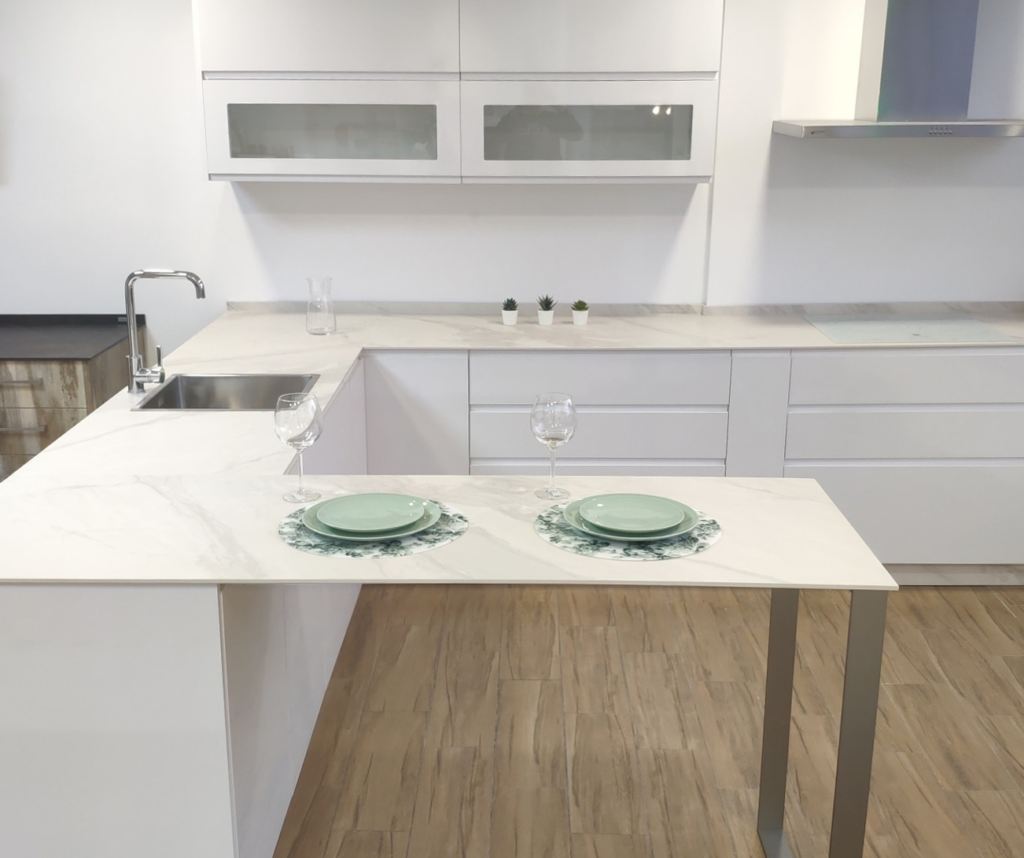 The advantage of plain designs is that they combine with absolutely everything, and these days we have the option of going for shades other than pure white, significantly expanding the decorative possibilities of these white kitchen countertops. At the same time, the possibility of choosing between a polished or a natural finish also gives us a lot of scope when it comes to opting for a particular style.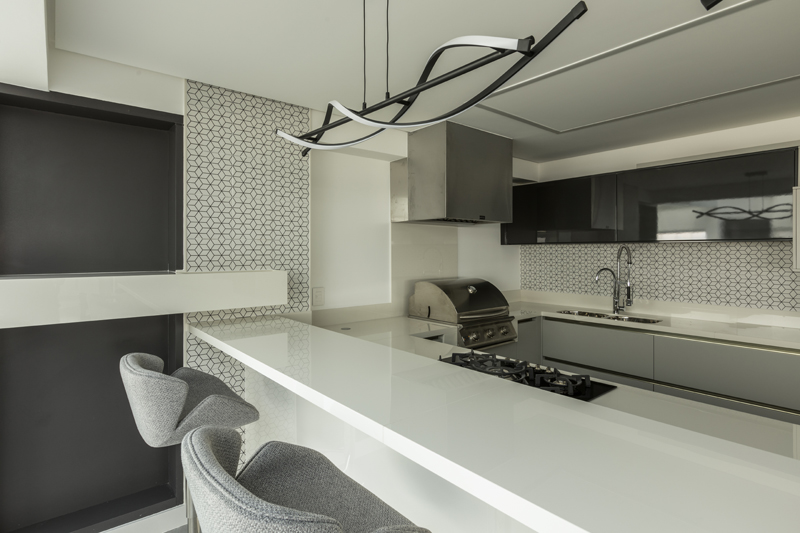 For example, countertops with a gloss finish look more striking, instantly drawing the eye and integrating seamlessly into modern or more classic kitchens. At the other extreme, the matte finish is becoming increasingly popular, creating a strong trend as a more natural, discreet, elegant option; it conveys greater warmth and is pleasing to the touch.
For solid colours like the Basic Blanco series, the new 20mm thickness lends more versatility to the design. As well as yielding a much more resistant countertop, this thickness lets you play with different design effects on the edges.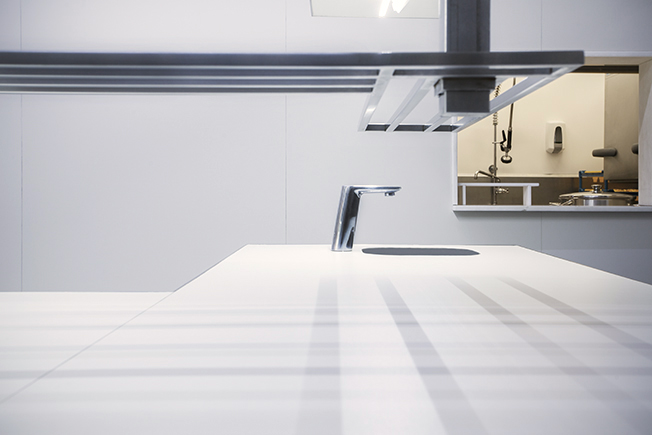 These two finishes, polished and natural, are also available for the marble-effect designs of Coverlam Top. In this case, the available range is expanded with impressively rich graphics; from the recreation of smooth Carrara marble, through the purity and subtlety of the Duomo collection, to the magic of Calacatta and its singular, striking veining. Providing a great alternative to solid colours, they have become indispensable in projects that include white kitchens countertops.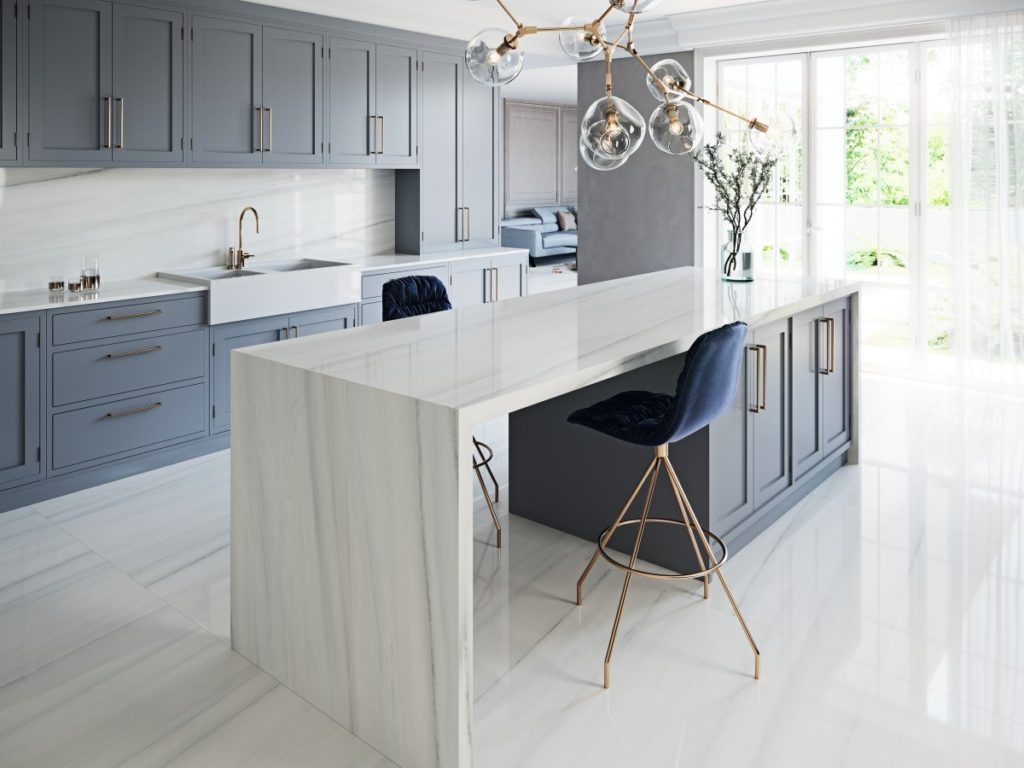 Visit the Coverlam Top catalogue of white kitchen countertops and choose yours!