Winter is the season when we spend the most time at home. The cold temperatures and early nightfall make our houses the perfect place to spend winter evenings
In this post, we'll give you some tips for the change of season and modern living room decor, helping you to make this room a cosier place with just a few decorative changes.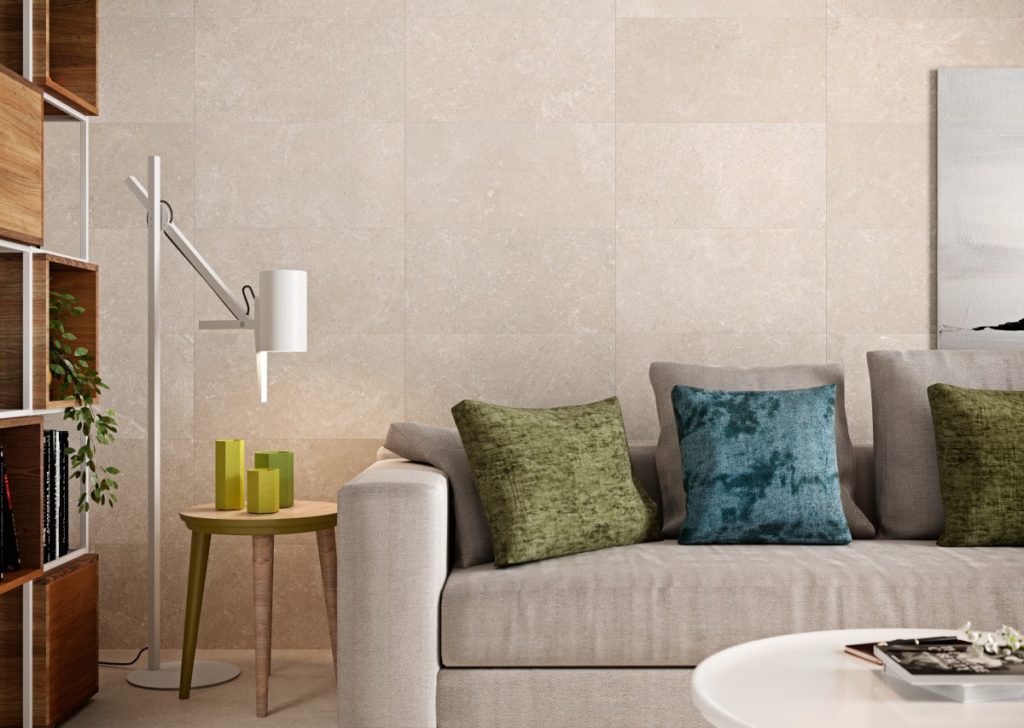 The Importance of Earth Tones to add Warmth to your Living Room
Choosing earth tones for the flooring and wall tiles of the living room is a good option for any house. It will be the decor, colours and materials that exude the essence of winter or the freshness of summer. Within this colour palette, there are countless designs: from warm wood-look porcelain to collections inspired by natural stone, or the updated hydraulic designs that are notable for flawlessly combining different earth tones.
Through the different seasons, the living room floor is a fundamental element on which the entire decor hinges. Using ceramic flooring in earth tones gives you a material that is resistant to the heavy use typical in this room and a versatile design that creates a welcoming feel all year round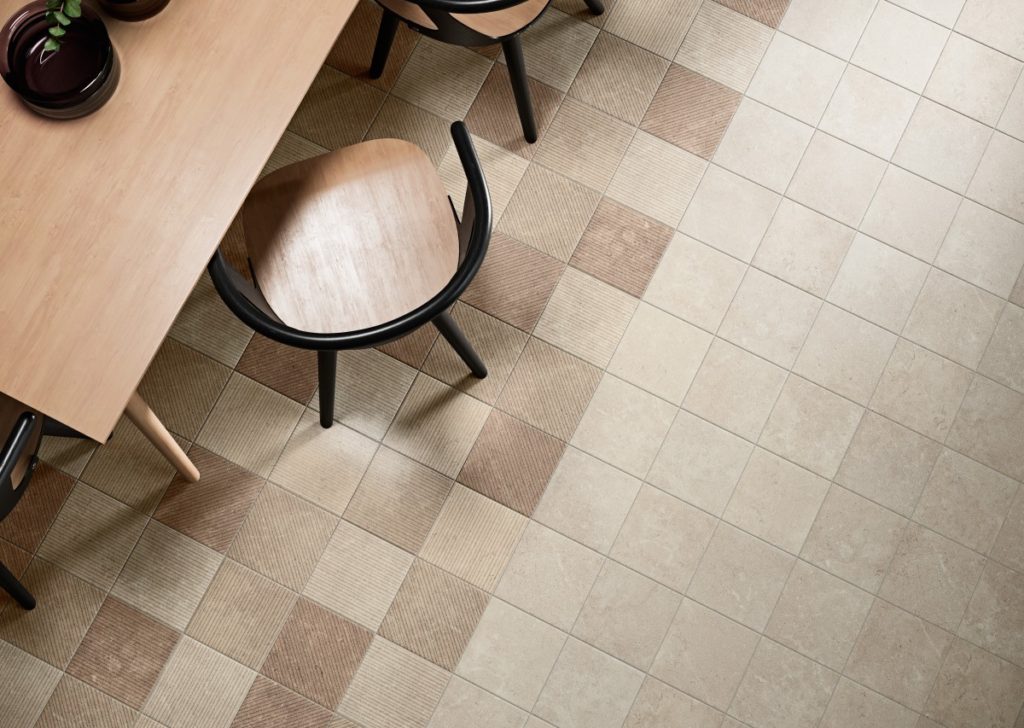 In the coldest season of the year, combining an earth colour palette with black and white decorative elements will give the living room a supremely modern, contemporary feel. This contrast-filled coupling provides the warmth exuded by an earthy colour range and the elegance of combining black and white, helping you to modernize your living room.
When decorating the living room this winter, an interesting option for revamping it is to tile some of the walls with large-format innovative metallic designs in dark colours. The contrast with the white walls and the perfect combination with furniture in brown tones will give you a unique style that blends modernity with comfort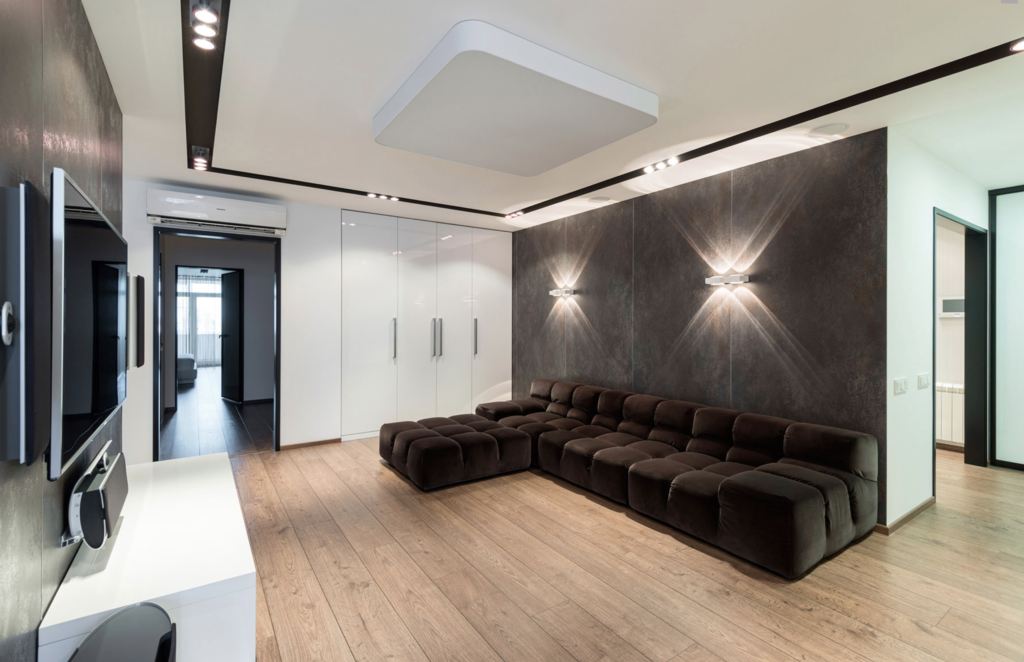 Cushions and Blankets – Two Key Accessories
Drown your sofa in cushions to add warmth. These decorative accessories make your sofa cosier and more comfortable, creating the perfect spot to relax after a day of work.
For rooms seeking a minimalist look, go for grey tones in flooring, furniture and accessories—a real classic that lends a neutral feel to any living room. In this case, a sofa full of cushions will allow you to go without other decorative elements such as stools or shelves. This way, you can enjoy the comfort of these decorative elements without surrendering the simple, minimal style
Pavimentar el salón con Stone-inspired ceramic tiles for the floor will give the living room a naturalness that can be made to suit any season, simply by making small changes to thefurniture and decorative accessories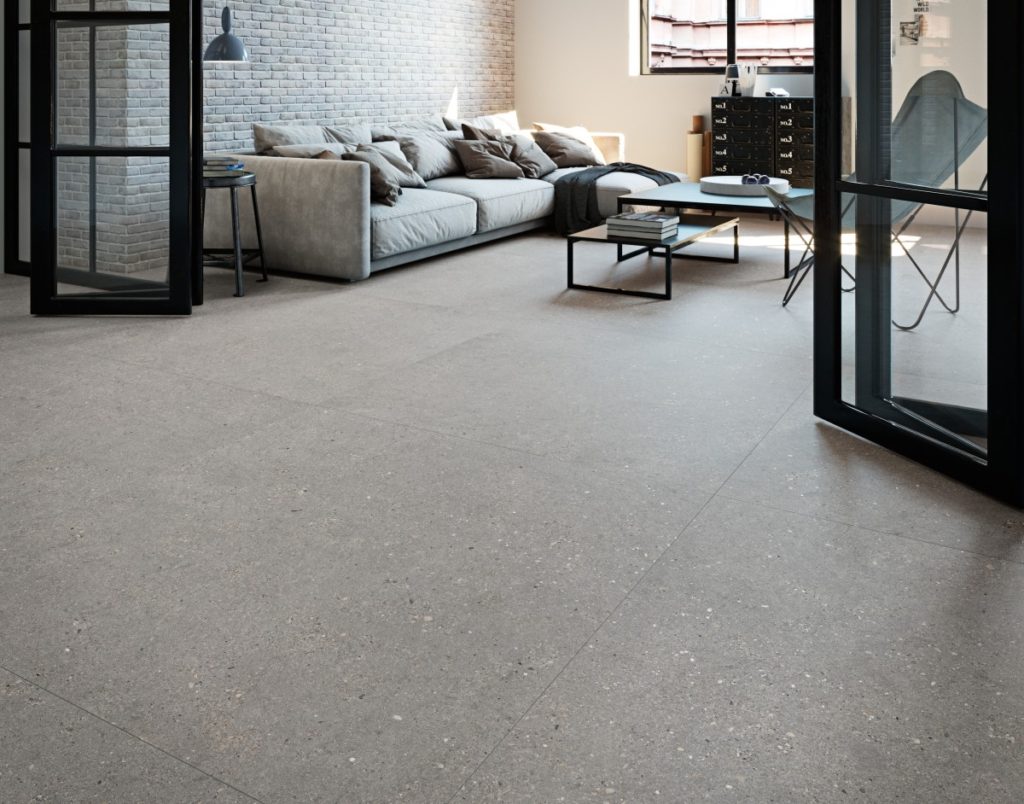 If you went for light tones when originally choosing the flooring for your home, such as marble-look floors, opt for dark colours for the cushions, but in the same colour scheme as the decorative elements. These shades convey warmth, allowing you to adapt the modern living room decor to the cold season.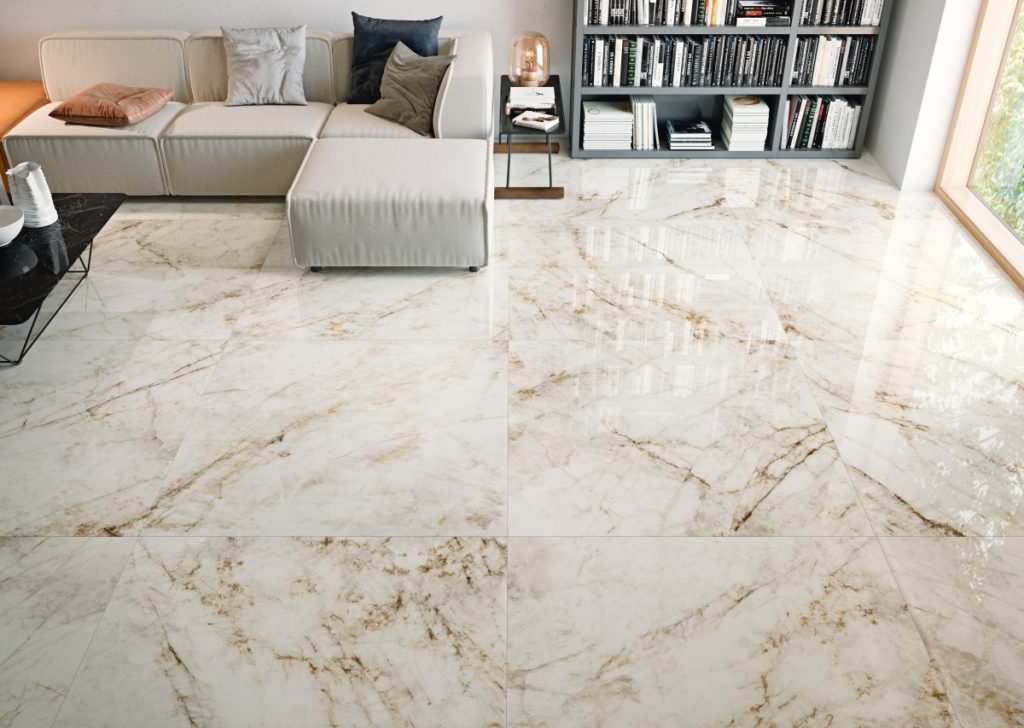 Another must for winter is blankets: an essential element in any home and one that makes this room warmer and more welcoming. As we have shown you in previous posts, the placement of furniture or accessories is key to creating a sense of spaciousness in different rooms, and it turns out that blankets can help us here.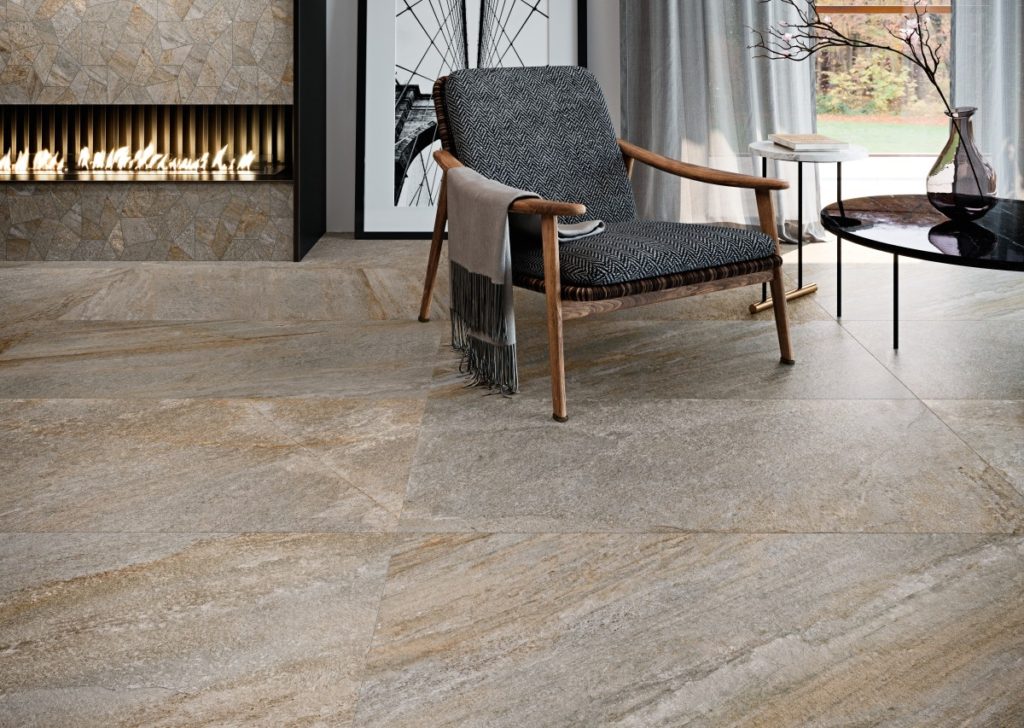 For wood-look floors in dark tones, or a more cutting-edge porcelain design filled with character and contrasts, go for accessories in solid colours; they will allow you to play with depth and give a touch of simplicity to the living room decor.
The use of solid colours in modern living room decor can help visually open up a space. For example, if you lay a blanket vertically you can give more height to an armchair or sofa, whereas horizontal placement will make it look longer.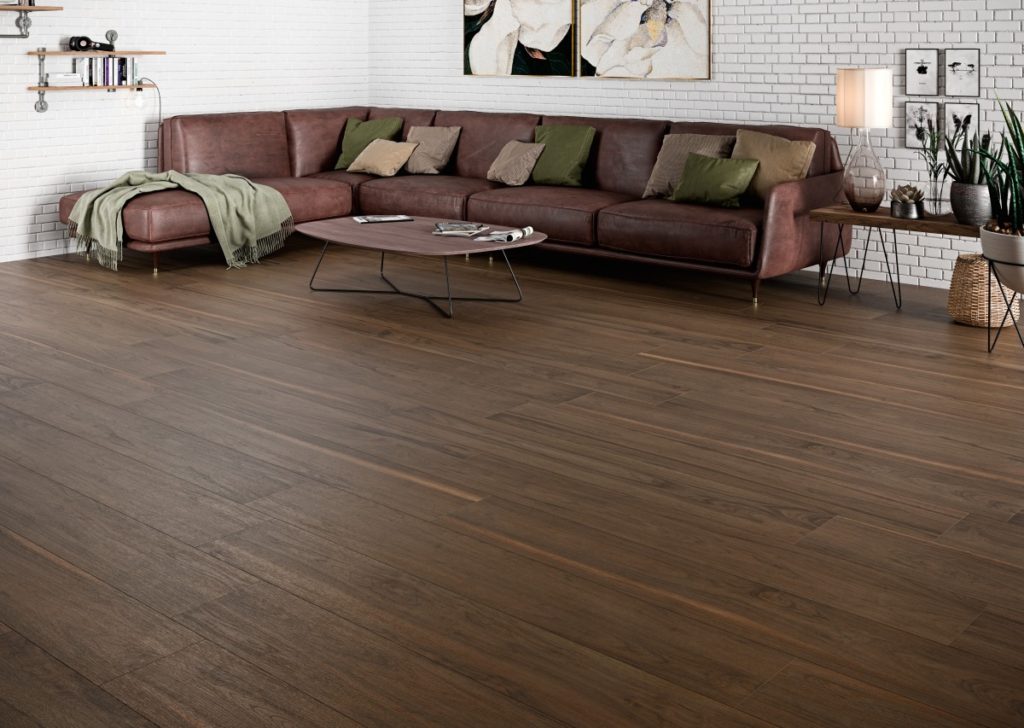 Go for Rugs of All Sizes
Laying rugs on the floor can help do away with the cold sensation that sometimes emanates from the floor. In addition, they offer multiple benefits, such as improving the acoustics, making cleaning easier or providing greater safety in the event of trips and falls.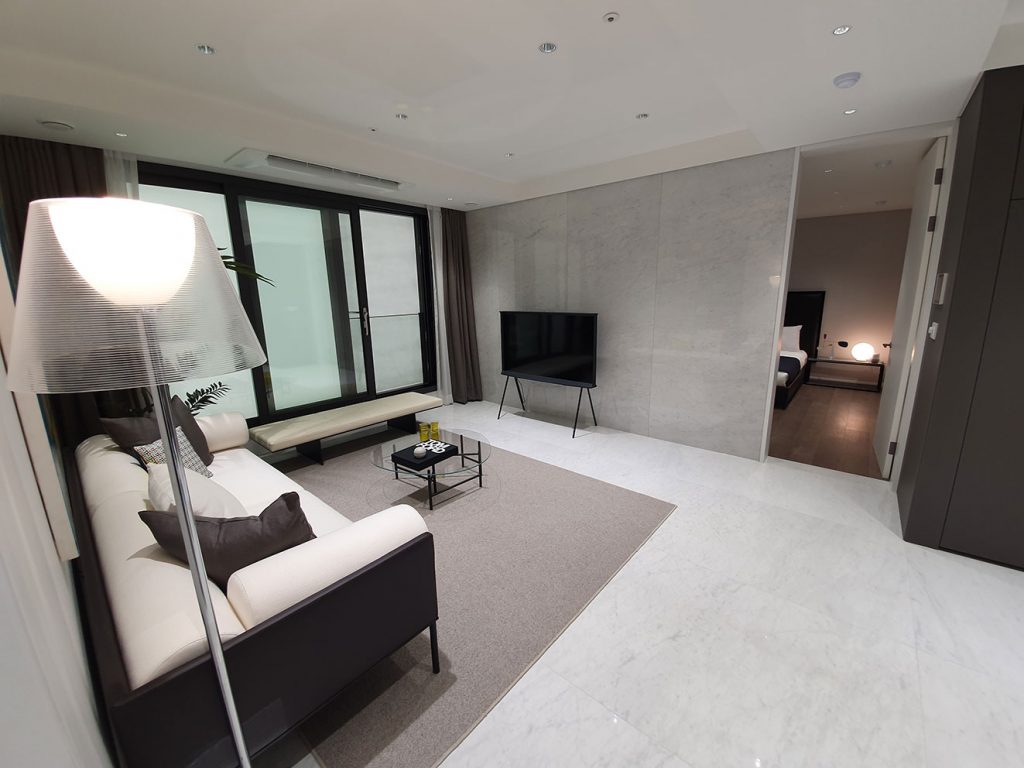 Rugs are decorative accessories that create a perfect tandem with marble or wood-look porcelain floors; they complement the warmth of the ceramic material and lend a more homely touch to the living room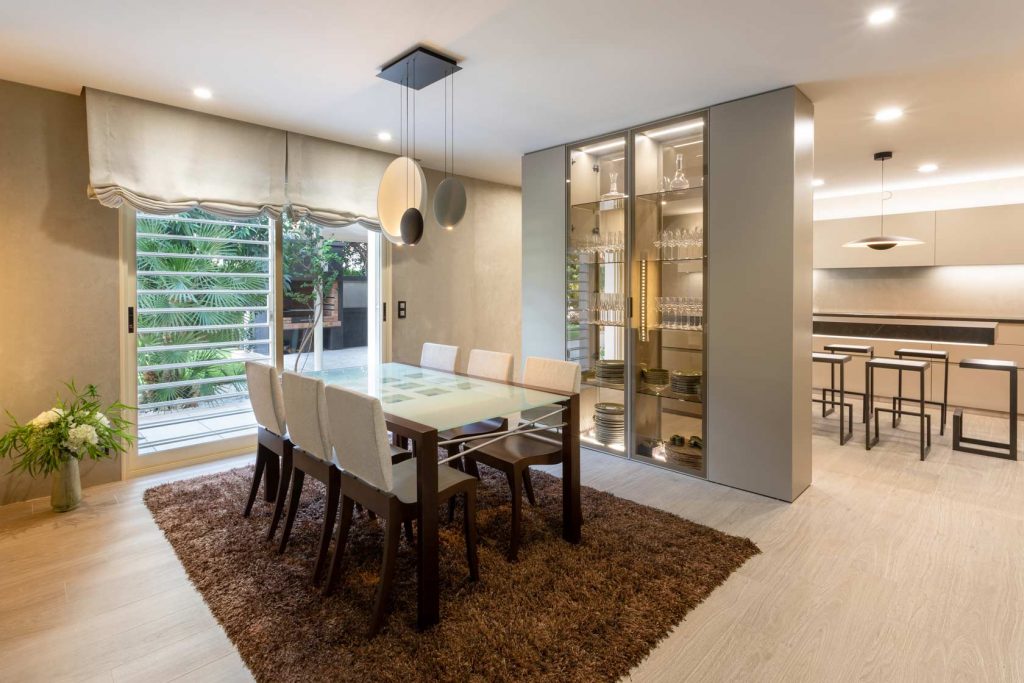 One of the big winners in recent seasons are shaggy rugs, fully on trend for winter decor. In this case, be careful when combining them with blankets: you'll need to go for a simpler, lighter material such as cotton for the blanket, to make sure the decor isn't over-the-top.
Breathe Life into your Modern Living Room Decor with Natural Elements
To give this important room the final touches for winter interior design, add natural elements that are characteristic of this season: logs for the fireplace, evergreen plants or dry branches. All this will lend vitality to your modern living room decor.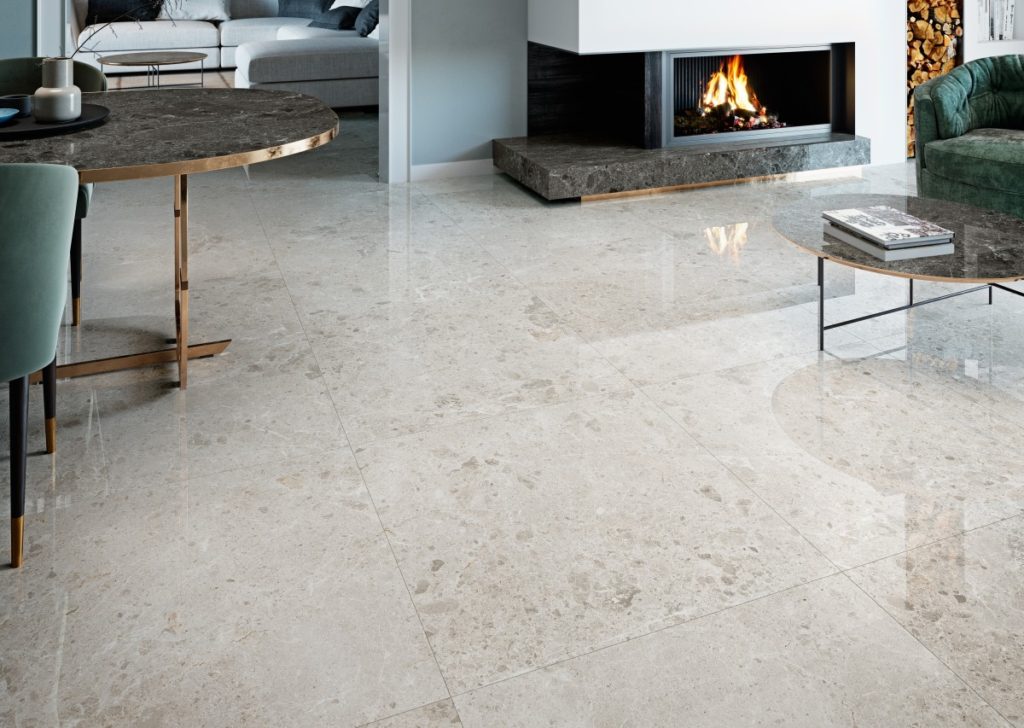 If we still want to enjoy nature in winter, but inside our own homes, we can include some in our modern living room decor, or incorporate it into floors and walls. Walls with nature-inspired designs will help create a special atmosphere in the room.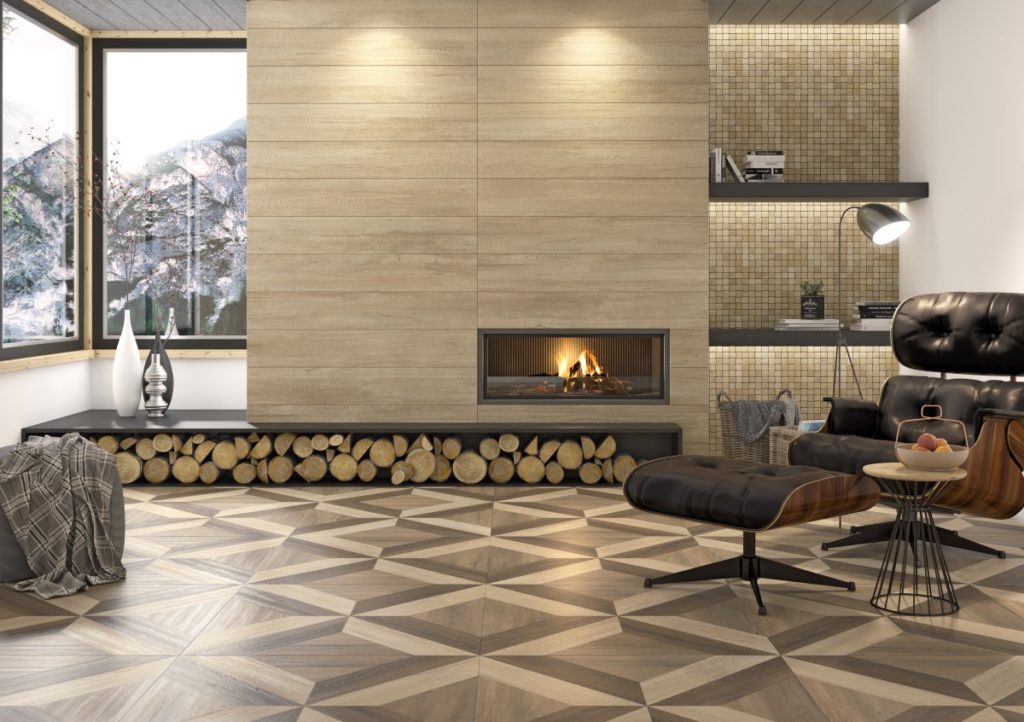 If you prefer something more subtle, you can place natural decorative elements in one particular corner of the room, to make them stand out. For example, if you have a fireplace in your living room, you can put logs on a rug or in a wicker log basket, or design an ad hoc space by stacking logs directly on the floor to create a slightly jumbled feel.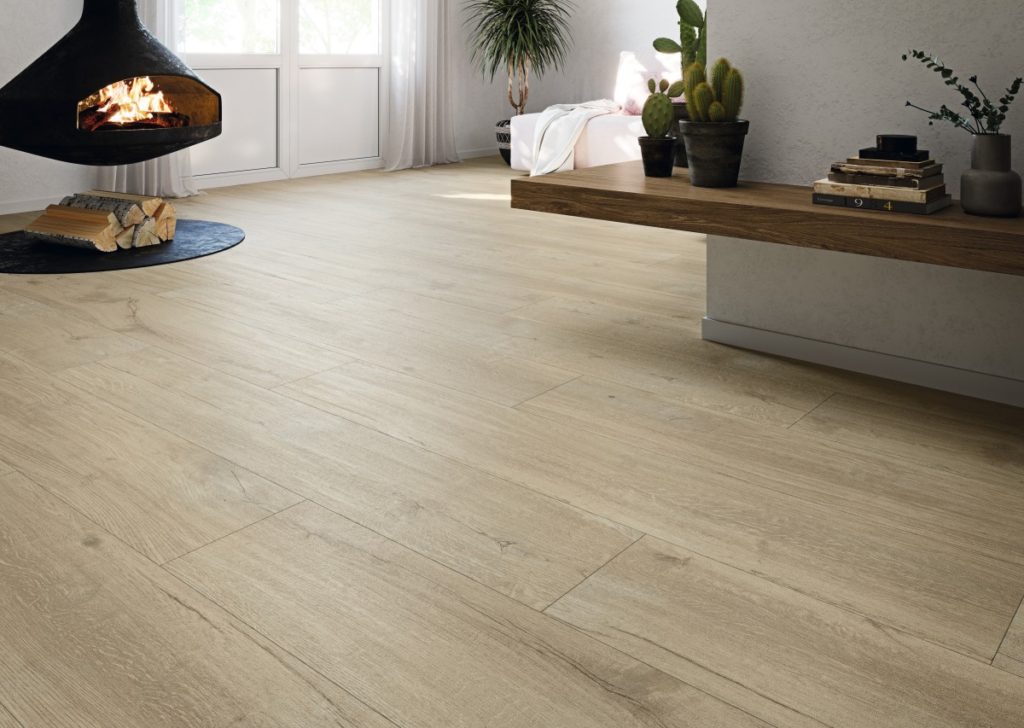 Plants are another traditional decor element you can play with, as they give a lot of life to the living room. The choice will depend on the light coming into the room—whether it is a direct or indirect light source—as well as its temperature, since each plant has specific needs.
You can choose a fern for low-light living rooms, or you can go for large-leaved plants if the room is warm and receives more natural light. Another good option is to use dry branches as you don't need to look after them and they will give your home that wintery touch you're looking for.
Visit our website and find more inspiration for Modern Living Room Decor!