For any kitchen lover, having an island in this room represents a before and after in terms of functionality and aesthetics. With Coverlam Top, incorporating one into your home has never been easier
This year, kitchens have become the quintessential focal point of our homes. As autumn is ushered in and with it the cold weather, we are drawn to spending most of the day in our homes and giving free rein to our culinary creativity, spending a good deal of our time in the kitchen.
These days, the kitchen has become one of the most important spaces in the home. Having Coverlam Top in your kitchen guarantees hygienic, antibacterial work surfaces thanks to the low porosity of this material.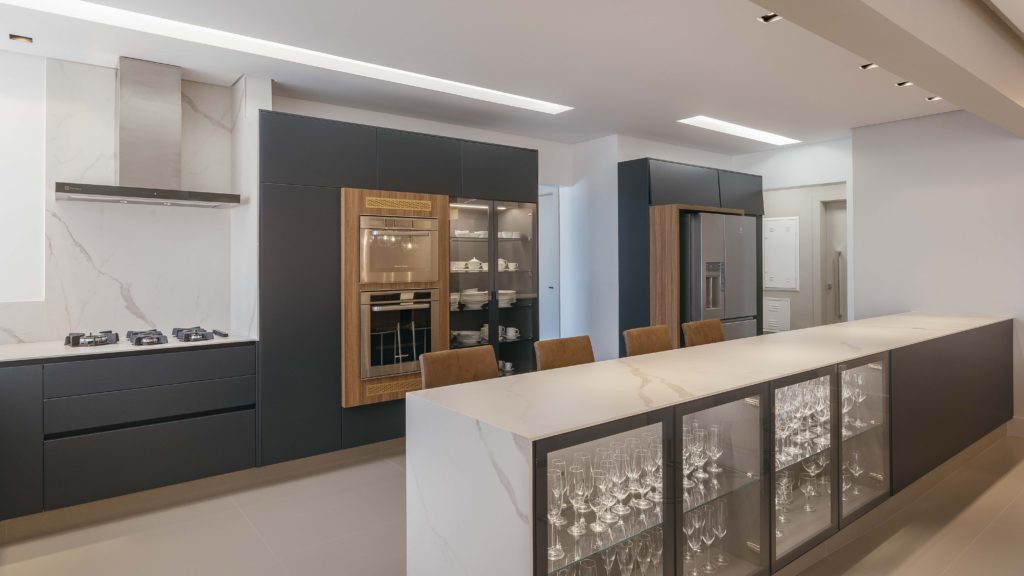 Functionality is crucial to getting the most out of this space, and it makes activities such as cooking or eating with the family so much easier. Bursting on to the scene, here's where kitchens with islands mark the difference. Their multifunctional nature as a worktop, storage space, dining area and even a wine bar has brought them to the fore as a popular option when remodelling this area of the house.
The high scratch resistance and heat resistance of Coverlam Top, together with the incredible designs, help create technically and aesthetically flawless kitchen islands
At a technical level, the material chosen for the top of the island is crucial to durability, strength and hygiene. Coverlam Top is an ultra-resistant porcelain material made from natural raw materials and with countless designs that make it an ideal surface for countertops in kitchens with islands.
Inspired by a selection of natural materials, the 17 Coverlam Top collections are divided into six types of finishes—stone, cement, wood, metal, monochrome and marble—all of which are notable for their realism and richness of detail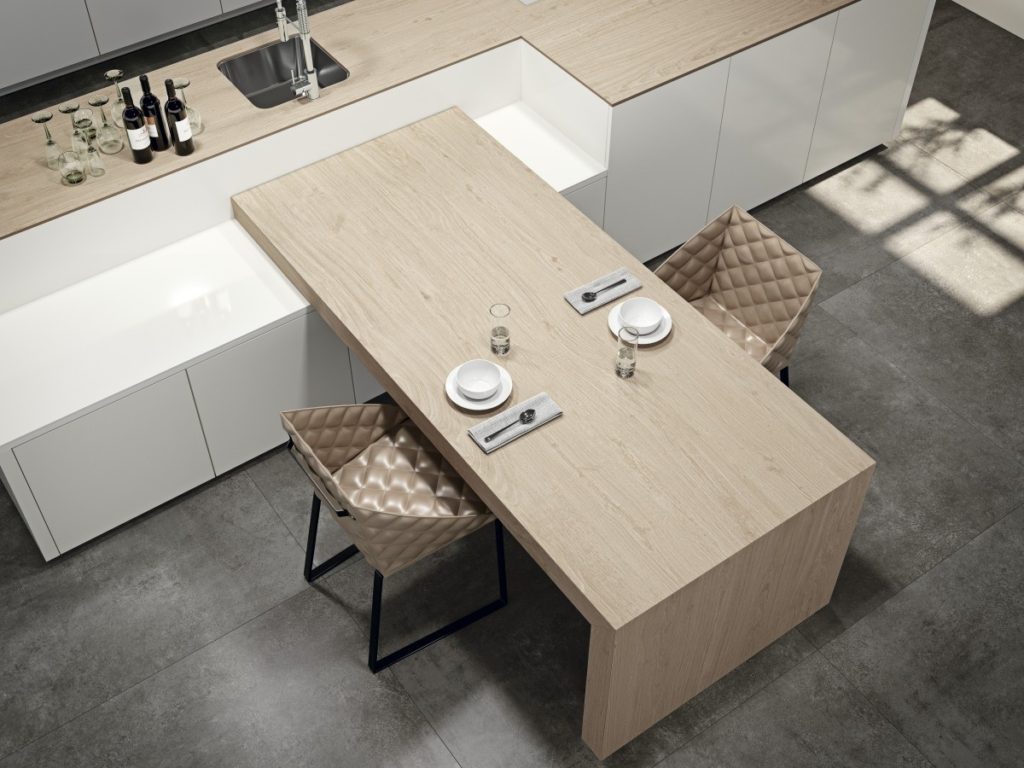 Moreover, as it is ultra-thin it can be laid on top of the doors and drawers of the kitchen units, harmonizing materials, exponentially expanding the possibilities of the project and fully optimizing the space.
Kitchens with Islands - A Natural Style
The natural look is enjoying a moment, establishing itself as the preferred option for today's kitchens with islands. The energy emanating from the new products launched for the 20/21 season makes them a winning option for spaces where a more relaxed, natural feel is increasingly sought after.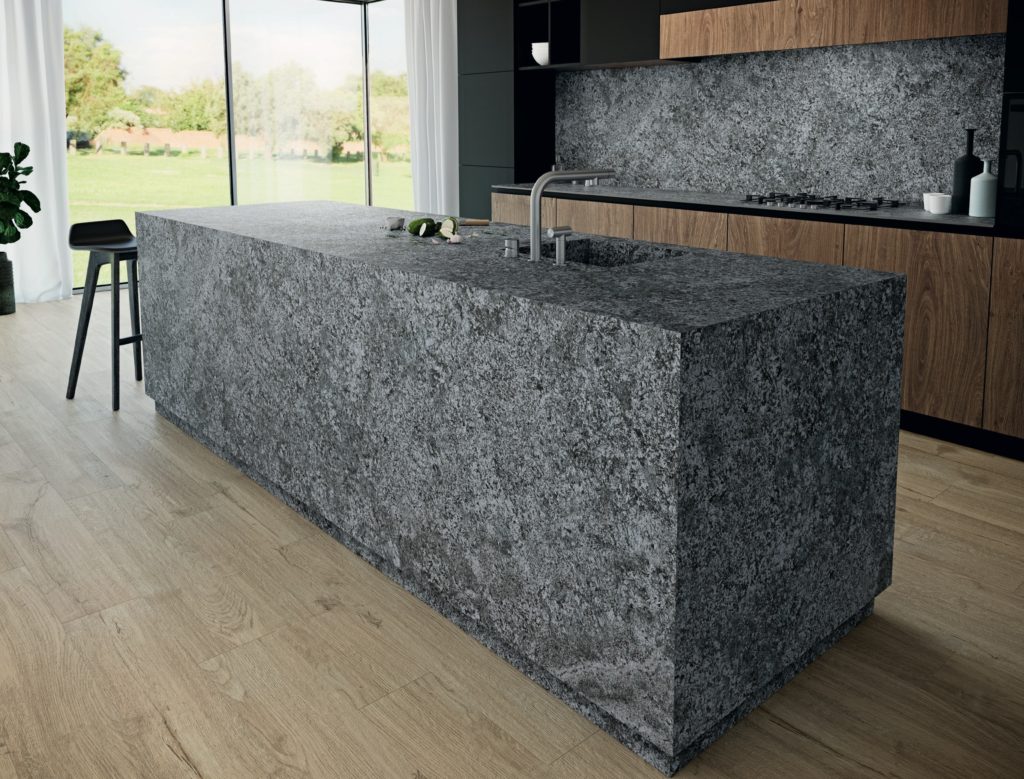 How to get the look: Go for graphically-rich designs inspired by natural stone such as granite or porphyry. As well as offering a natural look, they will help create a vibrant space that brings the pure essence of the mountains into your kitchen.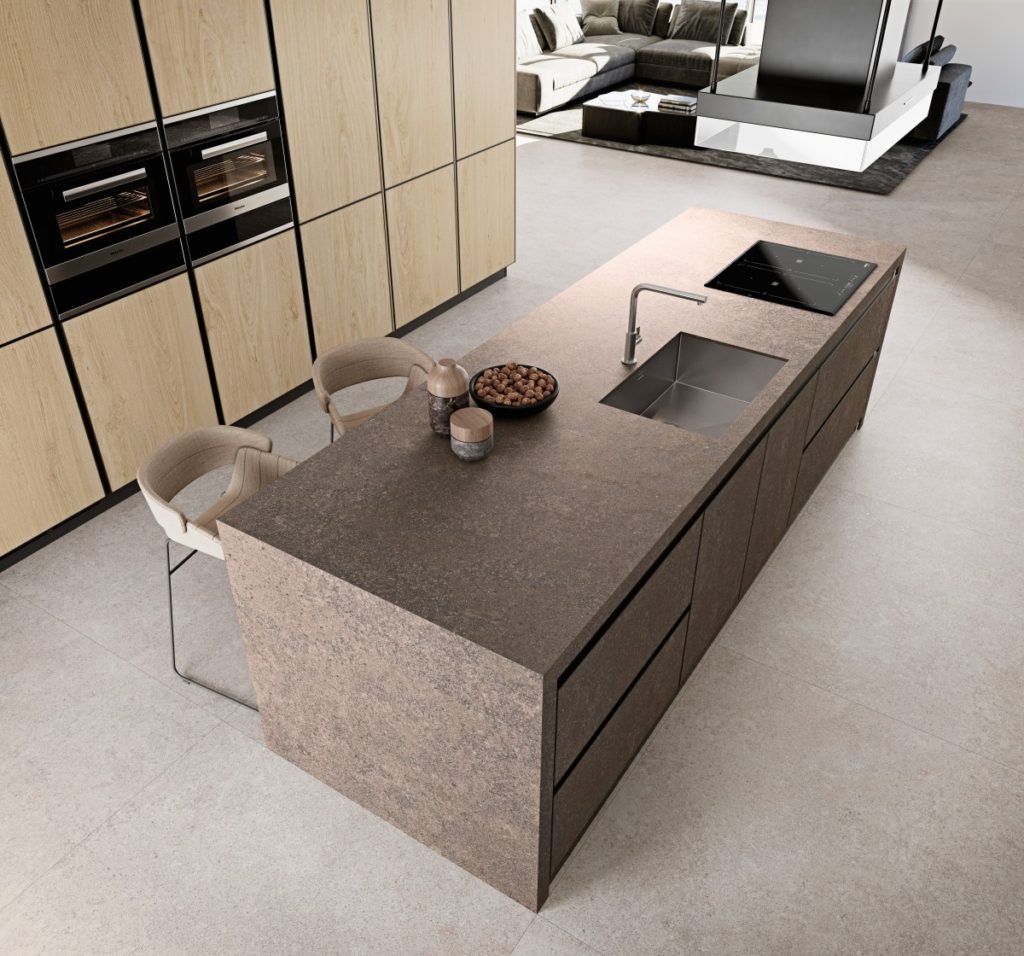 Kitchens with Islands - A Classic Design
It is a universal truth in the world of interior design that the classics never fail. For new projects involving kitchens with islands, classic designs reworked to bring them up-to-date are enjoying unrivalled success. Porcelain countertops inspired by fine marbles are a clear favourite for this style, combining classic and modern in a single material.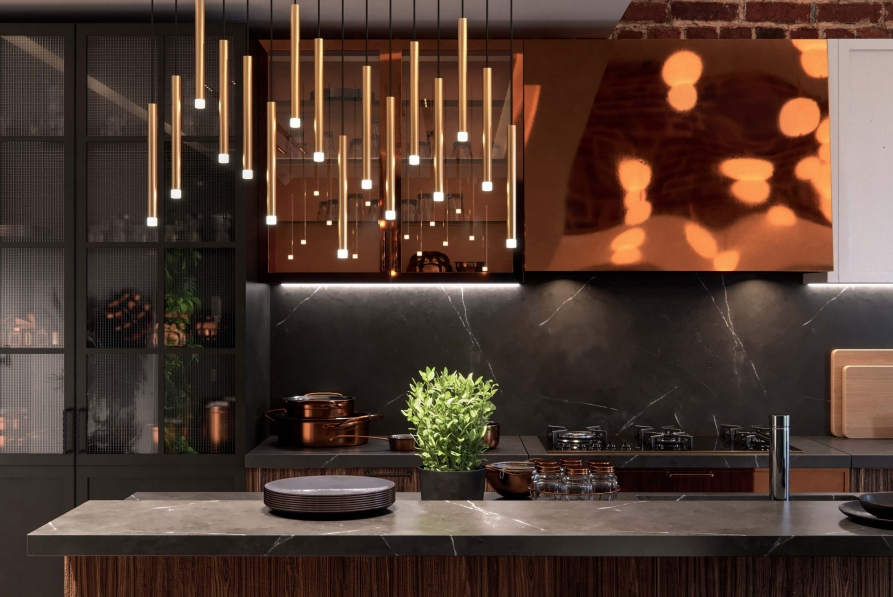 How to get the look: Choose black marble with a natural finish if you're looking for a more contemporary classic. If you lean towards a slightly more conservative style but without giving anything up in the way of modernity, white marble with light veining and a polished finish is perfect for you.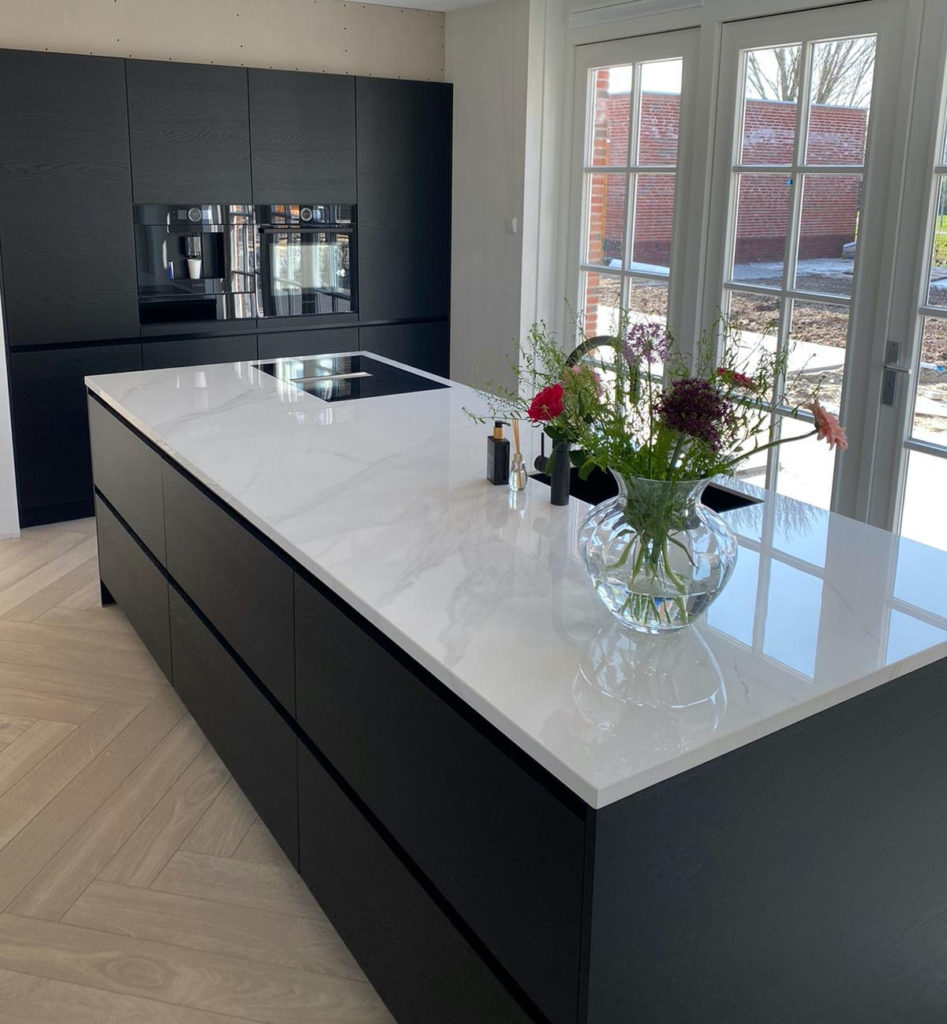 Kitchens with islands - Minimalist and simple
Incorporating an island into a kitchen can be enormously useful when designing a minimalist-looking space; you can make the most of the island by including storage space, thereby helping to keep furniture to a minimum and opening up the room as much as possible. Simplicity and functionality in the same space.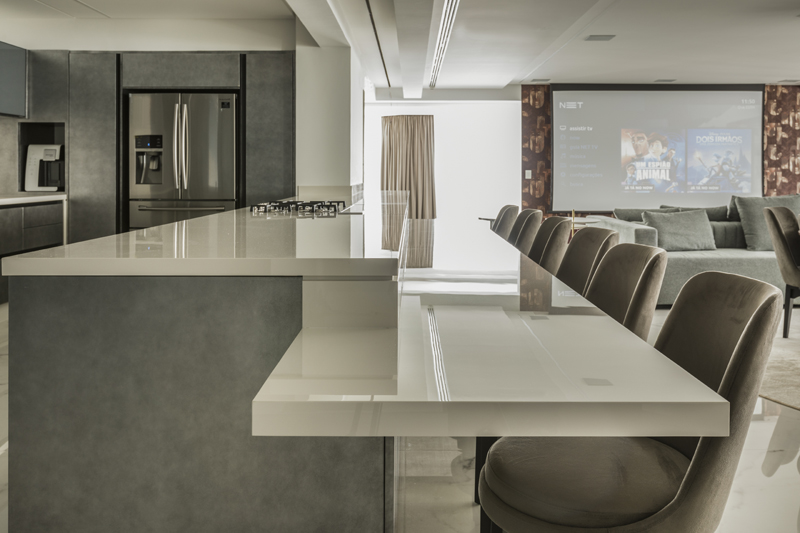 How to get the look: Go for monochrome countertops. Whether in a natural or high gloss finish, porcelain countertops in neutral shades will give you that sought-after timelessness and the versatility that allows you to add colour and personality through kitchen accessories.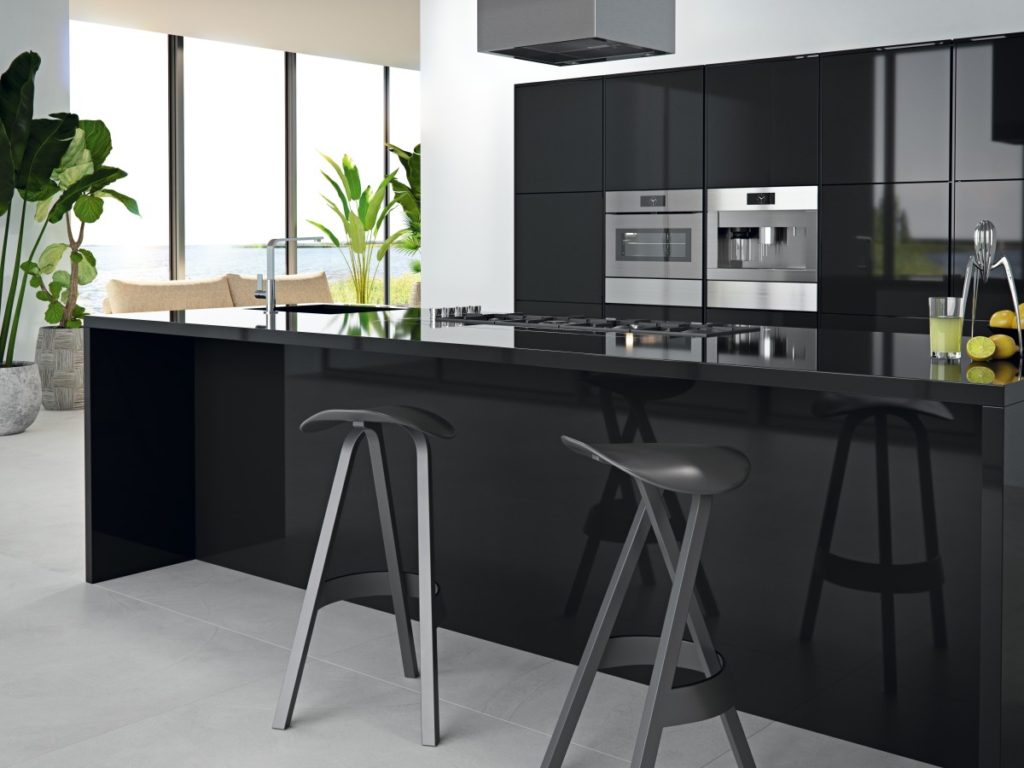 Kitchens with Islands - The Industrial Look
Year after year, the industrial aesthetic appears among the major trends, offering that je ne sais quoi we all crave. A modern, contemporary style that allows you to play with materials and designs until you find the perfect combination that reflects your tastes and personality.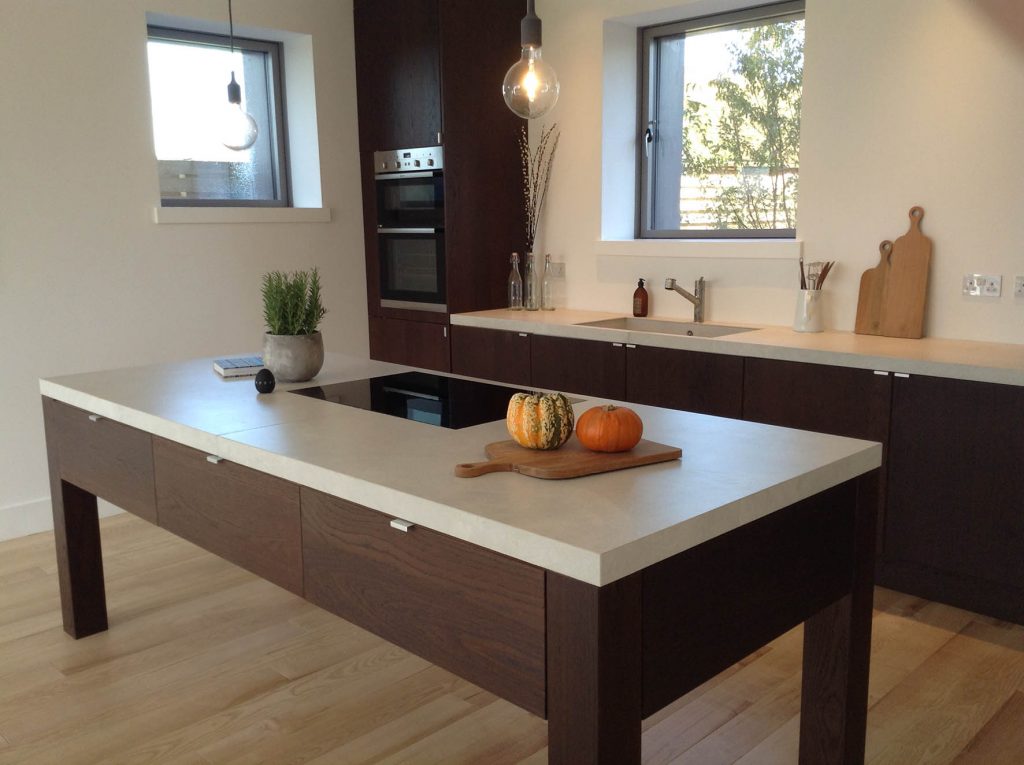 How to get the look: Add a modern, avant-garde touch by using porcelain countertops with a cement- or metal-effect design. Combine them with wood and neutral monochrome shades to achieve the understated, cosmopolitan look that is characteristic of the industrial style.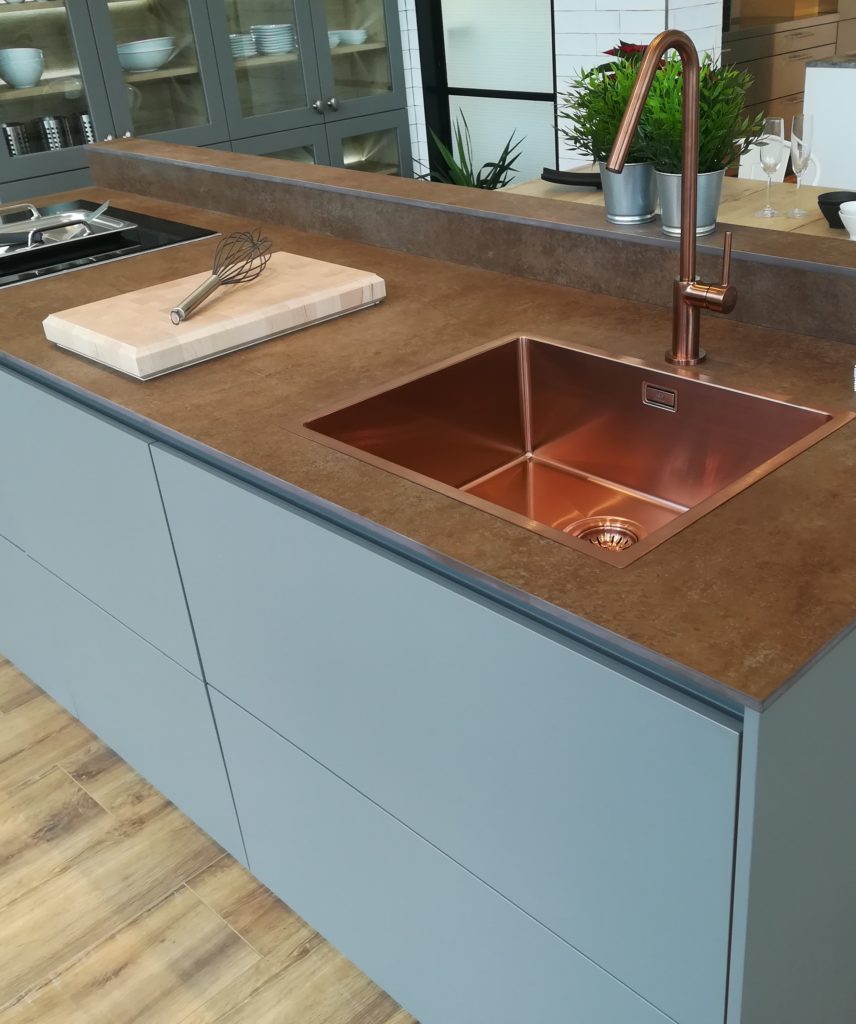 The Coverlam Top catalogue offers you countless options for designing the perfect kitchen with an island for your home. Click to browse our collections and let your creativity flow!