Aesthetics and practicality come together in the kitchen to create a pleasant, functional and modern-looking space.
The kitchen has undoubtedly become the heart of home life. It's also true that requirements in terms of functionality and design have changed radically. Rather than putting up with run-of-the-mill, impersonal kitchens, users value aesthetic factors above the merely functional. For this reason, kitchen design now incorporates a new dimension whereby an analysis of each family's needs and circumstances, as well as the decorative style with which they identify, determine the layout, materials and colour scheme of the project.
Adding to the blog on kitchens trends for 2019 we sent out a few months ago, here are three foolproof tricks to endow your kitchen design with a bespoke style. What's more, they don't require major renovations or an exorbitant investment.
Below we share some simple, practical kitchen design ideas that anyone can use.
Kitchen Cabinet Handles: All Or Nothing
Kitchen cabinet handles are key to getting the look you want. A major kitchen design trend is the minimalist, contemporary feel of a kitchen without handles. Total integration through touch-to-open cabinets and drawers provides a sense of order and balance, as well as making cleaning and maintenance easier.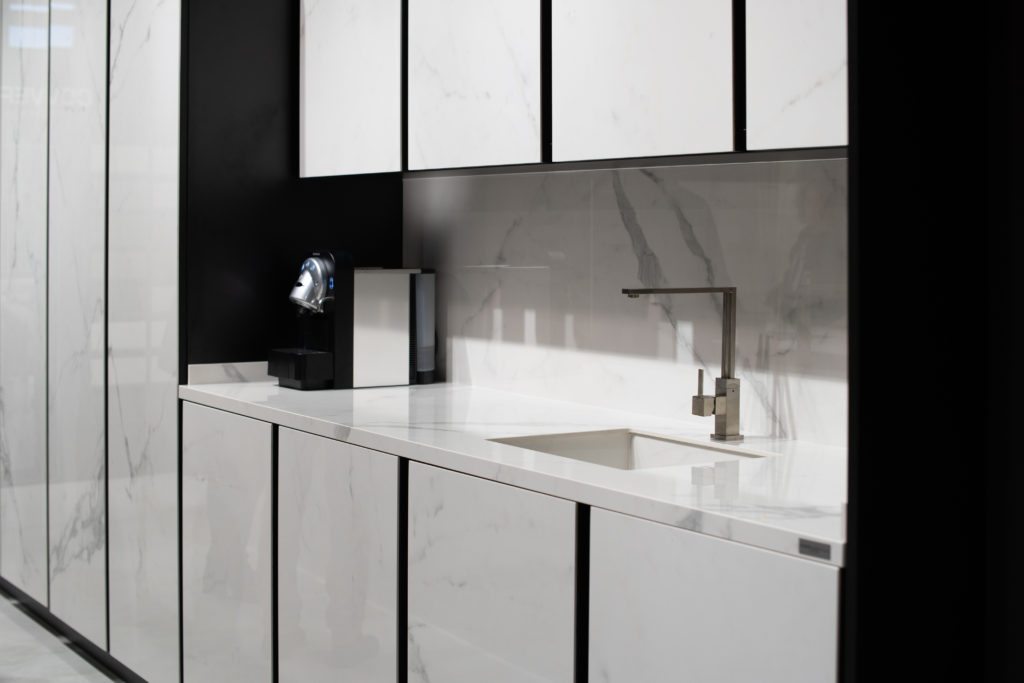 If, on the other hand, you're seeking a more classic style that still uses handles, a good option for updating the design of your kitchen is to replace the handles with new ones.
Straight-edged shapes in metals such as chrome, copper or gold are a sure-fire hit and go well with multiple decorative styles. Contrasting with the furniture, kitchen handles can play a central role in creating your dream kitchen.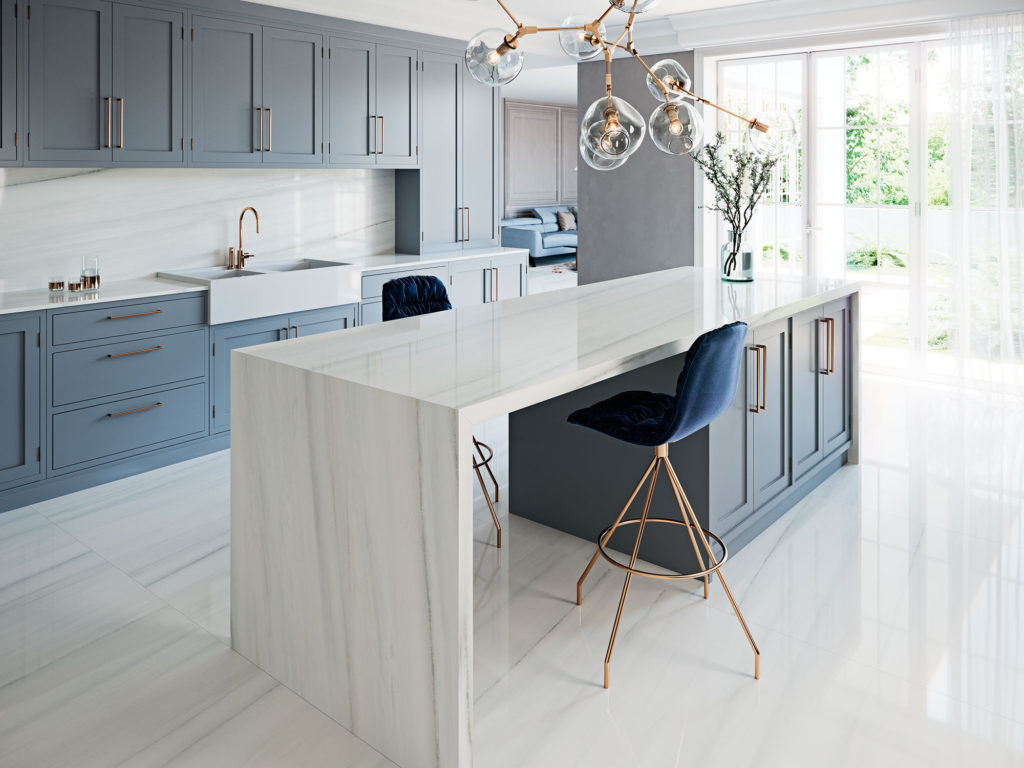 Original, vintage-look handles are back this season to give kitchens a retro makeover. For the perfect result, it's a good idea to combine them with countertops in neutral shades and hydraulic-style wall tiles.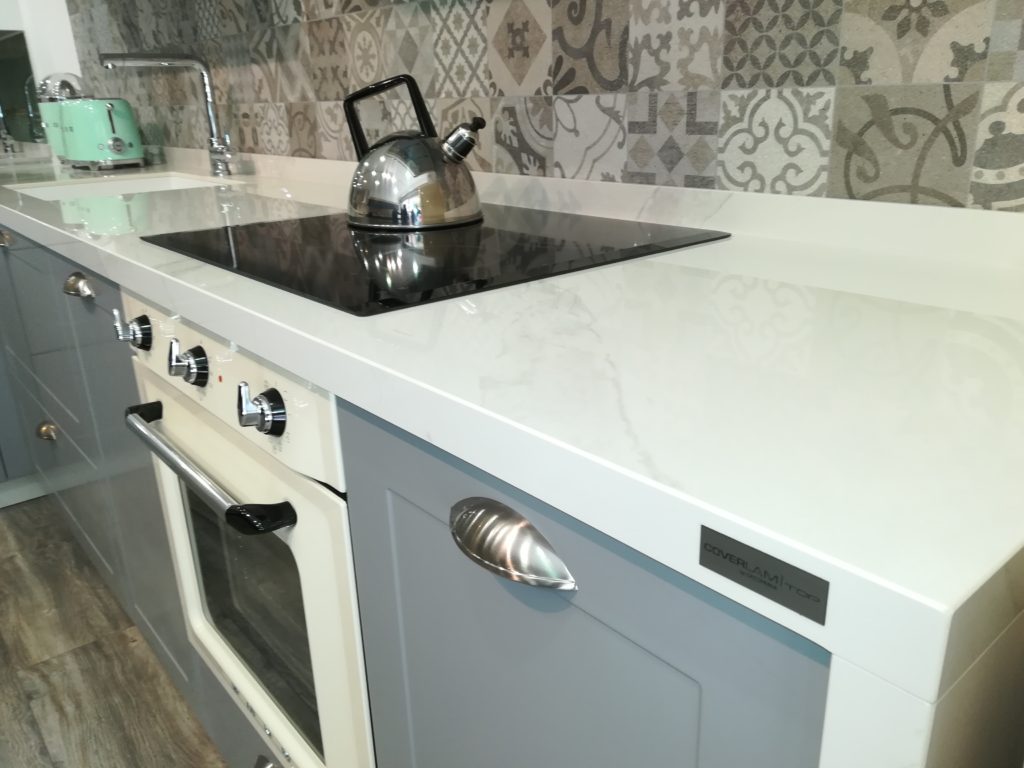 The Rise Of Designer Kitchen Taps
The kitchen tap has come into its own as a decorative element in the kitchen; no longer merely a functional accessory, it takes centre stage with multiple shapes, sizes and materials. The kitchen accessories market offers finishes ranging from stainless steel, in gloss or matte, to more eye-catching metals, such as copper—a stand-out trend in kitchen and bathroom design.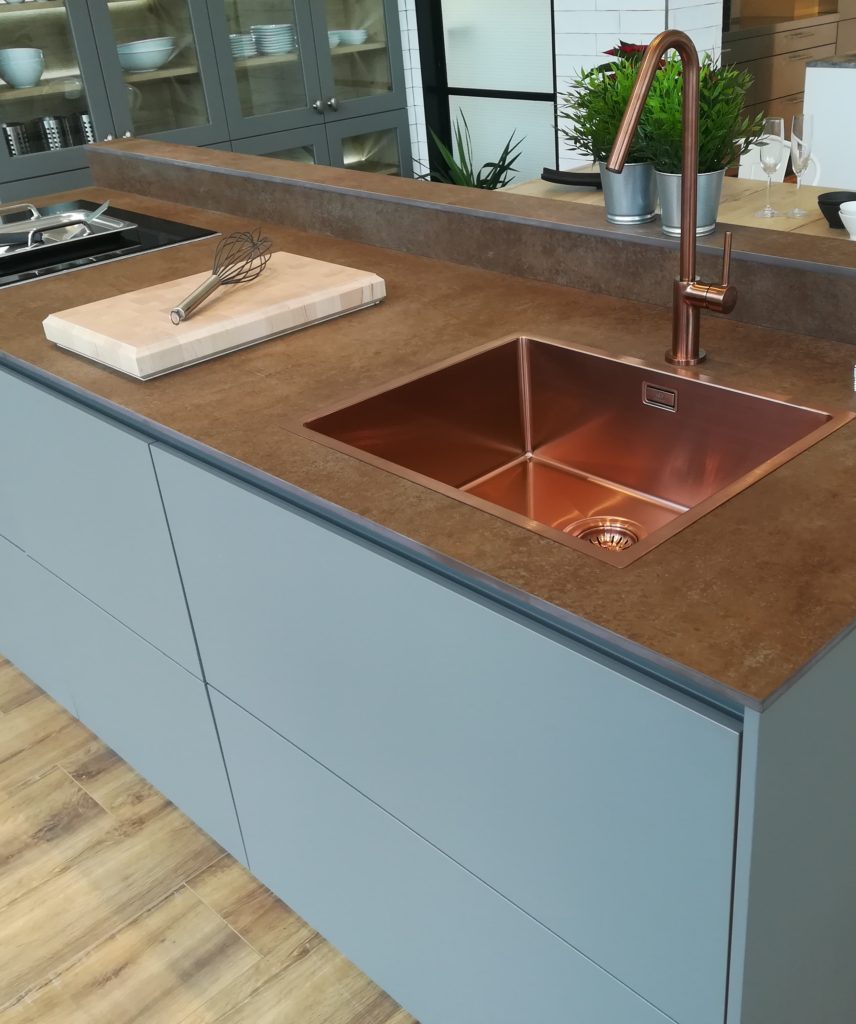 Copper accessories lend a distinctive touch to the kitchen, giving it a radiant, natural look.
Thanks to its enormous versatility, copper is a material that fits well in eclectic kitchens where the beauty of the ensemble lies in a successful fusion of styles and finishes, such as metal-look porcelain countertops or smooth-fronted cabinets in neutral colours.
Another alternative for using taps to customize the kitchen is to replace the current model with a semi-professional pull-out tap design. This nod to the industrial style is a surprisingly quick and easy way to change the look of your kitchen.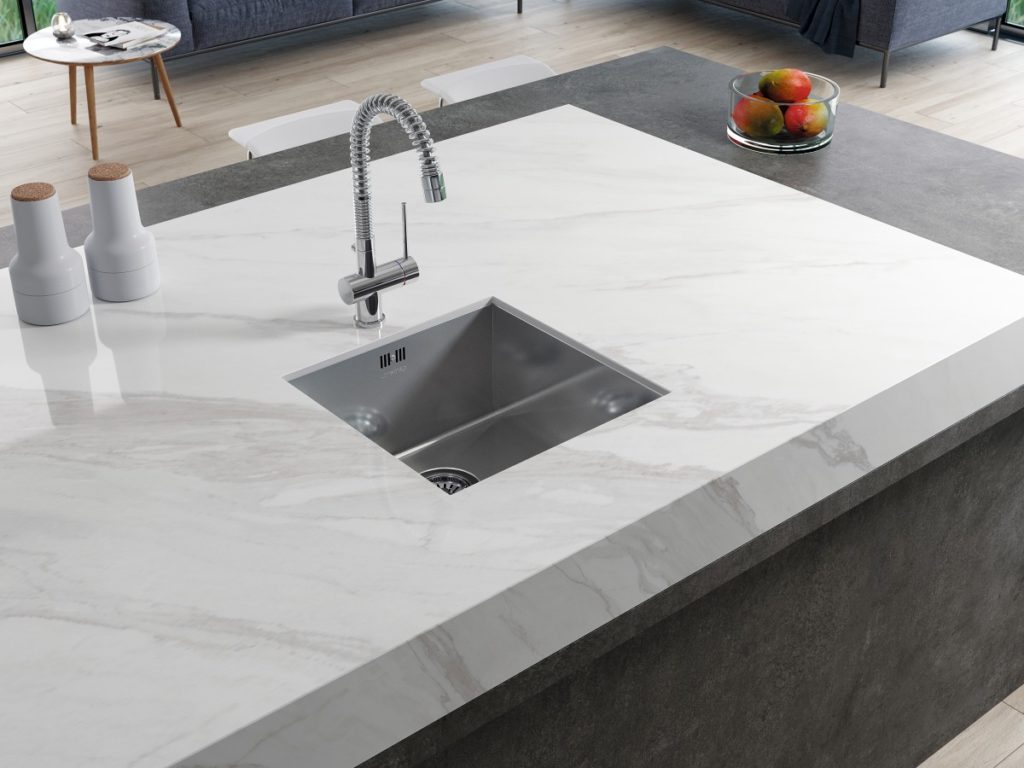 The timeless, elegant lines of the tap, along with the straight cut of the surrounds, is a classic look that never fails. Combining this with fully black or whitecountertops achieves a striking contrast and sensational result.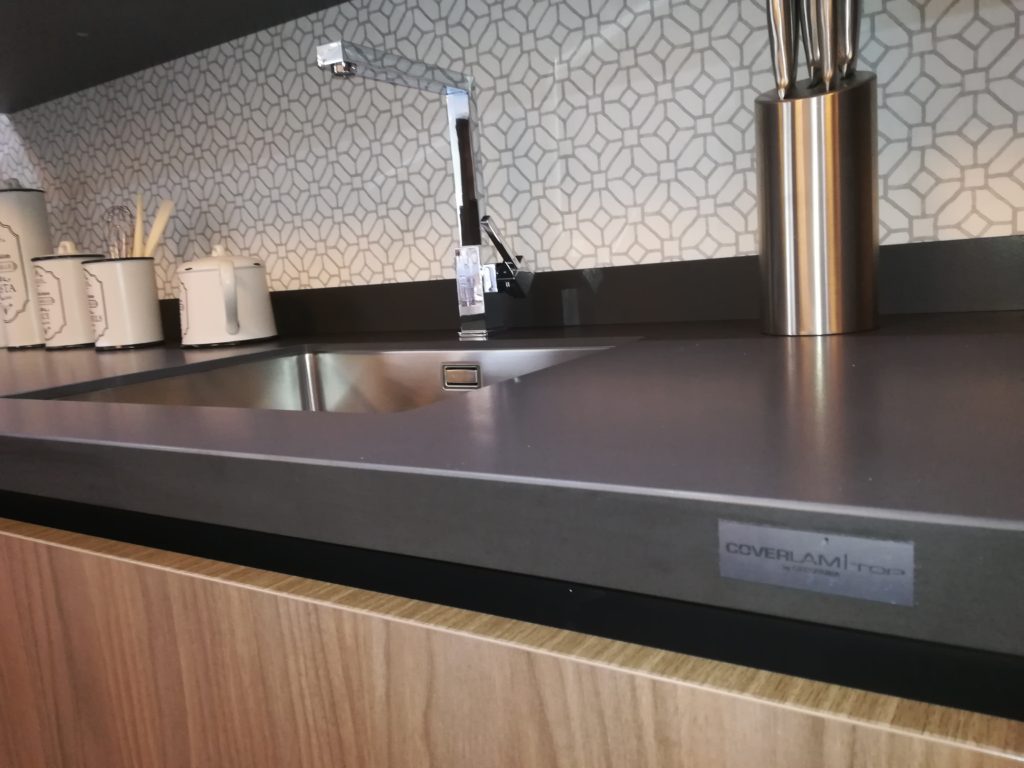 New taps and straight-edged stainless steel sinks are a safe bet if you're going for a simple but modern change.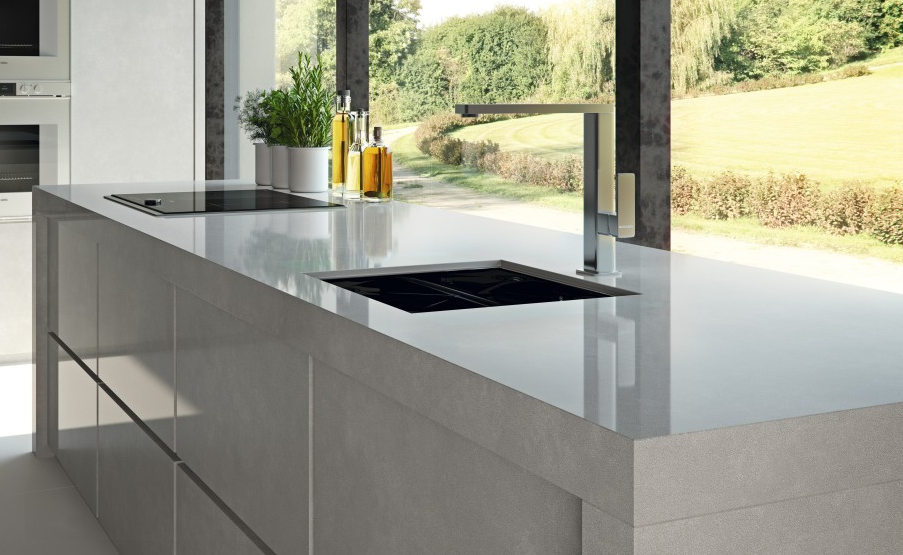 Using Lighting To Define Areas, A Key To Kitchen Design.
Whether you have a large room or a small space, a modest change in lighting can give the kitchen a whole new feel. The key lies in where to place the light sources, so that they differentiate areas and provide extra lighting to each workspace.
One of the most elegant, contemporary options interior designers use to light the kitchen is a hanging lamp. In addition to its great aesthetic value, this type of lamp is also hugely functional as it provides lighting directly over the workspace.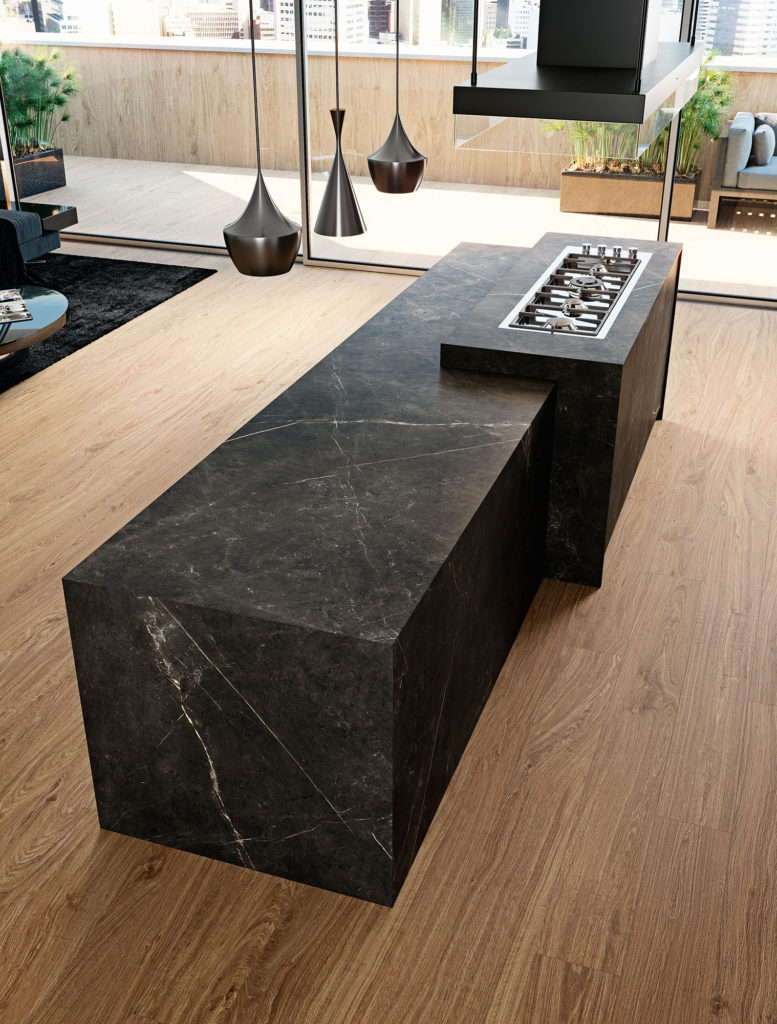 Ideal for large kitchens, it is important to get the right distance between the ceiling and the work surface—somewhere around 150 cm—to ensure they fulfil their aesthetic and functional purpose. There is no specific number you should hang; as a guideline, two or three lamps are usually enough to light the selected area.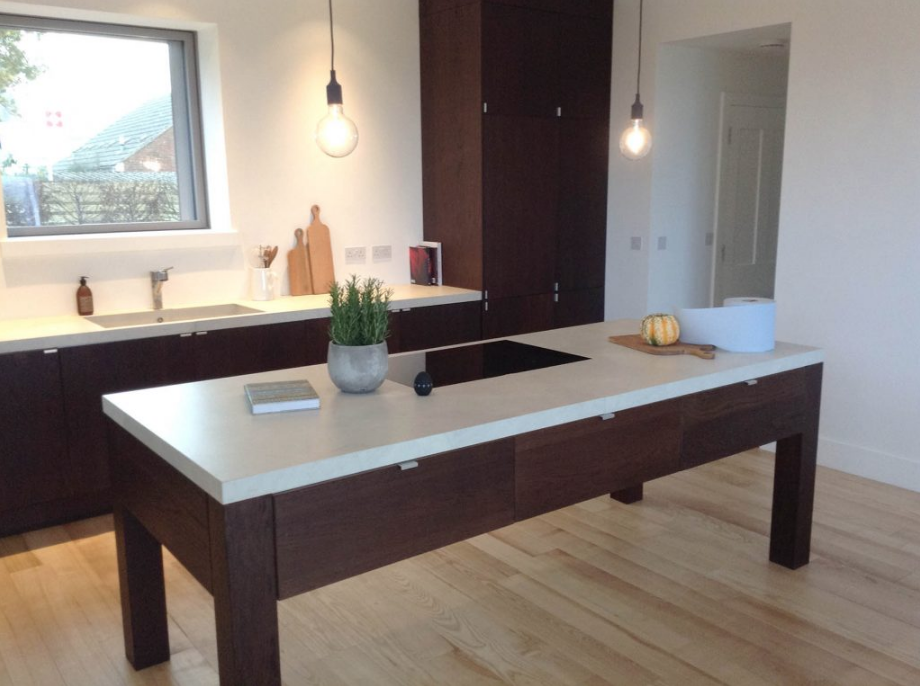 In smaller kitchens, lights under the upper cabinets are an excellent way to provide direct lighting and decorate at the same time. If you want to avoid installations or renovations, we recommend using practical, multipurpose LED strips. This is a discreet and efficient type of lighting that is highly versatile thanks to its easy, convenient installation.
Designing a functional, beautiful kitchen to suit the needs of the family and make them feel comfortable is a little easier if we follow the above advice.
We here at the Grespania Group firmly believe that the kitchen should be a space for enjoyment and relaxation, a place where we can open the doors to our family and friends, and share special moments in the privacy of our home. That's why we constantly strive to carefully study the needs arising in a space like this and to create high-quality, well-designed resistant materials.
If you would like to consult us about your next project, please don't hesitate to contact us.