Being able to enjoy the outdoors in your own home is a pleasure to be cherished. Find out how to turn your terrace into a charming yet functional year-round space with these décor ideas
We here at Grespania would like to share with you the keys to endowing your terrace with the charm and technical qualities it warrants, so that you can enjoy this space all year round.
How to Decorate Charming Terraces
Now the good weather is here, it's time to start enjoying your outdoor spaces. Accordingly, renovating or decorating terraces is one of the most common home makeovers carried out around this time of year. To renovate this area of the house and make it a comfortable, welcoming space 365 days a year, there are four key tips to bear in mind: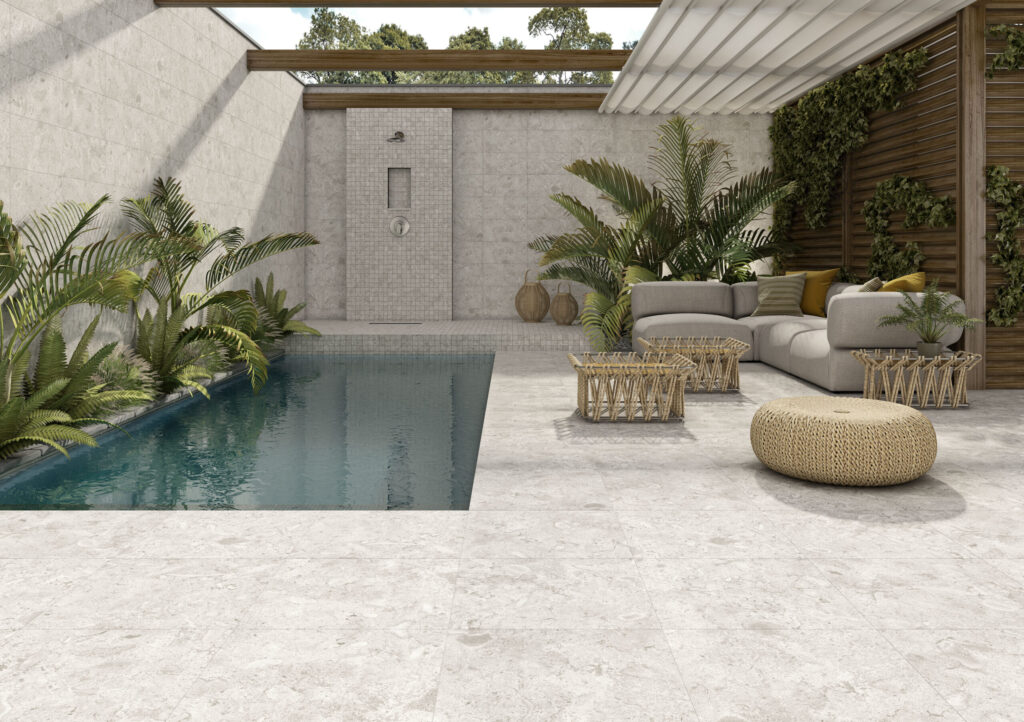 First of all, define the main function intended for the terrace; for example, whether it is going to be used as a relaxation area, a second dining room or whether it is going to have more of a decorative function.
Second, take the size, orientation and specific qualities of this outdoor area into account, in order to make the most of them.
Of course, it is very important to choose materials — both for furniture and for surfaces — that are resistant to changes in the climate and will weather well, to ensure they remain in good condition and unchanged over time.
Lastly, whenever possible, you should opt for non-slip outdoor floor tiles as they will prevent avoidable slips or falls, thus helping to ensure your safety.
Change up your terrace in the shortest time possible
Thanks to Coverlam, you can give your terrace a makeover without having to embark on a major overhaul. It is so thin it can be installed on top of existing surfaces, thus avoiding the complications and time involved in a renovation project.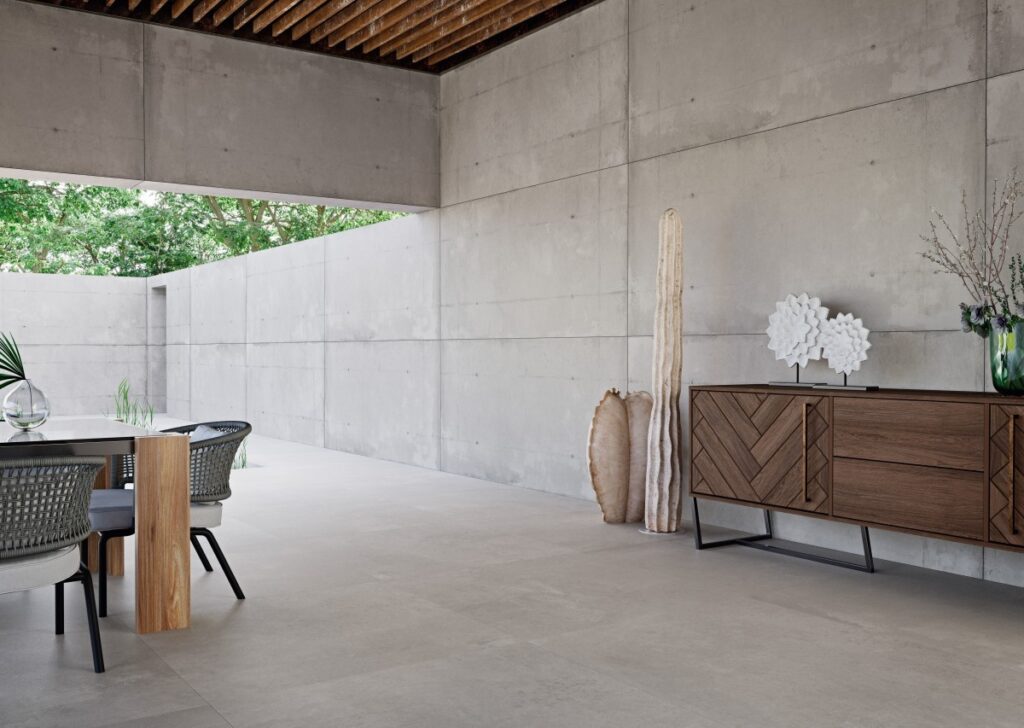 This we know for sure: as soon as temperatures start to rise, we are irresistibly attracted to the outdoors. And if you want to update the look of your terrace but still be able to enjoy it as soon as possible, we have good news: you don't need to do major renovations in order to turn your terrace into a private paradise. Ultrathin Coverlam products (between 3.5mm and 5.6mm thick) allow you to radically change the surfaces without having to do demolition work, because they can be laid directly on top of existing surfaces. At the same time, this considerably cuts down installation time, which will allow you to enjoy your charming terrace far sooner. And remember that Coverlam tiles are available in a wide variety of designs, meaning they can be easily suited to your particular style.
20MM for Charming Terraces and Gardens
The choice of a good material for paving in terraces and gardens is of vital importance, ensuring outdoor spaces remain in perfect condition for as long as possible and guaranteeing the safety of those who use them.
The 20MM tile is one of the main décor trends for charming terraces and gardens: ultra-resistant, durable and with designs that emulate elements of nature; it is the perfect option for creating a new style in your garden or terrace.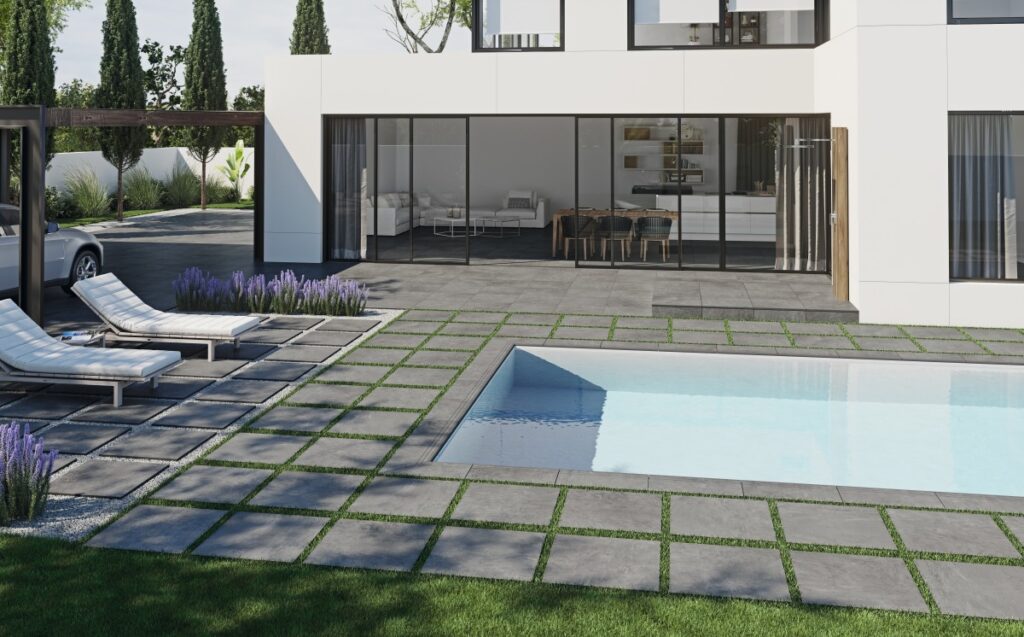 Grespania's 20MM thick porcelain tile provides all the essential technical features to allow you to enjoy your outdoor areas in the greatest possible comfort. In addition, it is available in a wide variety of designs and finishes, which, together with the various options for installation, means it can be incorporated into all types of spaces and decorative styles.
Other Trends: Wood for Charming Terraces
The natural style brings a generous dose of warmth to the décor of a room, and the same is true for terraces. Indeed, in recent years it has become one of the most popular trends when it comes to customizing this area of the house.
Wood-look porcelain has become established as one of the preferred aesthetics in today's interior design projects; it is now also used to tile outdoor spaces, creating charming terraces visually connected to the indoor spaces through the flooring.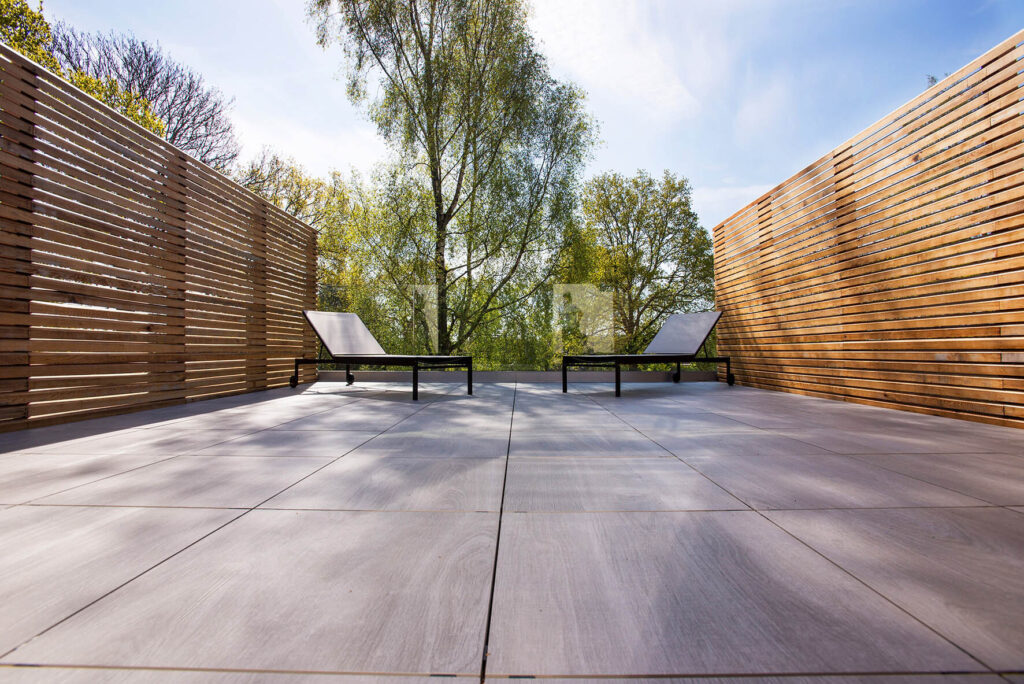 The use of wood-look porcelain floors offers you all the advantages of a material as resistant, durable and easy to clean as porcelain (three essential requirements outdoors), while at the same time allowing you to enjoy the warmth and naturalness of an aesthetic as beautiful as wood. This symbiosis is perfect for cosy terraces, creating a unified ensemble with natural decoration and plants. In addition, Grespania's wood-look porcelain can be used both indoors and outdoors, helping to connect the two areas as one.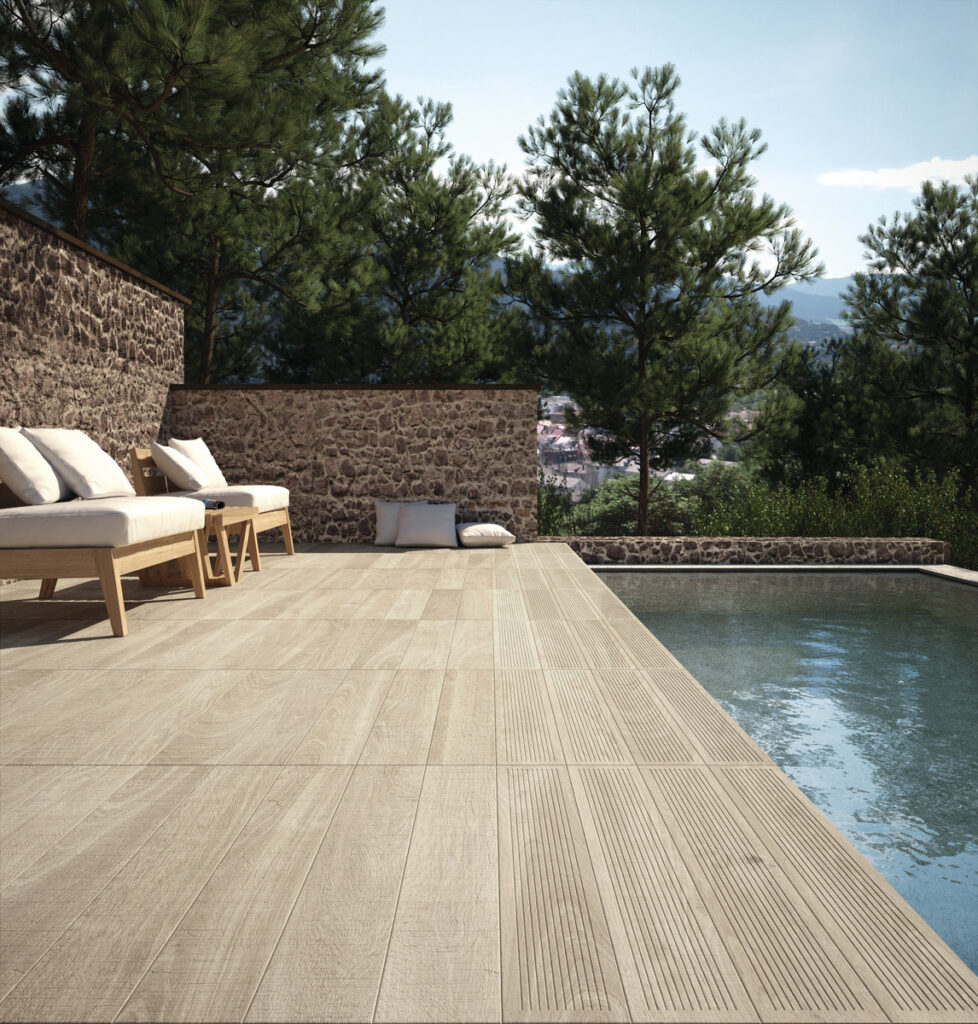 Discover all our ceramic solutions for outdoor areas and start to enjoy the terrace you've been dreaming of