Thanks to their versatility and wide range of designs and finishes, ceramic floor tiles are a great choice if you want to follow the latest trends in interior design.
It can be difficult to choose the right flooring for each room, and you may have doubts when faced with the wide range of possibilities on offer for your design projects. The key in these cases is to have a good understanding of the available options and which styles they go best with.
In this blog post, we analyse six contemporary interior design styles, and suggest the most suitable ceramic floor tiles according to the style that best fits with each project.
NORDIC
Emerging from the Scandinavian countries, the Nordic style is still a must in home décor. Simple, functional and comfortable; the spaces created in line with this trend are mainly based on the use of natural materials such as wood.
This is the right style if what you're looking to do is enhance the natural light in your rooms and create a welcoming atmosphere.
The latest new products in porcelain wood-look flooring are an excellent choice for creating a Nordic feel, especially if you opt for light, naturally-inspired shades, while still enjoying the strength and durability of ceramic. A particularly attractive option is the Sajonia collection, one of the latest new products added to our collection of wood-look porcelain tiles. This new series endows spaces with the warmth, luminosity and naturalness you need to create the purest Nordic style: a comfortably, cosy atmosphere that welcomes you in.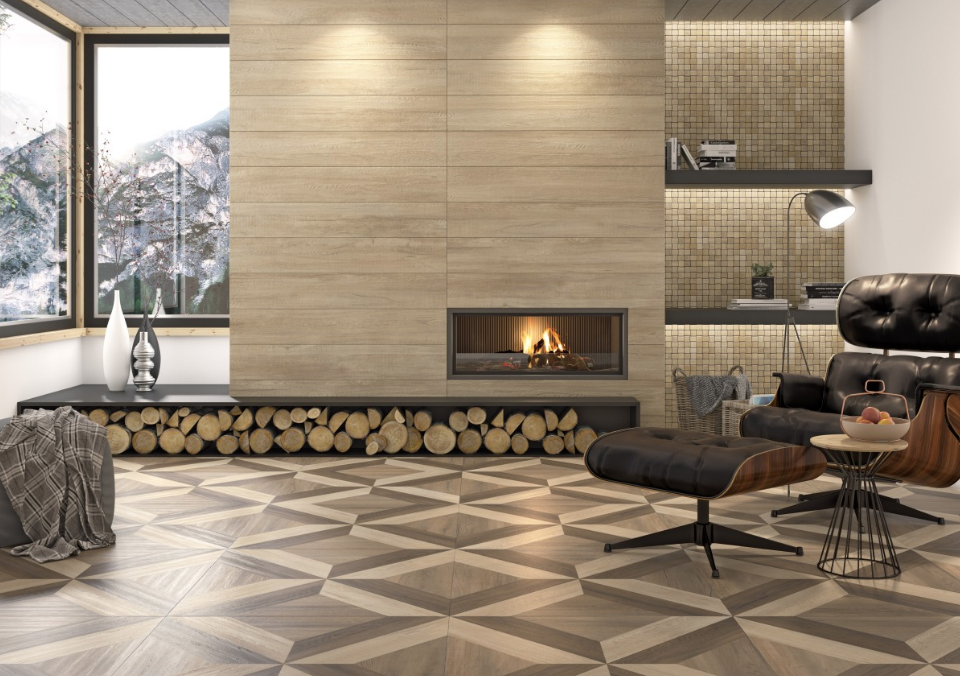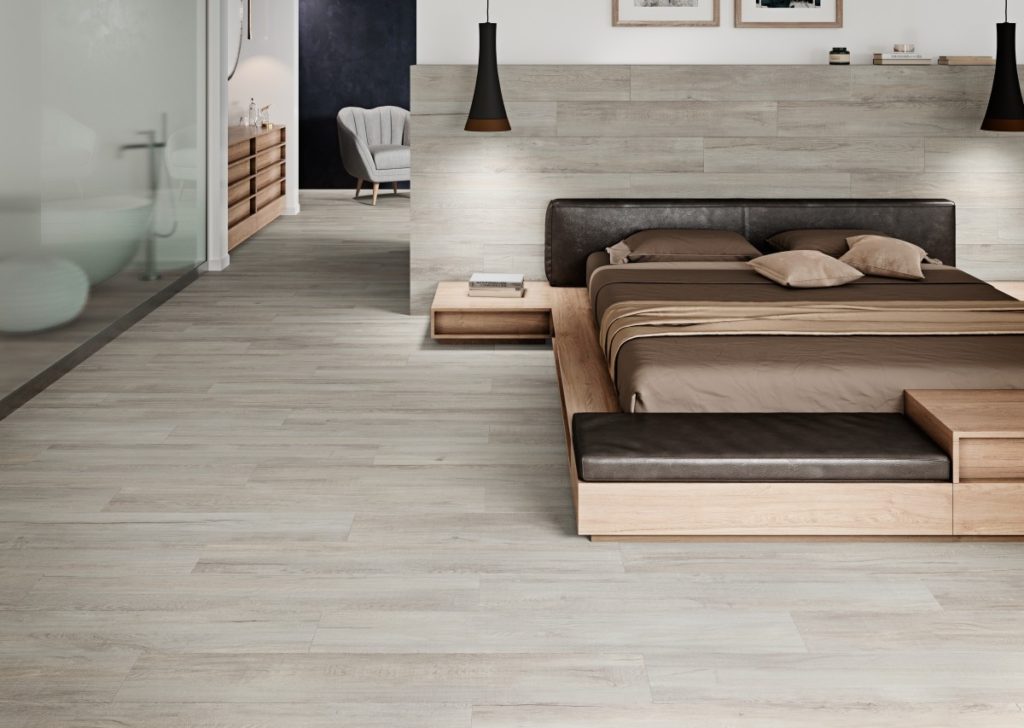 In the same vein, but with a more modern, up-to-date edge, is the Sherwood series. This porcelain tile is inspired by the beauty of natural, untreated wood; ideal for creating cosy, relaxed rooms. Each of the pieces in this series has been carefully designed to give it a specific colour variation, achieving an incredibly realistic result.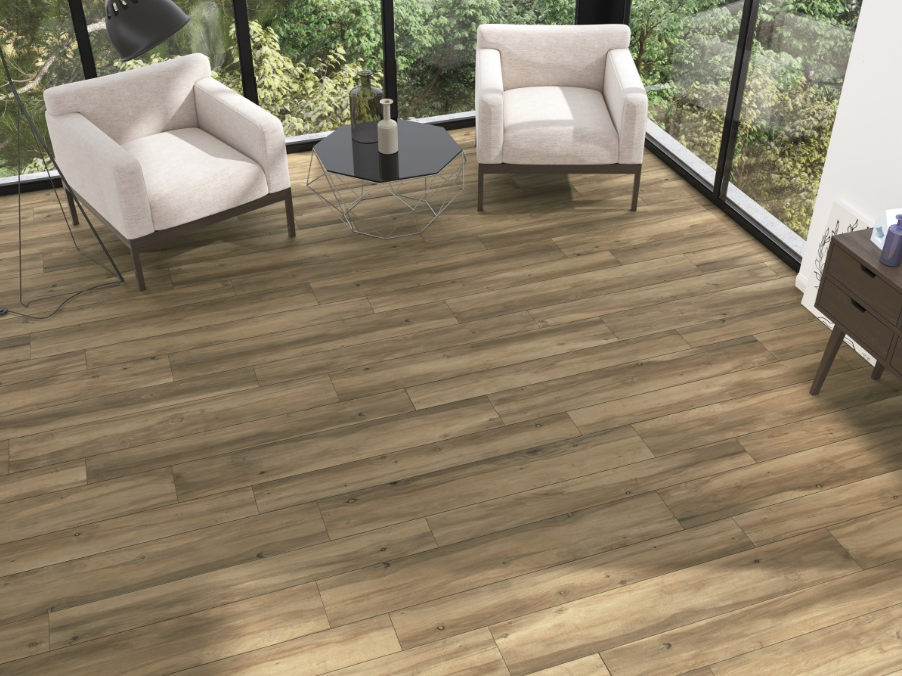 RUSTIC VINTAGE
The vintage trend continues to be a key look in interior design year after year.
This rural-inspired style incorporates the traditional aesthetic of rustic materials—predominantly in beige or earthy tones—into the most current designs. If you opt for this style, the Rioja and Katmandu collections provide the perfect fit. The first of these offers a wide range of colours to decorate anything from the most industrial spaces to the most romantic environments.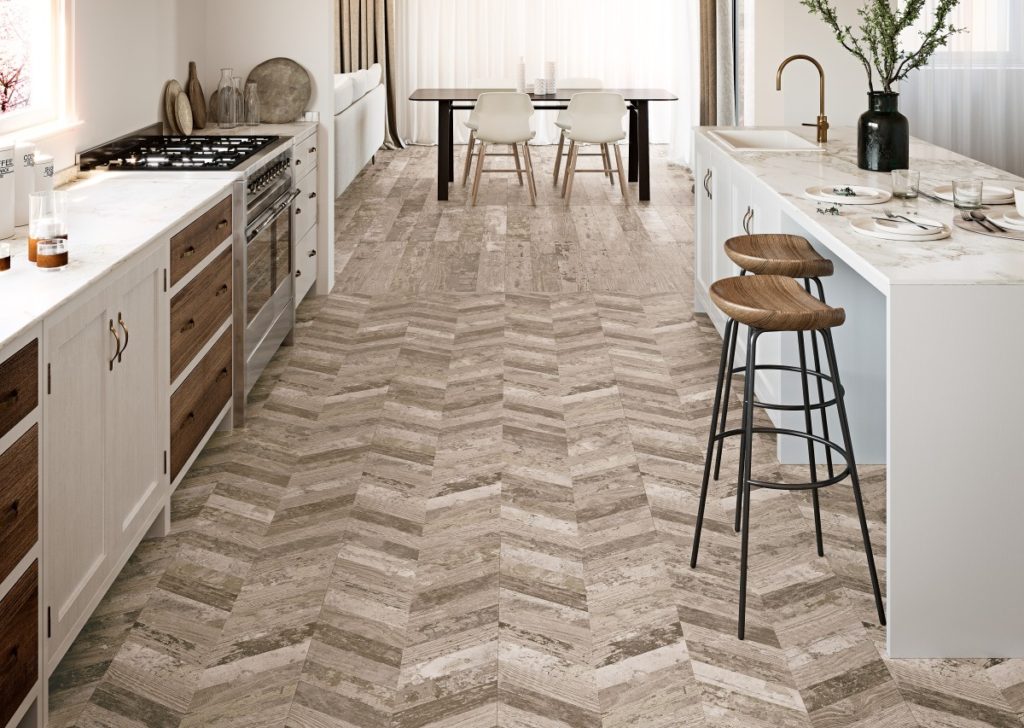 The Katmandu series, on the other hand, is inspired by natural elements such as earth or stone, harmoniously merging retro with rustic.
INDUSTRIAL
With a design based on untreated materials such as concrete, metal or leather, industrial-inspired spaces can also shine with the right ceramic floor tiles.
This modern, contemporary style is always an essential feature of designers' and architects' portfolios.
The design possibilities for this type of room are endless: go for high ceilings, play with the contrasts between the light and dark tones of walls and floors, add iconic pieces like Tolix chairs, or get a touch of character with Edison bulbs.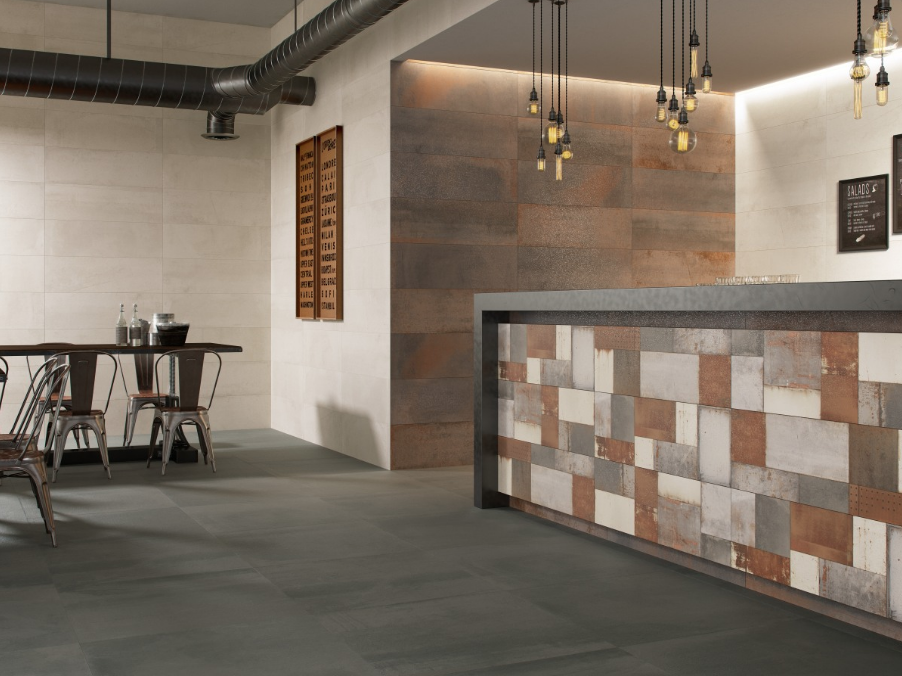 A great choice for this type of style is the Vulcano series, a collection inspired by the different shades of untreated metal sheets. Each finish, colour and format in this collection help create timeless rooms. In addition, thanks to the decorative pieces available in the collection, you can add a touch of character to your project.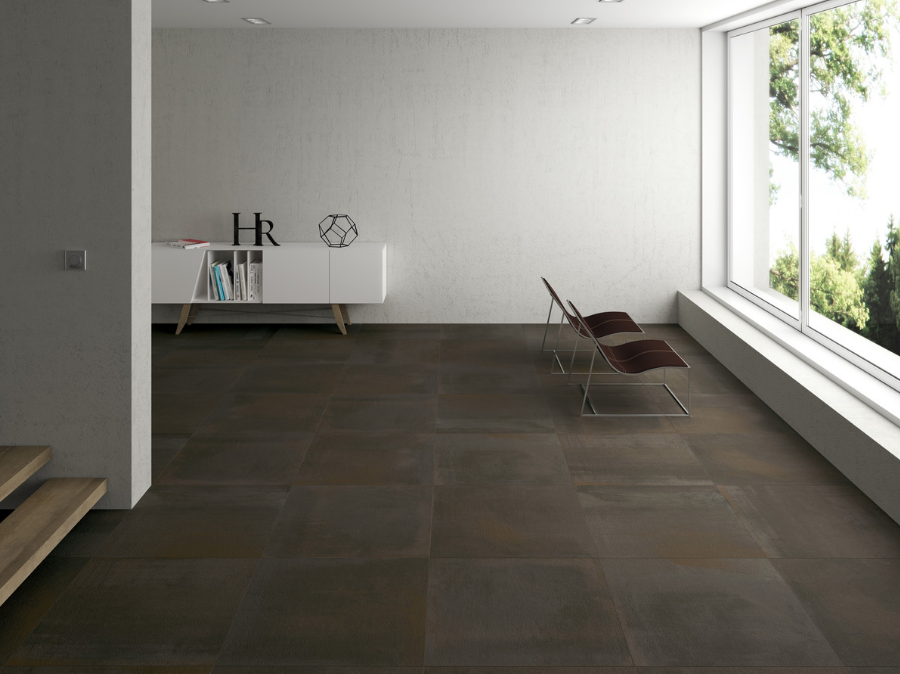 In addition, the Habana series combines the beauty of metal with the texture of cement. This line of porcelain is perfect for countless types of industrial design projects: an urban loft, a modern office, a cosmopolitan house or apartment...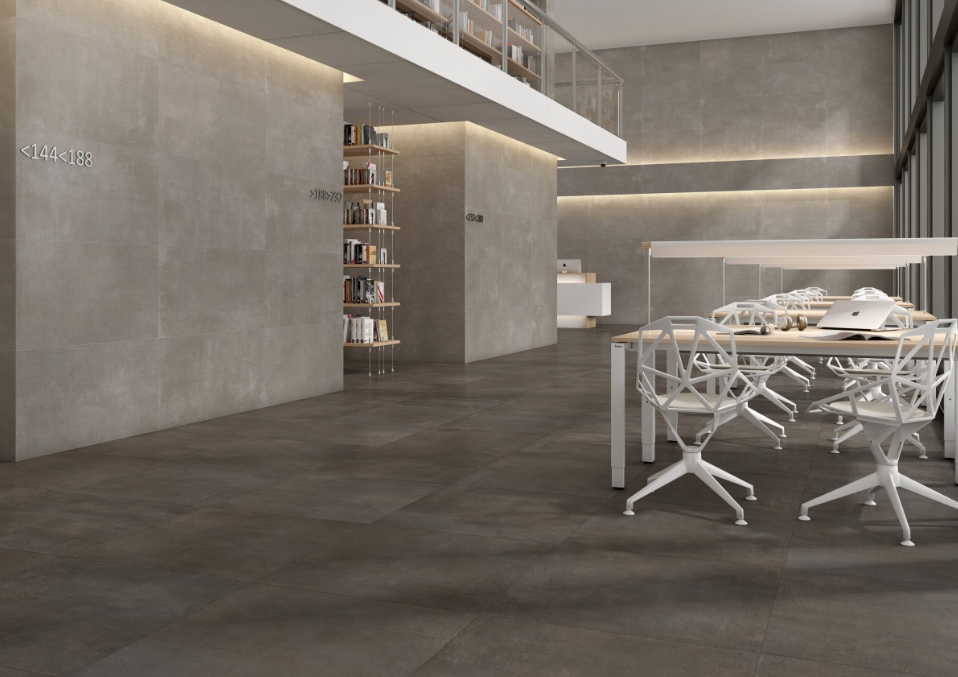 Copper takes centre stage in the Sidney series, where its aged gloss effect and metallic finish really stand out. This collection is perfect for bringing the vigour and charisma of this style to any corner of your home.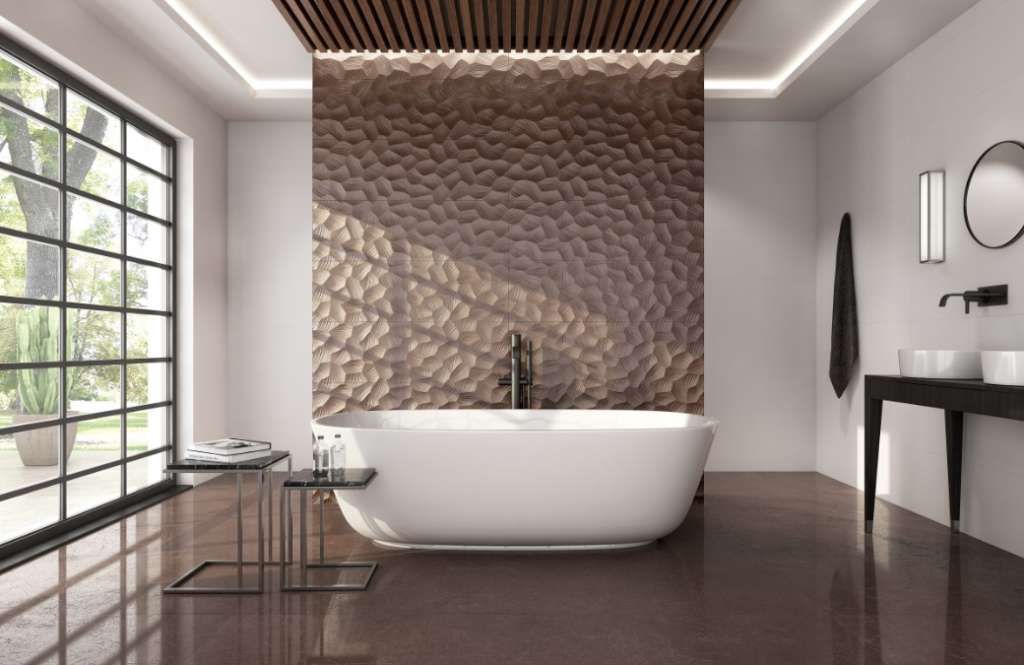 UPDATED CLASSIC
The classic look never goes out of style, especially all those great designs that are revived year after year to adapt to the most current trends.
Elegant, luxurious and sophisticated: if you want to choose the right ceramic floor tile in an environment featuring this kind of aesthetic, you'll need collections inspired by the most exclusive marbles.
The latest trends feature geometric patterns and metallic touches in gold, silver or copper. The Marmorea collection offers the elegance and sophistication you need to incorporate this style into your home.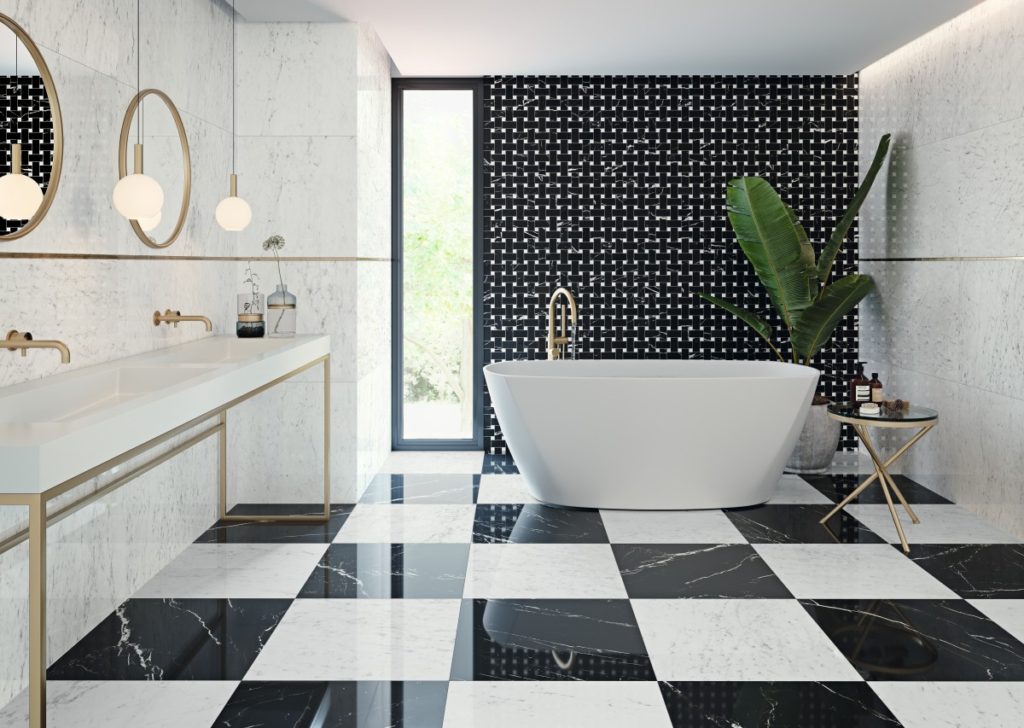 Another wonderful collection that offers the key to creating an updated classic style is Palace. This is a series with a high gloss, mirror-like finish that adds different nuances depending on the classical look you're going for. With the Palace Palisandro series you're sure to achieve an understated style, while with Palace Mercure you'll fill the room with luminosity; moreover, by using the series' decorative pieces you can create modern geometric effects.
One of the latest additions to Grespania's marble-effect line is Tívoli, a series perfectly suited to current trends that are based on a classic style but maintain a modern aesthetic. The range of shades available—white, pearl, beige and walnut—as well as its unique graphic designs, allow you to create a wide variety of elegant, charismatic looks.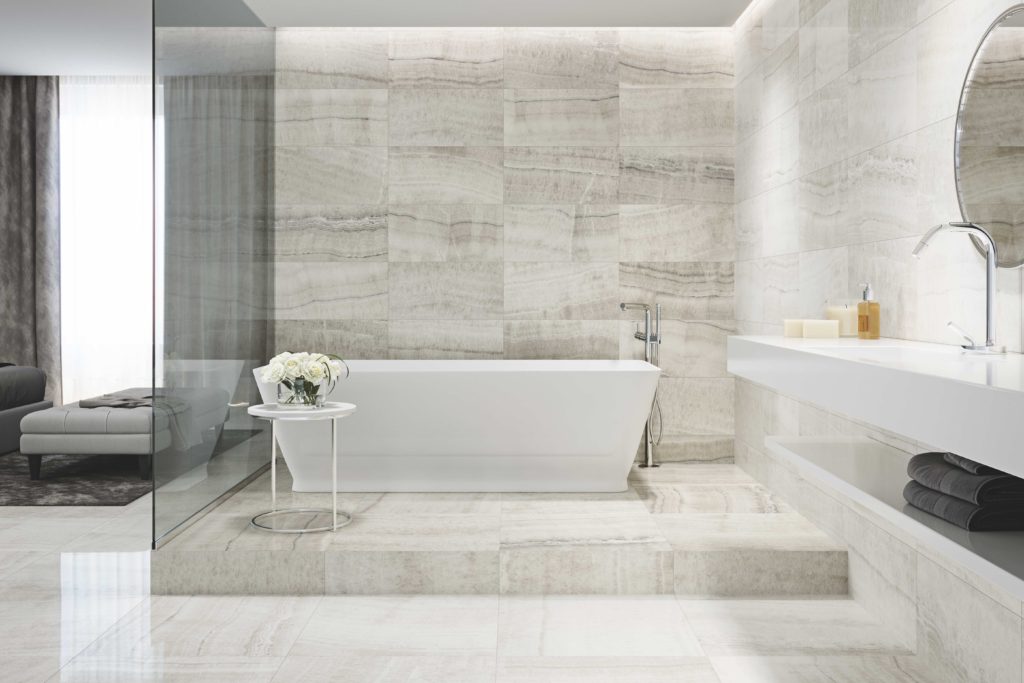 BOHO CHIC
The Boho Chic style can be achieved with ceramic flooring by choosing the right collection and deciding where it fits best within the desired design.
This trend inspires eclectic spaces, where natural materials—such as hemp, wood or rattan—are the real stars of the show, while ethnic or vintage pieces play an essential part.
Thanks to the natural force of Lavica, we have a material that is sure to shine when we combine it with pure Boho-style furniture. Playing with its three types of natural finishes and the countless possibilities offered by its five formats, we can endow spaces with a great sense of versatility and charm.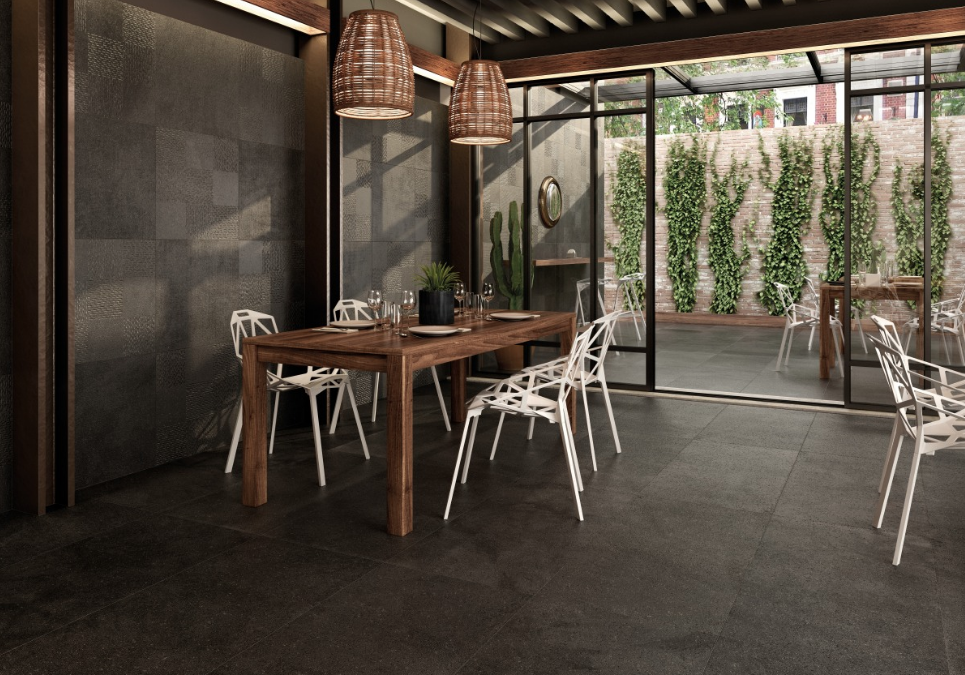 The strong personality of the new Niza series helps us achieve this kind of aesthetic in the rooms of our home. Its characteristic stone effect and light white veining perfectly combine with the decorative elements typical of boho chic. The only limits are the imagination, creativity and freedom of the design.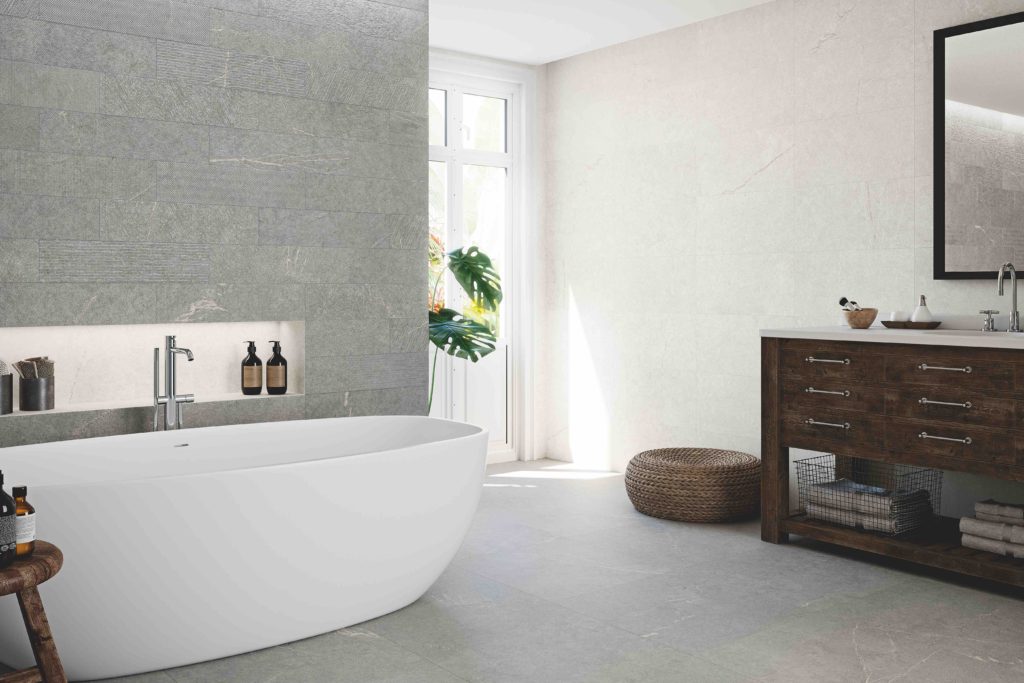 MINIMALIST
If you're aiming for a minimalist style, there are several interesting options that will help you design simple, airy rooms; incorporating natural light is key to creating ultra-modern, functional spaces.
Decorative simplicity is the key to this trend, where the go-to materials—cement and stone—can help create interiors full of elegance and serenity.
With the Volga collection, one of the major new additions to our catalogue, you can create exceptional spaces while ensuring visual continuity between flooring and walls, and without losing any of the aesthetic value achieved through clean, modern lines.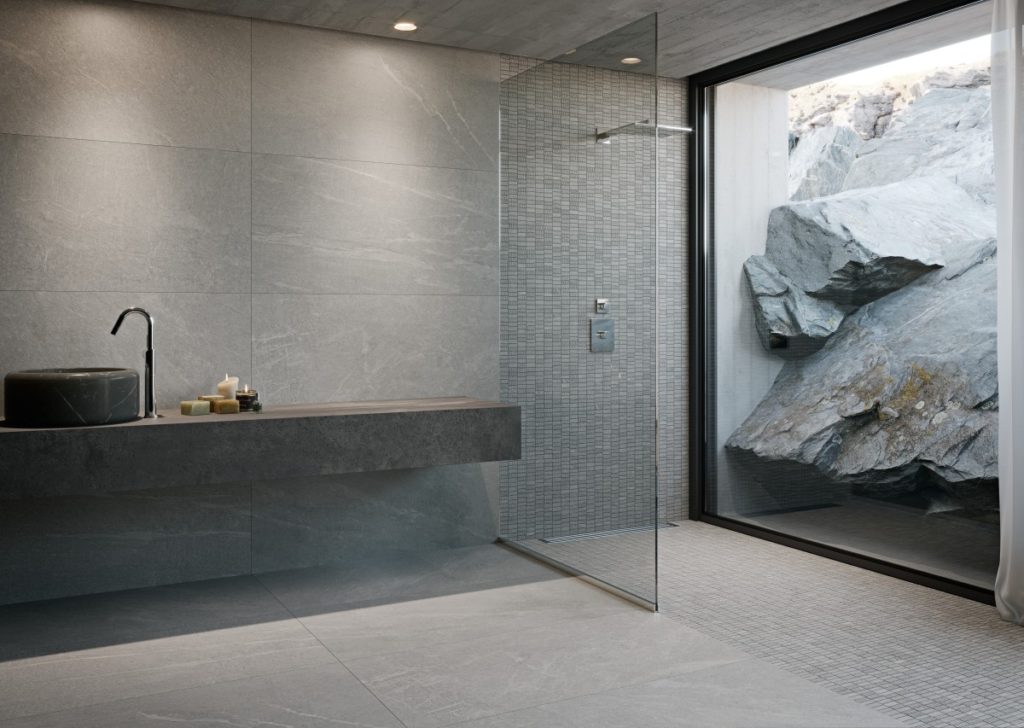 The XXL formats are a huge help when it comes to creating a minimalist style. Innovative, contemporary Coverlam Moma is ideal for modern but functional spaces. Available in 5.6 mm thickness and a maximum format of 1200x3600mm, this series with a cement-look finish is ideal for casual interiors, providing rooms with colour and texture without being overwhelming.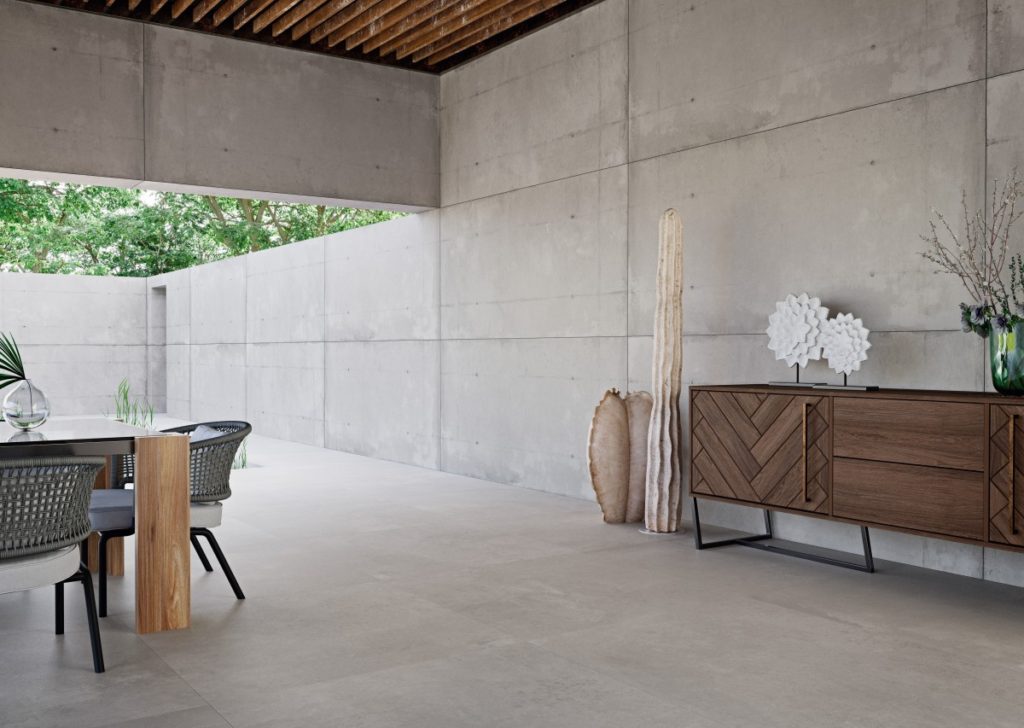 Lastly, we recommend the Montreal series. Also strongly inspired by cement, this collection helps create minimalist looks, while ensuring a connection between exterior and interior spaces. The results are spectacular when it is incorporated into rooms with views of the outdoors.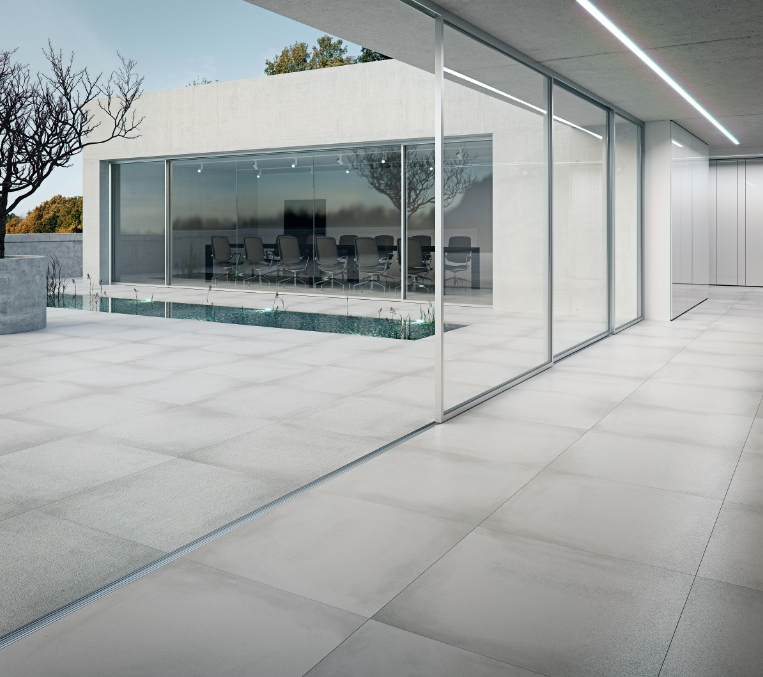 Whatever style you go for, you'll find the perfect collection for your project in the Grespania Group catalogue. Check out our website and discover all the possibilities offered by the wide range of products available.