What are we going to see in decor trends this autumn? Discover the top materials, colours and textures to mark the change of season.
Autumn is just around the corner and with it come new design options to get the house ready for the approaching season, giving it a fresh, up-to-date touch. We embrace warm materials with strong designs, restrained neutral colours, and textures that directly connect us with nature and its beauty. Are you ready to find out about all the autumn decor trends?
Wood Still Reigns Supreme in Autumn Decor Trends
Wood is one of the favourite materials of architects and interior designers, lending a much sought-after autumnal touch to a home. Either through decorative accessories, such as stools, log tables or pallets, or used for flooring in different rooms, wood is the perfect way to create a warm, natural environment.
Thanks to the high performance of wood-look porcelain, its technical and aesthetic properties stay just like new, making it a more suitable choice than the natural material
As the best alternative to the natural material, wood-look porcelain floors has emerged as the most sustainable way to incorporate this design into your home, since no trees have to be cut down to make it.
Innovation in ceramic has yielded ultra-realistic designs inspired by wood, including soft or marked patterns, and has even added to the range of naturally-available colour options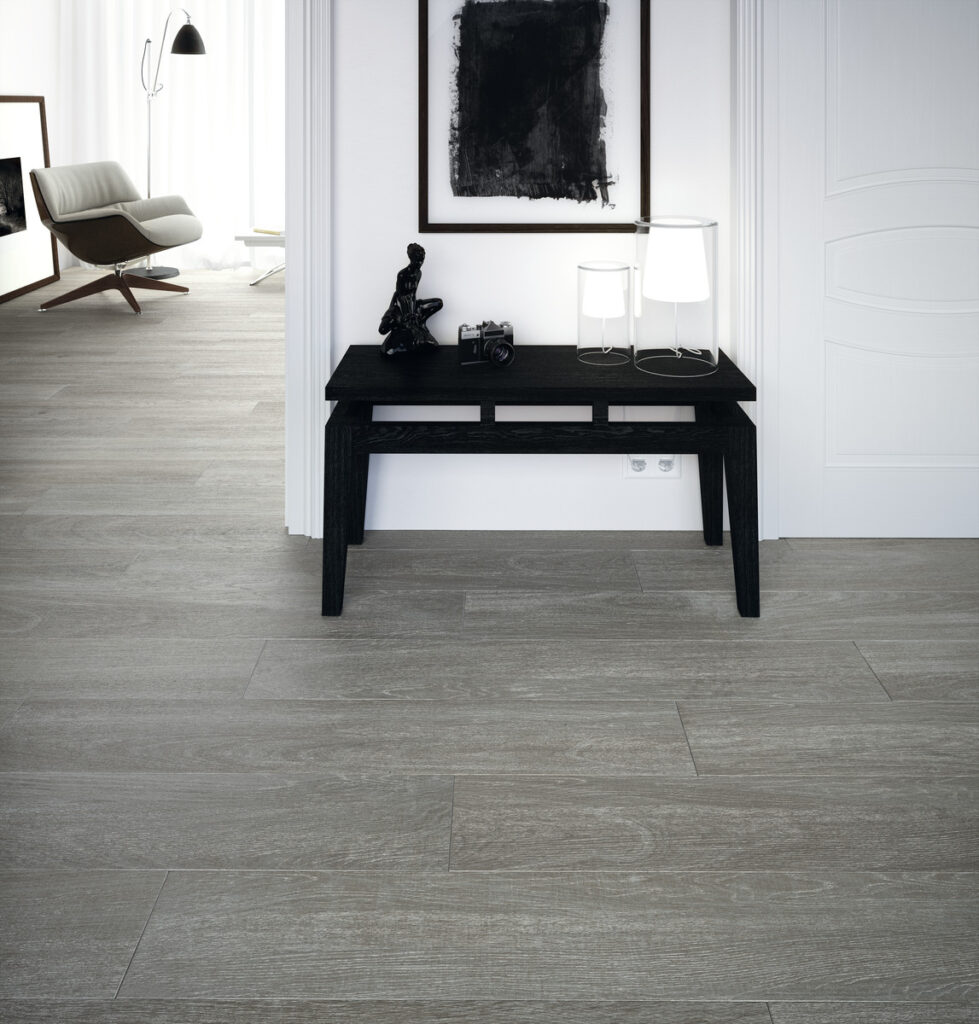 Thanks to its high resistance and durability, along with the wide variety of colours, patterns, textures and designs on offer, this material remains one of the clear favourites for this year's autumn decor trends.
Grey Makes a Big Impact
Grey is the quintessential neutral colour. Forget the idea that this colour palette is the exclusive domain of cold, minimalist, industrial styles: with the new designs, grey has become a versatile, welcoming shade.
The most groundbreaking trends for autumn opt for grey tones on floors and walls, transforming them into genuine canvases on which to get creative and tailor the decor to the season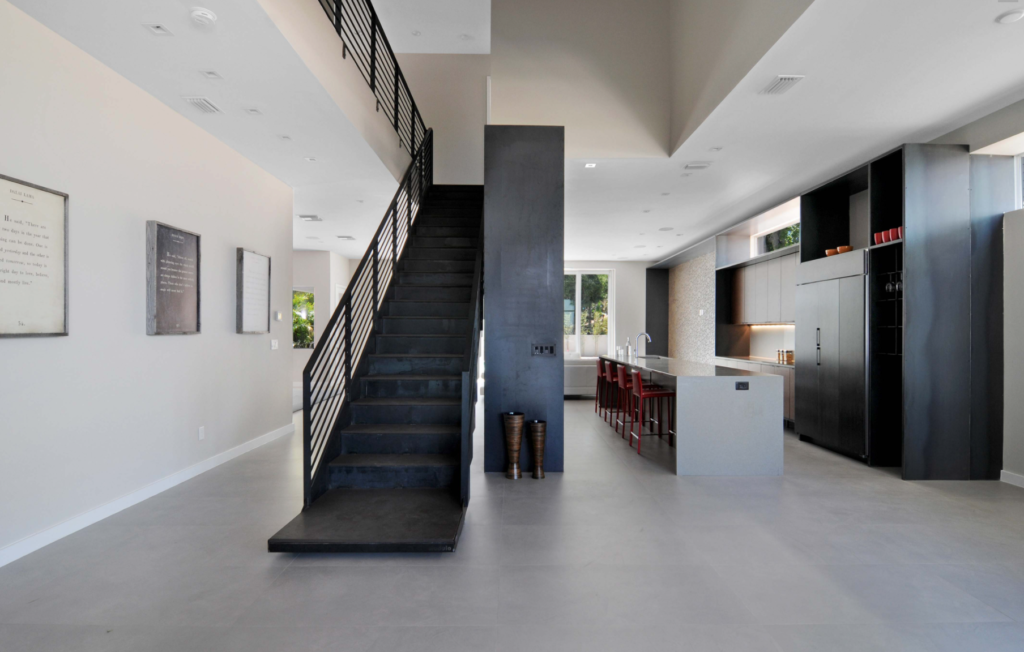 One option that is becoming popular when going for grey flooring is the large ceramic tile format. This format helps keep the number of joints to a minimum, creating visually cleaner, uniform spaces. As such, it is an ideal way to improve the aesthetic harmony of a room, an indispensable quality in warm, welcoming environments looking to follow this year's autumn decor trends
Wood, stone and even marble porcelain tiles have grey options in their large-format version, covering an infinity of styles and perfectly adapting to each person's individual tastes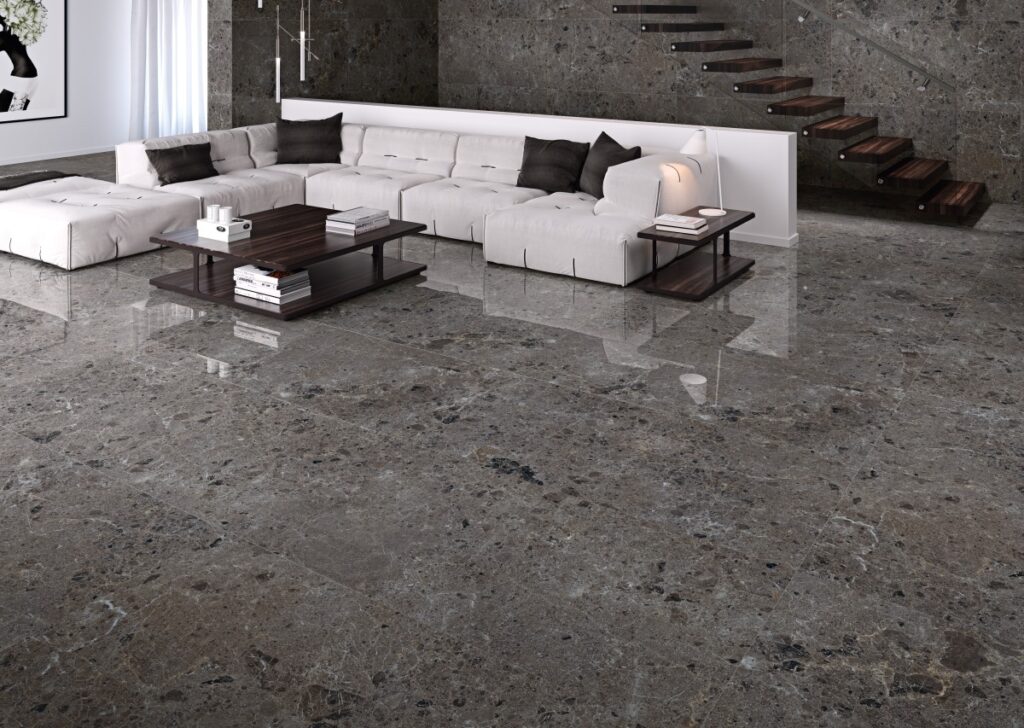 At the opposite end of the scale, is the other key trend of the year in terms of autumn decor: small format tiles. The versatility of grey combined with meticulously-created graphics enables room designs with an artisanal essence and vintage feel.
ICON perfectly merges two of the main autumn decor trends: the grey colour palette and the purest craftsmanship of the small ceramic tile format in 20x20cm and 7.5x30cm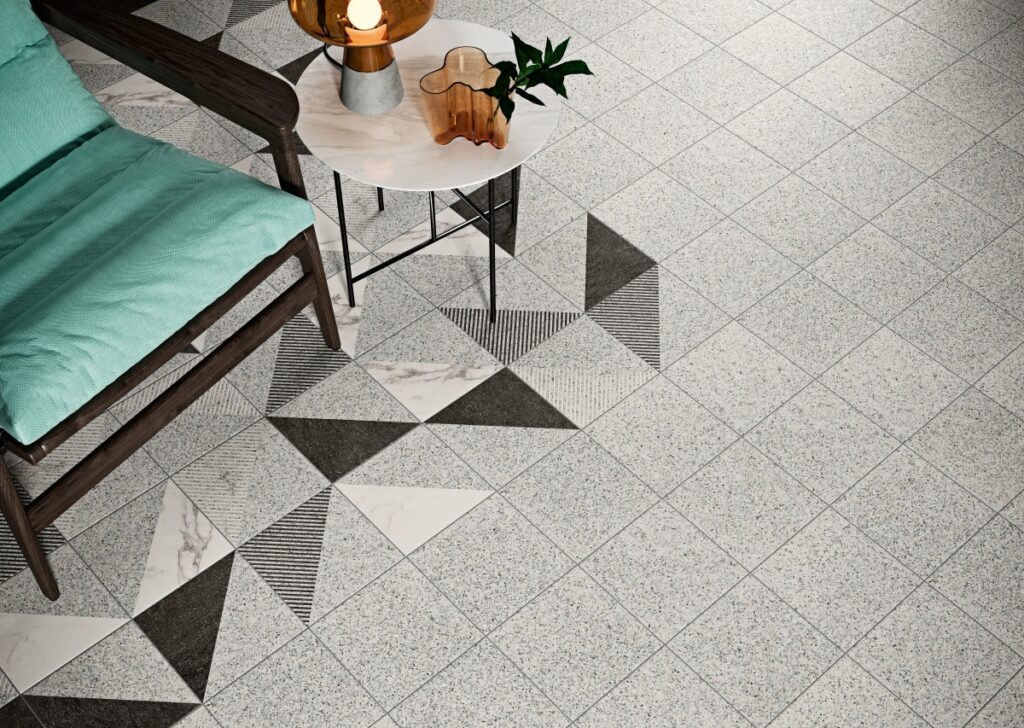 Stone Texture, the Fashionable Choice
Serene, nature-inspired room designs and home decor are becoming increasingly popular. This latent trend received a real boost during last year's lockdown, especially with the rise in home renovations.
The latest designs reflect the needs arising during the pandemic, with the new stone-inspired ceramic collections being the best option when it comes to the search for the relaxed, natural-looking environments that feature in this year's autumn decor trends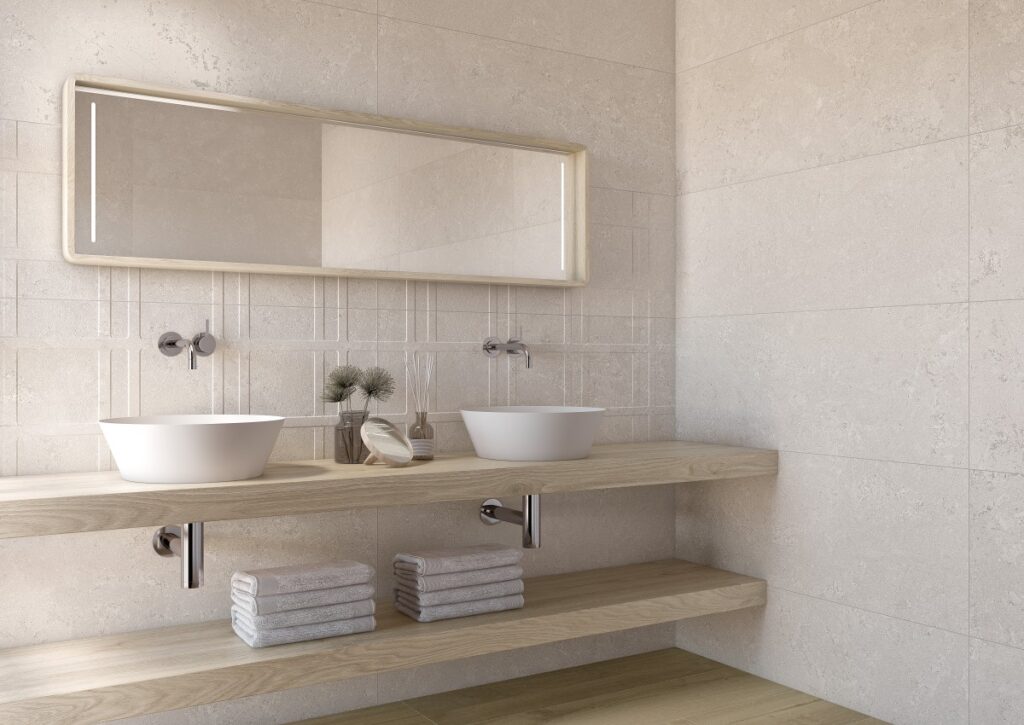 One of the stand out rooms in this trend is the bathroom, and ceramic is the most suitable material for renovating this space. There is a wide variety of stone-look decorative options offering technical qualities such as moisture resistance, low porosity, high durability and resistance to disinfectants and cleaning products, in both floor and wall tiles.
Autumn decor trends are loaded with designs inspired by natural stone, the textures of which help create authentic sensory atmospheres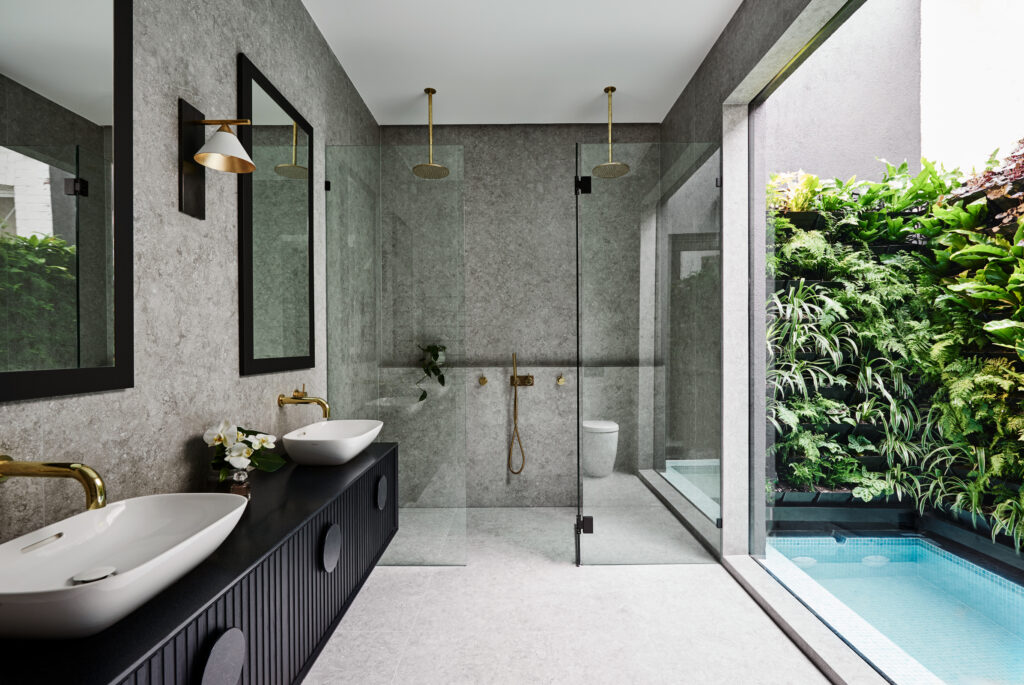 Visit our catalogue to discover all the options you can use to incorporate autumn decor trends into your home