Discover all the ceramic trends set to shape next year's interior design projects and bring style to every corner of your home
Always at the forefront of design, Grespania presents a comprehensive set of new collections that can meet today's construction needs while offering meticulously crafted and well-thought-out aesthetics. After ceaseless research work by our Design Department, which is always on the lookout for inspiration and new styles to develop, we list here the ceramic trends for 2022, a summary of everything set to emerge next year in the world of renovations and interior design.
7 Ceramic Trends for 2022 by Grespania
Current Ceramic Trends: Large-Format Ceramics Secure their Place
The most recent Cersaie exhibition provided confirmation that large-format porcelain tiles have established their hold on sector professionals. The new year brings novel designs that expand the decorative possibilities of this imposing format. Notable among them are the marble tiles, full of movement and colour, or the new metallic textures.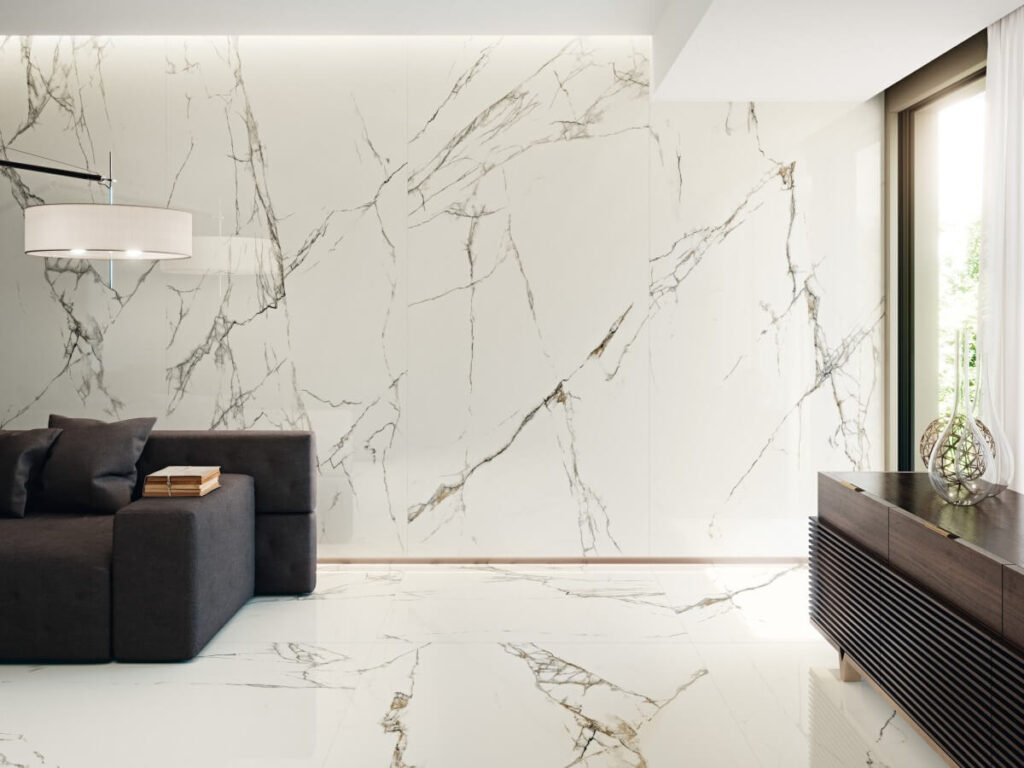 The large format, available in different Grespania and Coverlam collections, strengthens its position as an interior design essential. Undeniably spectacular, the large size ceramic tiles are also the perfect option when it comes to ensuring aesthetic continuity in designs and visually opening up rooms.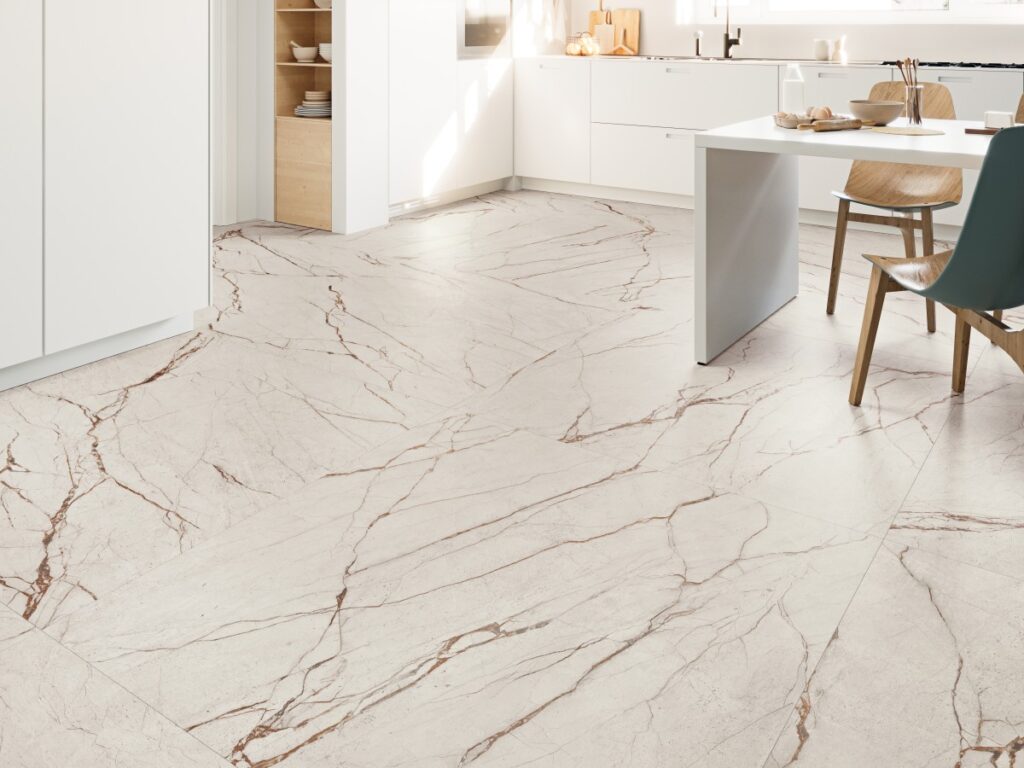 The Captivating Metallic Look is Here to Stay
One of the season's triumphs is the metallic-look collections, which stand out as one of the clear favourites among the ceramic trends for 2022.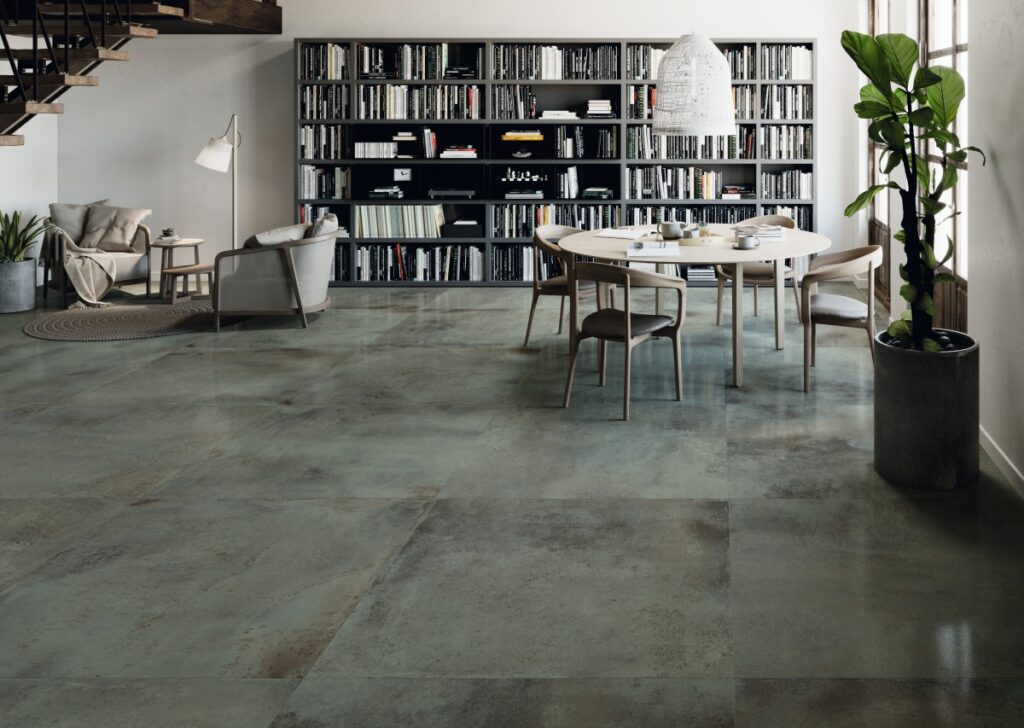 Displaying markedly spontaneous, modern designs, Grespania presents the Toledo and Coverlam Distrito series, its groundbreaking new product offerings in the metallic-look line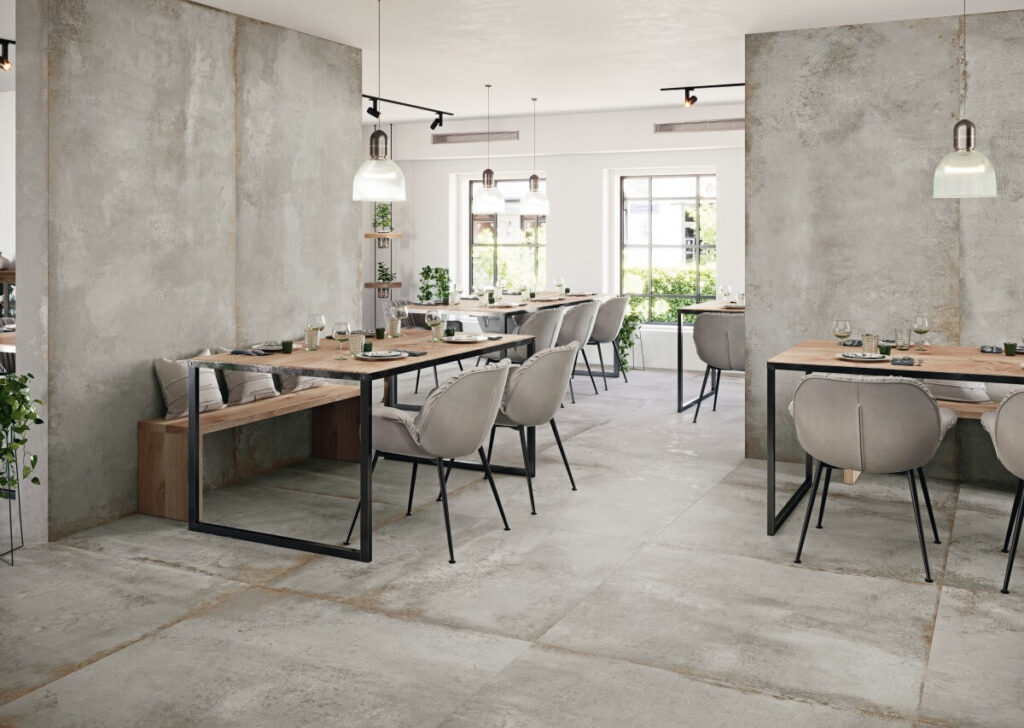 Series such as Toledo or Coverlam Distrito have become one of the preferred choices of architects and interior designers thanks to their meticulous finishes, and are sure to feature strongly in next year's most innovative projects.
The Reinvention of Marble
There has never been a season in which ceramic marble has failed to surprise with new product offerings. Constant study and the search for new concepts and inspiration means this design is once again one of the most in-demand ceramic trends for 2022.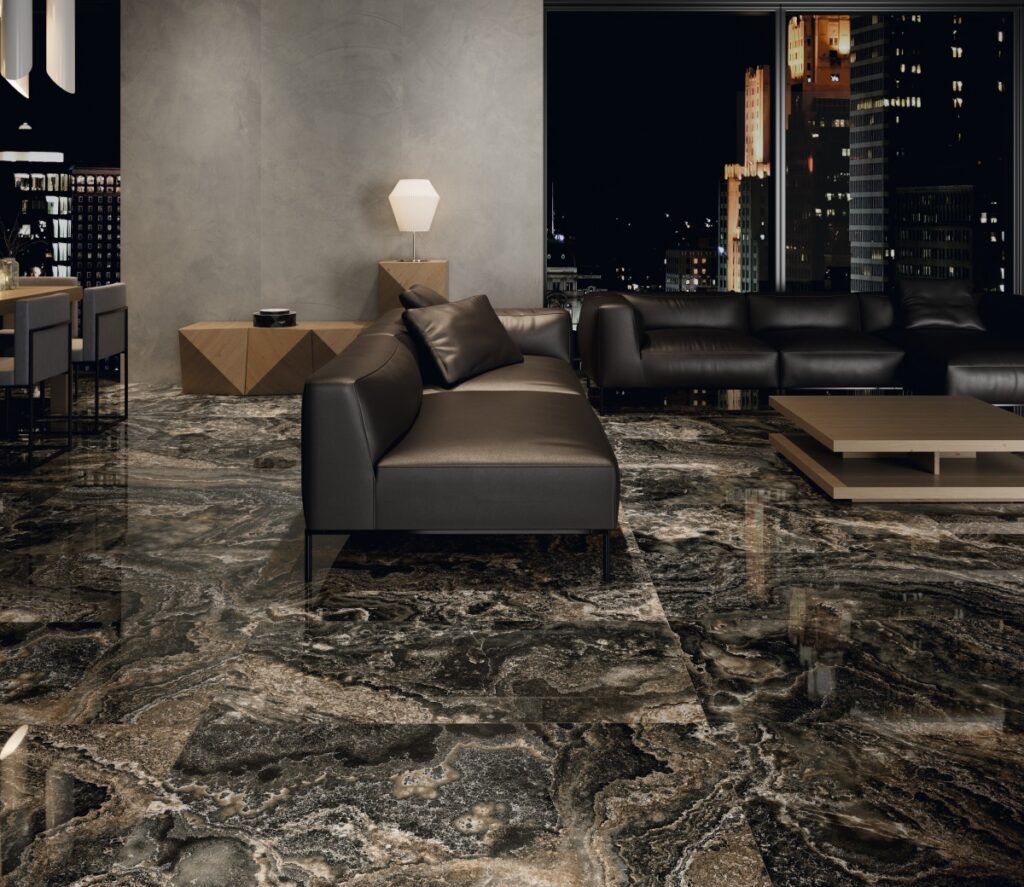 From fascinating designs full of character and movement, such as Izmir or Coverlam Palisandro, to versions of more classic marbles, such as the San Remo porcelain series, these upcoming collections are sure to define revolutionary new styles for decorating spaces.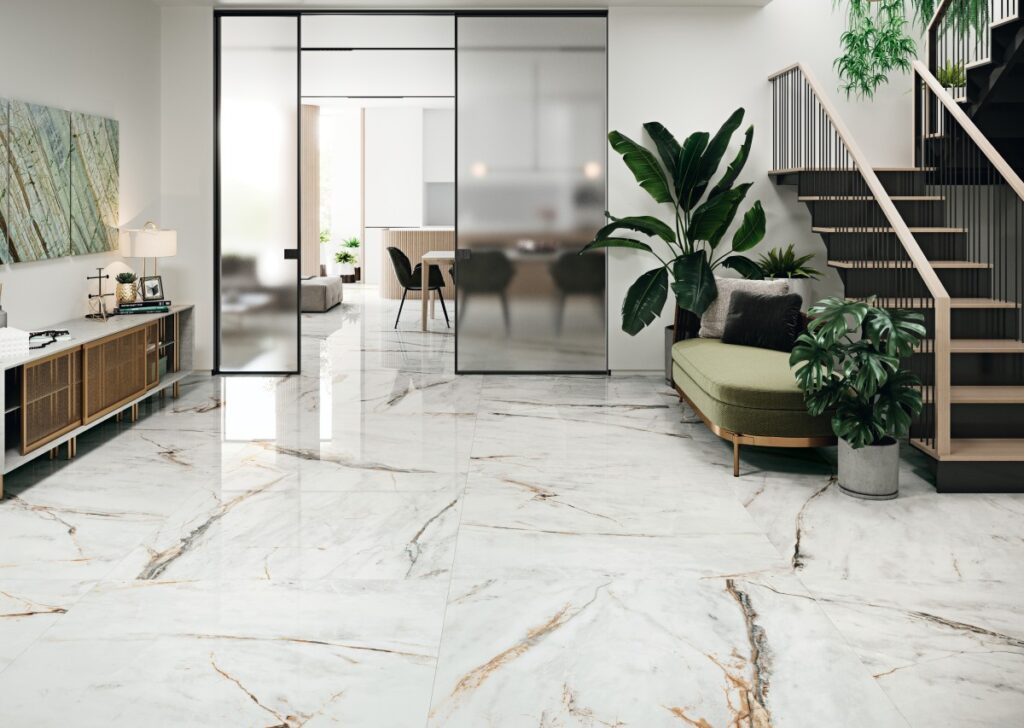 The Aesthetic Evolution of Ceramic Wall Tiles
Reliefs and textures are taking a bigger role in ceramic wall tile innovations, with restraint, elegance and neutral colours being key aesthetic characteristics of these ceramic trends for 2022.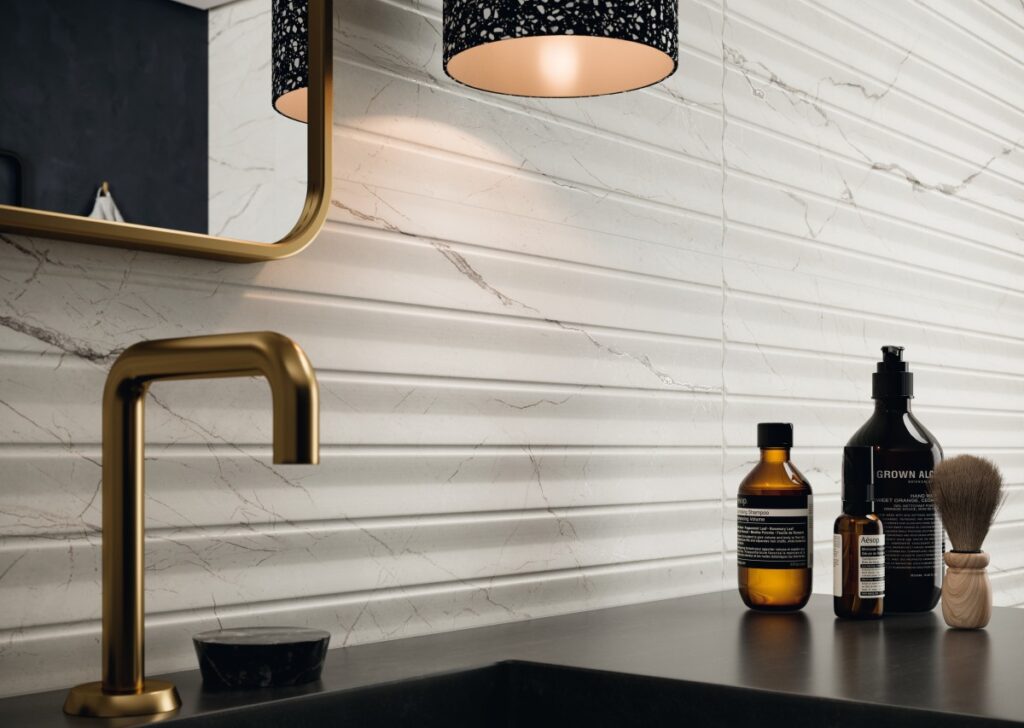 New series such as Arabescato, Volterra, Fósil or Galvanic offer great versatility of use, thanks to both their different finishes—marble, stone and metal—and the availability of decorative pieces. Beautiful and radiating personality, these collections ensure the design of each room reaches its highest expression.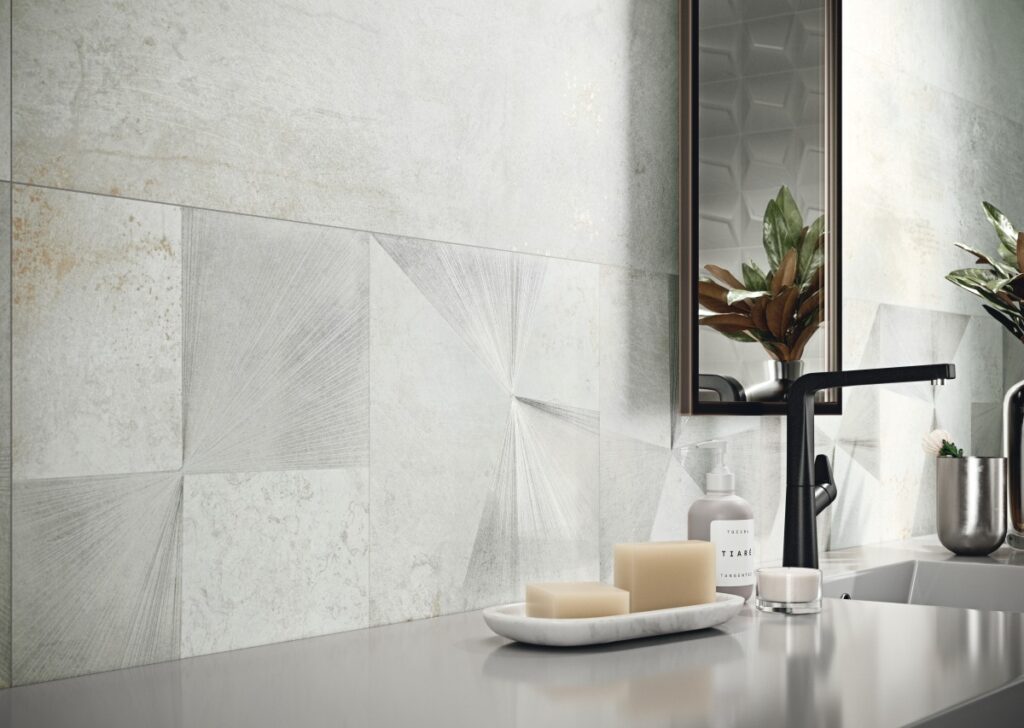 The Concept Series, the Big Bet of the Season
As one of the pioneering brands in concept series, Grespania continues to expand its catalogue and augment its collections with new formats, thicknesses and finishes.

Grespania's concept series are presented as complete construction solutions, multiplying the possible uses and applications of a single collection; this is one of the strongest ceramic trends for 2022

Series such as Artic, Moma and Corinto, already available in Grespania and Coverlam, are now completed with a Coverlam Top version for countertops. At the same time, new designs such as the stone-look Fósil concept series include floor and wall tiles along with its 20MM thick tiles for outdoor areas.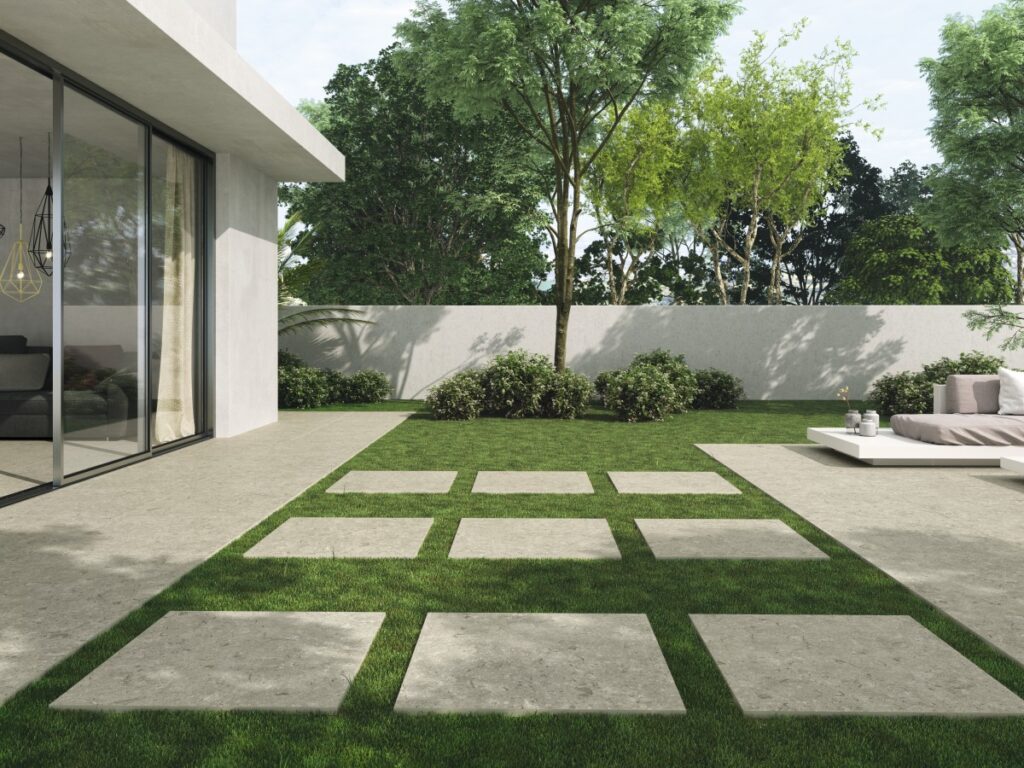 New Designs for a New Style of Kitchen
Kitchens are set to go through a minor aesthetic revolution with the ceramic trends for 2022. The Coverlam Top catalogue has been expanded with the additions of Camargue, Distrito and Iceberg, three very different styles for resistant, striking and supremely elegant kitchen countertops.
Coverlam Top adds inspiring new finishes in marble, stone and metal; designs envisaged as being the centre point of any kitchen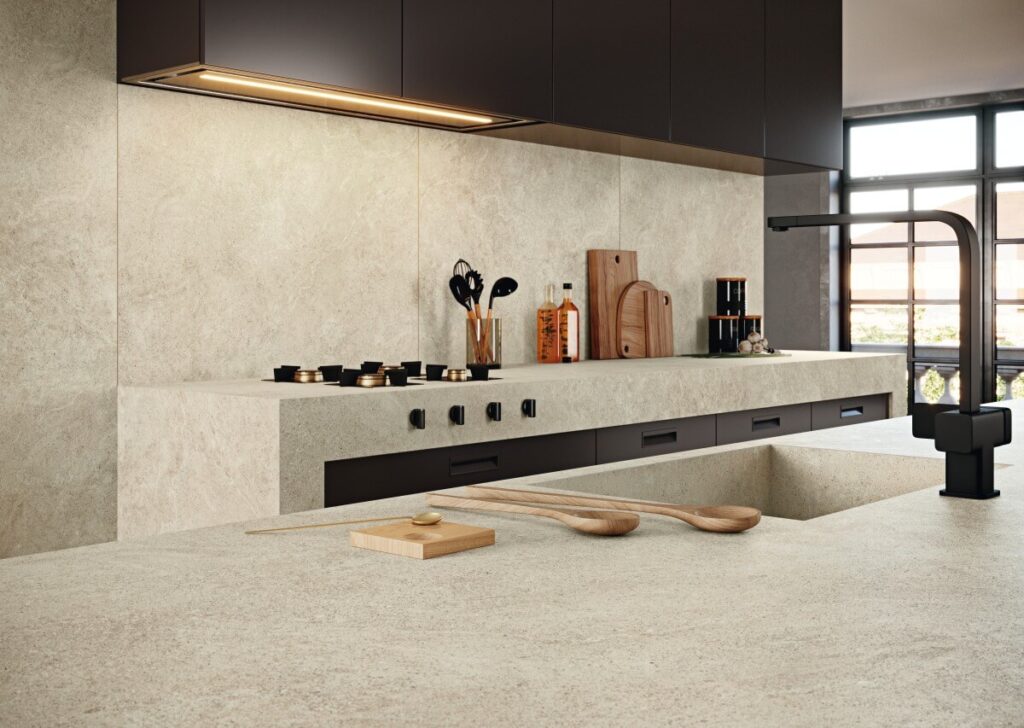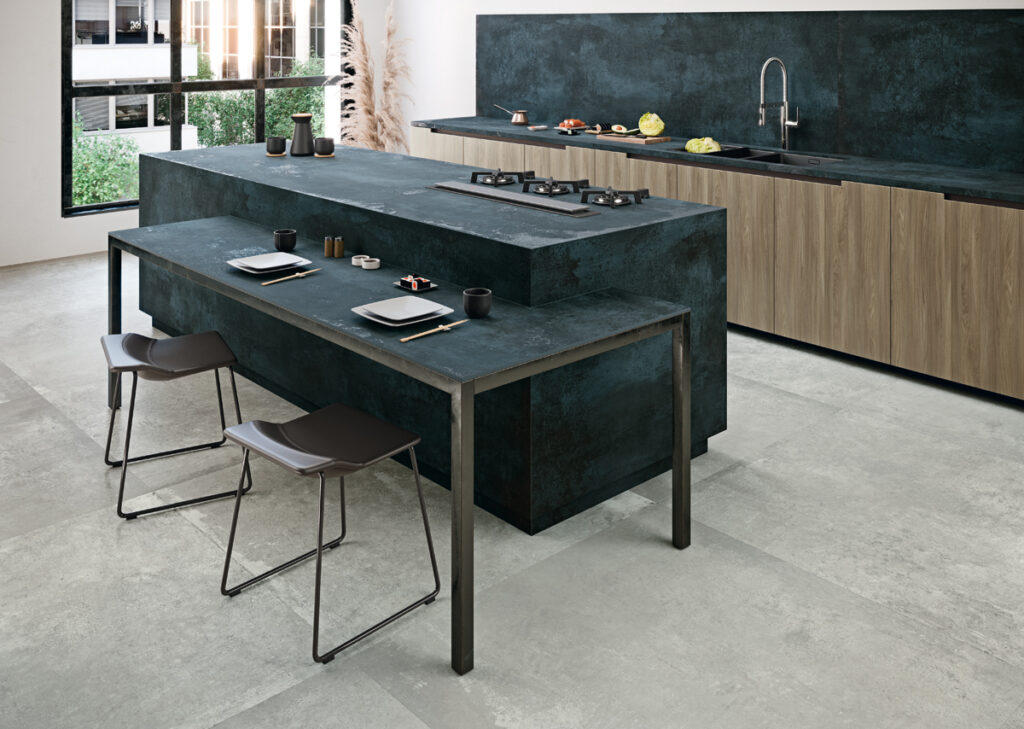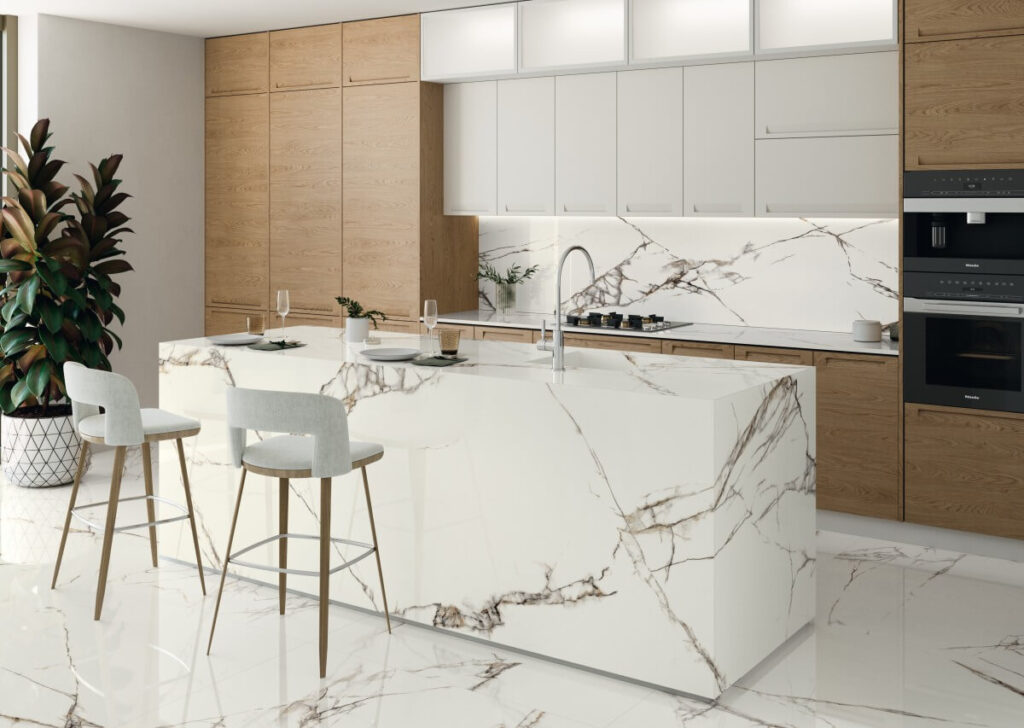 Another of the novelties that will feature more strongly in the ceramic trends for 2022 is the availability of the new 20MM thickness. In addition to being the most resistant option on the market, this thickness is perfect for playing with different design effects on the edges of the countertops, providing greater aesthetic versatility when designing new kitchen spaces.
Coverlam surprises again
The grandeur of Coverlam reaches a zenith with the impressive new designs that will undoubtedly dominate the ceramic trends for 2022. The high performance of the material opens the door to an endless number of possible uses, where the only limits are your imagination and the wide range of finishes available.
Along with the timeless naturalness of the new Capraia and Iceberg marble-effect collections, we see the launch of more modern, groundbreaking options such as Distrito, with a metallic finish, and Rosewood, a sophisticated and original marble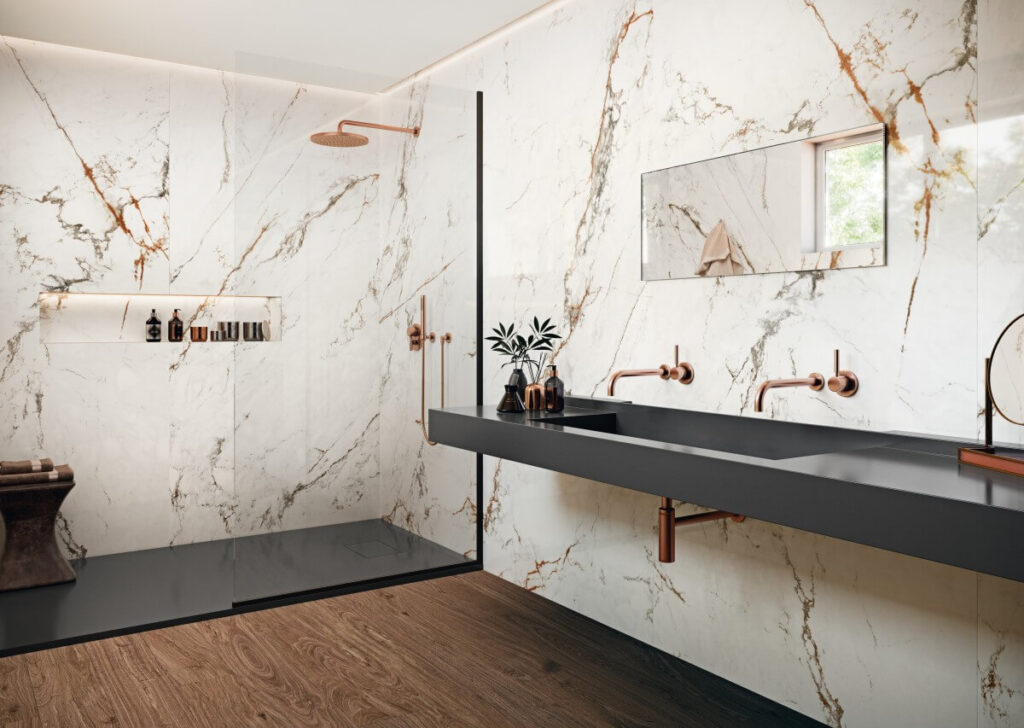 Distrito is the Coverlam collection that is sure to star in the most avant-garde projects. Its elegant tones merge perfectly with a carefully crafted metallic aesthetic, recreating the look of weather-worn metal and thus giving rise to surfaces of great graphic richness.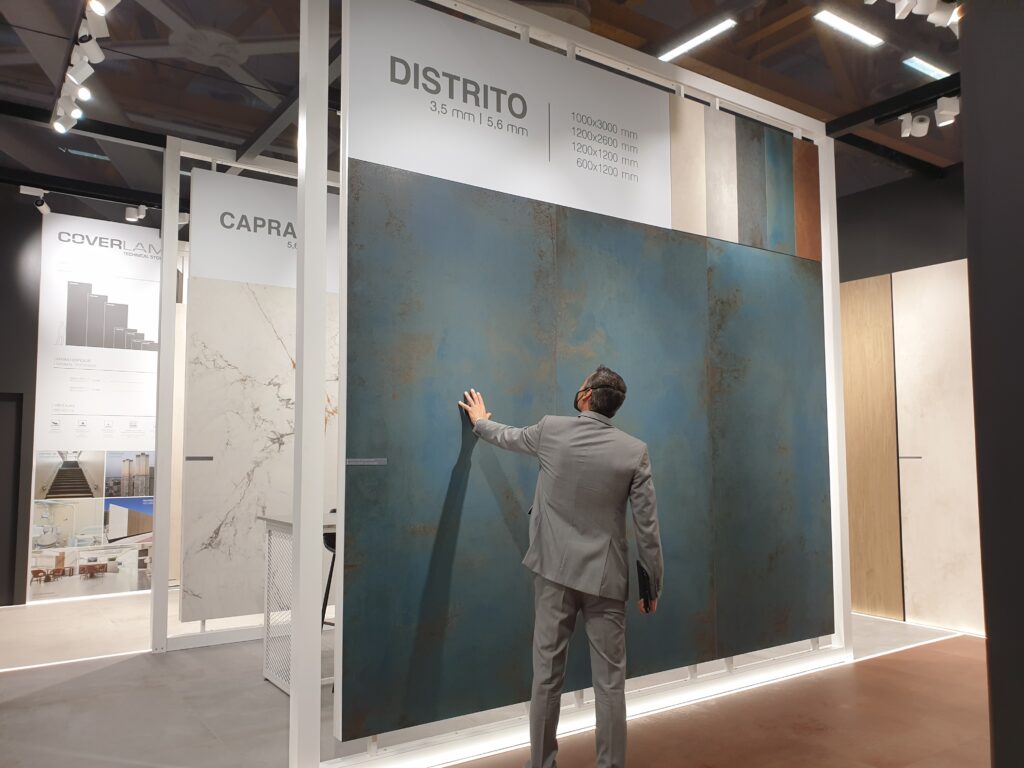 Another of the most notable ceramic trends for 2022 is the stunning design of Coverlam Palisandro. Full of beauty, this series was born in response to the growing demand for natural materials that convey character and personality. Its infinity version merits a special mention: a sequence of four slabs that generate a sense of continuous movement, creating a genuine visual delight that will really make an impression on you.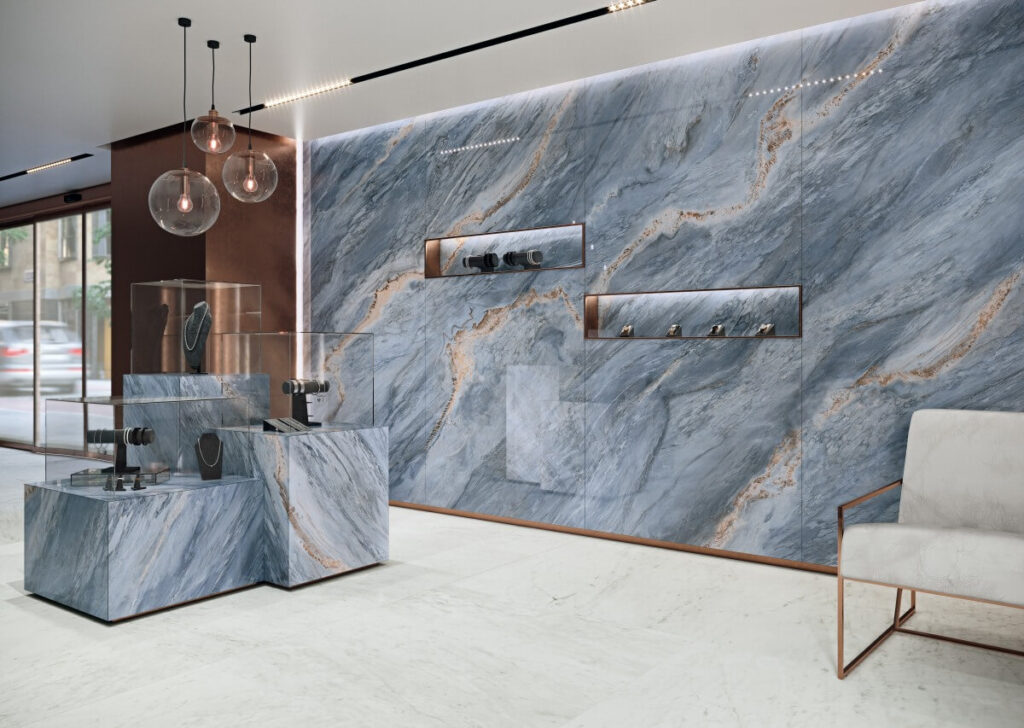 The Important Role of the Design Department
It would not have been possible to produce any of these trends without the work of Grespania's dedicated Design Department, whose intense creative process has culminated in the launch of new collections totally aligned with the ceramic trends for 2022.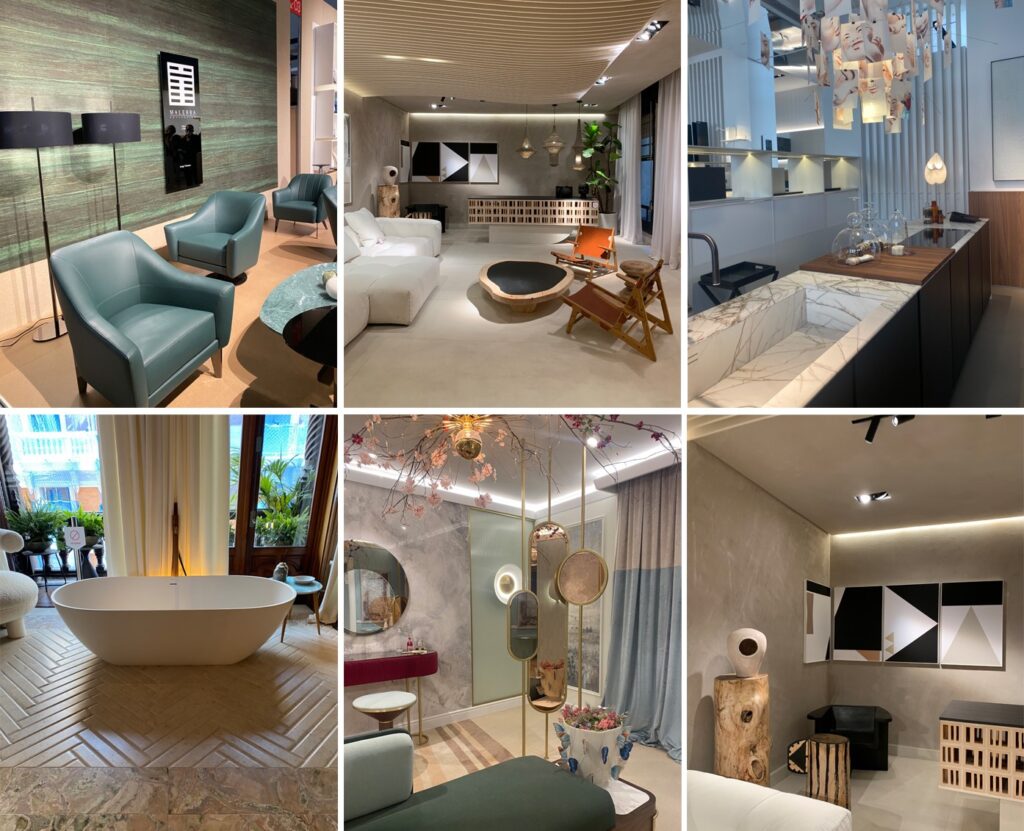 From the exciting yet painstaking trendhunting phase by our own in-house team of designers, to the actual process of designing each and every one of the collections that make up the Grespania and Coverlam catalogues, they make it possible to offer exclusive designs that are unique in the market.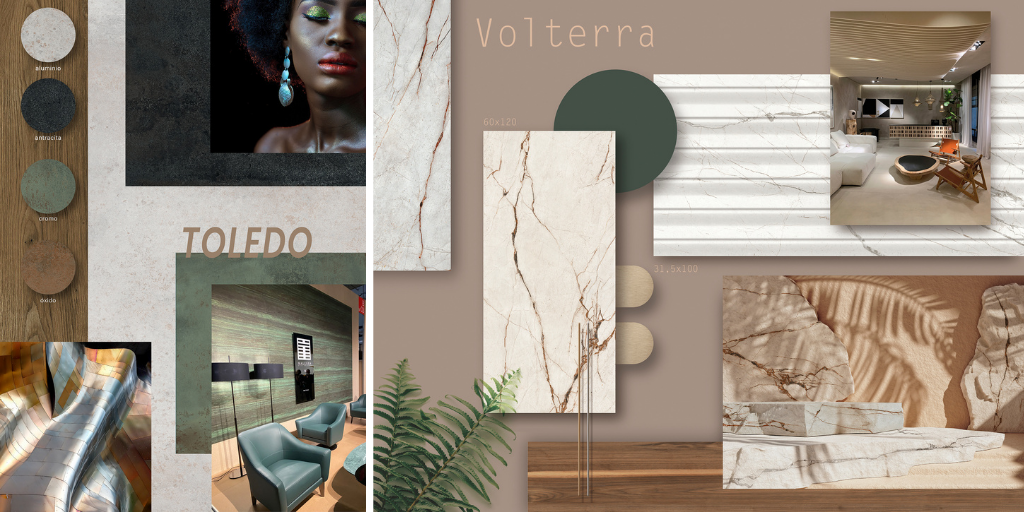 Don't miss any of next year's ceramic trends! Browse our catalogue, discover all the forthcoming designs, and bring new style to your home