When it comes to choosing a porcelain countertop for your new kitchen, bear in mind how it will be used to make sure it fits with your lifestyle
Maintenance, resistance and durability are the three basic pillars to consider when thinking about your new kitchen Today's hectic, chaotic lifestyles call for an extremely functional yet at the same time aesthetically appealing material.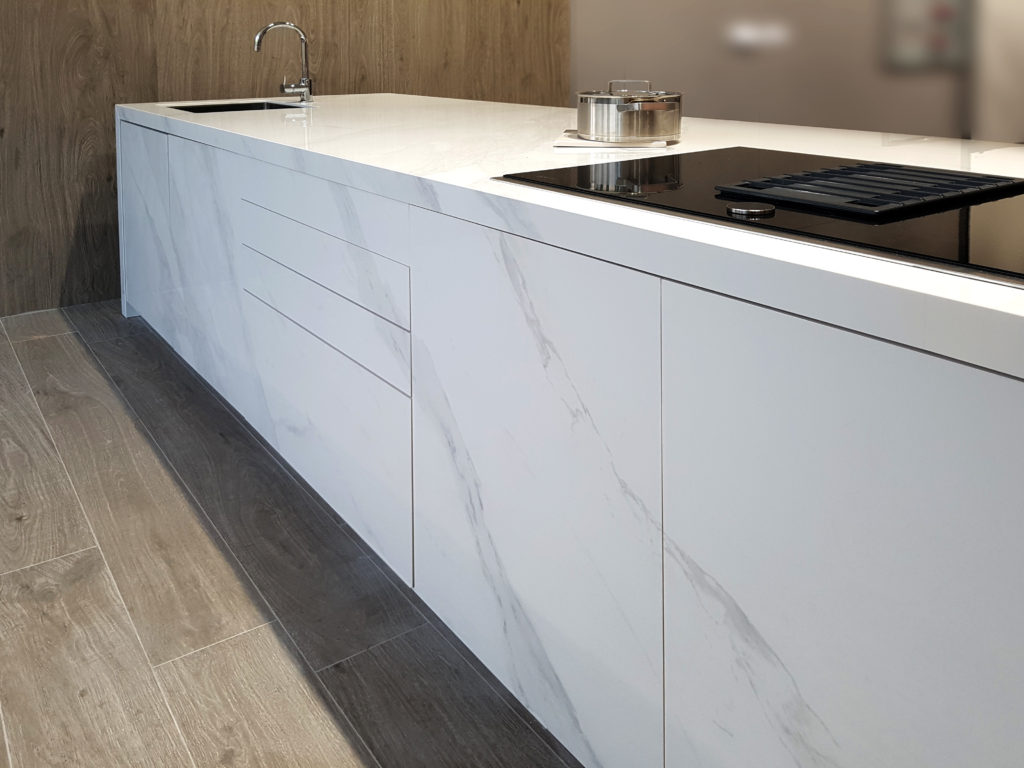 The porcelain countertop saves us from having to decide between aesthetic beauty and a resistant, long-lasting material, as it perfectly combines the two.
The challenge arises when choosing which style of porcelain countertop is best suited to our tastes and the look of the home. The vast range of styles and finishes available, as well as the beautiful, accomplished designs, can complicate decision-making.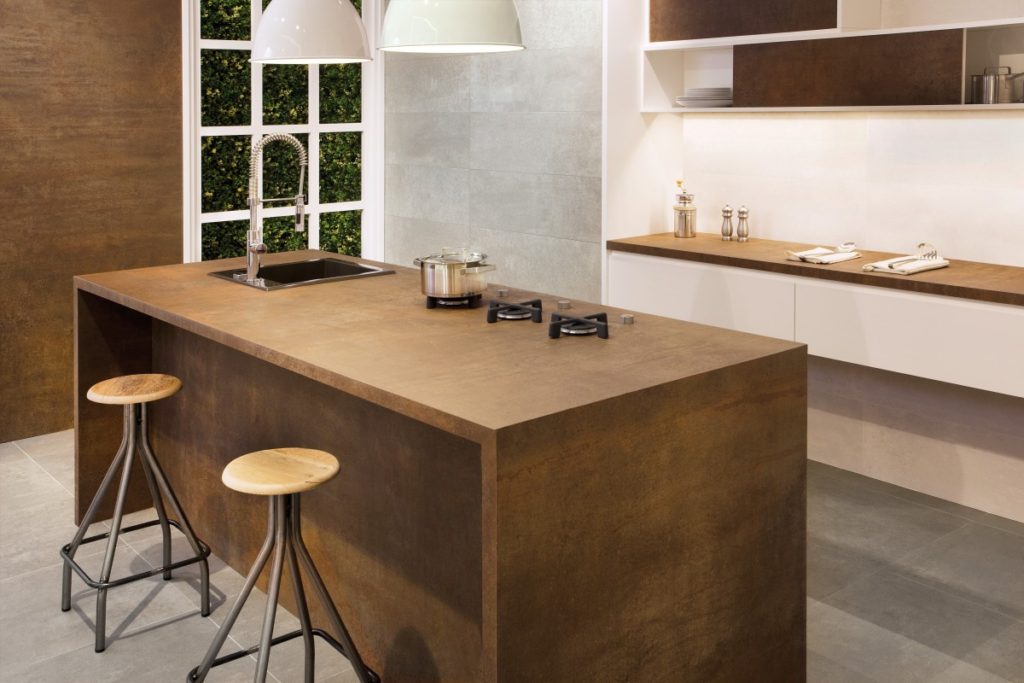 This blog attempts to guide you through the wide range of options, and which ones are best suited to your particular style.
Elegant, Sophisticated and Classic Porcelain Countertop
The design that best highlights the elegance of a kitchen is the ever-classic marble. The latest designs reinvent this concept and bring it in line with current trends, perpetuating its reign as the king of kitchens.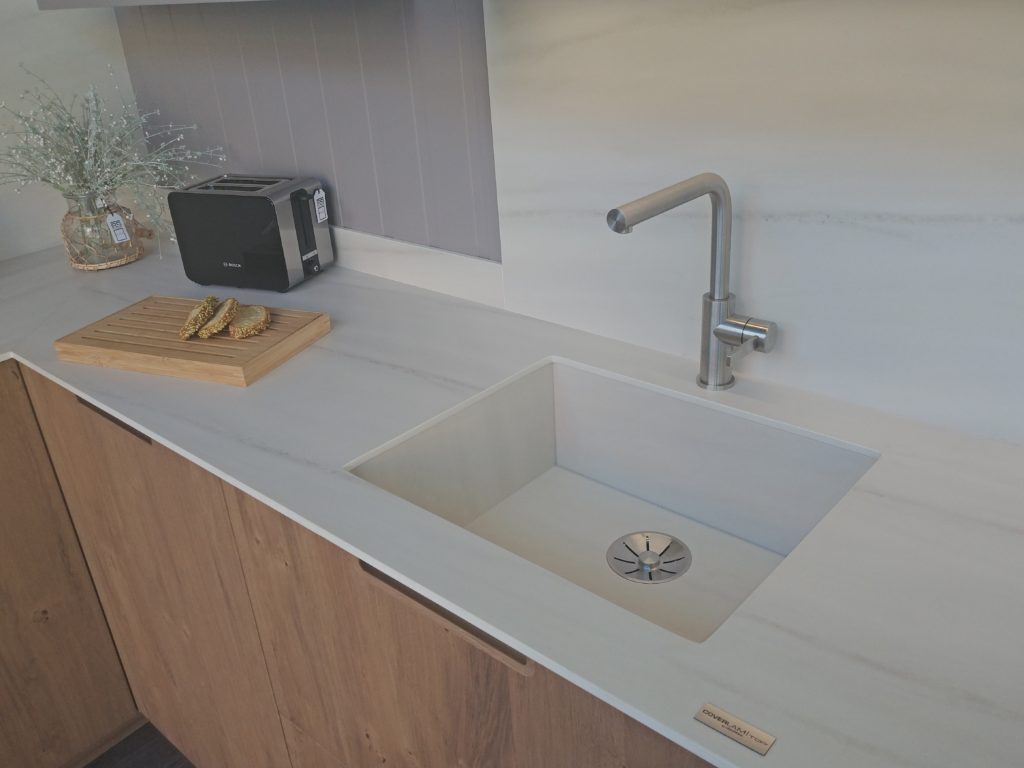 The versatility of the porcelain countertop makes it possible to transfer the aesthetics of the classic white marbles, such as calacatta and statuario, or the ultra-sophisticated blacks, which burst onto the scene a few seasons ago, leading the way in imposing, distinguished kitchens.
A marble-effect porcelain countertop is a classic that never goes out of style, with designs that fit all kinds of styles and homes.
If you are looking for radiance and elegance, then the smart choice is a marble-effect porcelain countertop in shades of white with delicately darker veins.
If your aim is to bring luxury, distinction and a touch of modernity to your kitchen, then a black marble with lighter golden veins is the one for you.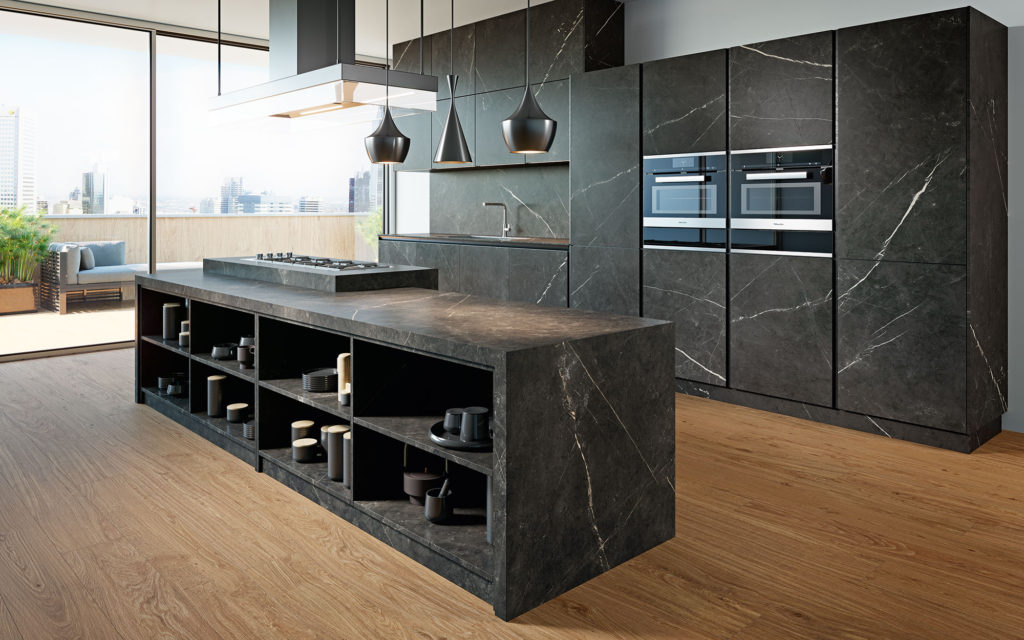 Industrial and Modern Porcelain Countertop
As far as the industrial look is concerned, this is a trend that has been a runaway hit in interior design for several seasons now and shows no signs of slowing. The kitchen is no exception to this trend. There are a number of porcelain countertop options available that can be incorporated to achieve a supremely modern, urban style.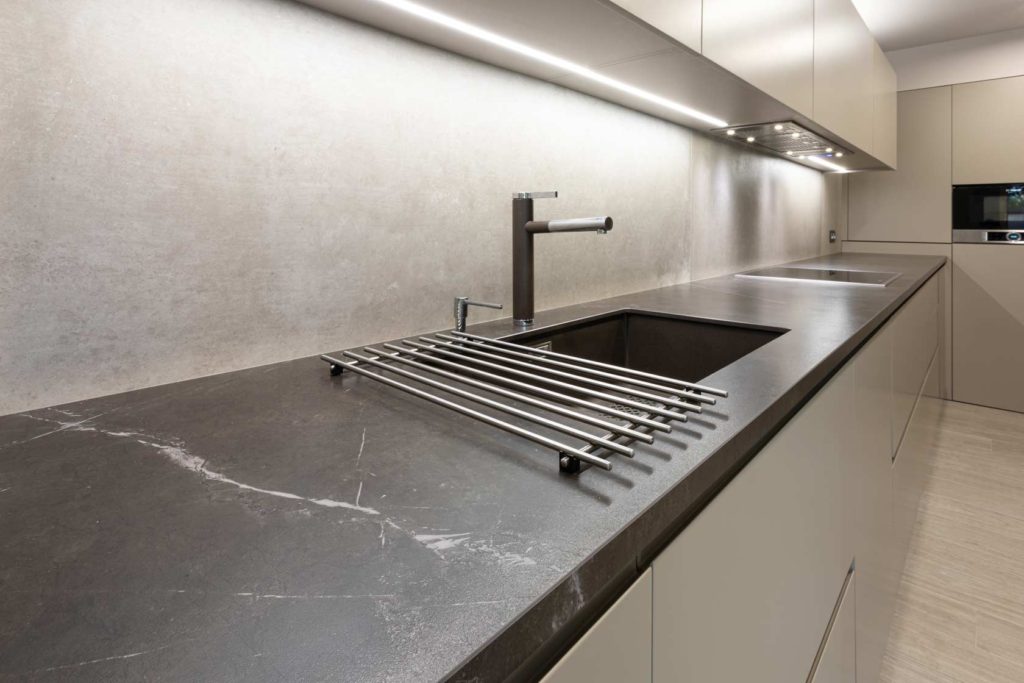 One of the advantages of the industrial look is that it favours a mixture of styles, letting you give free rein to your creativity and without limiting you to a specific design.
Opting for the industrial look opens up endless possibilities. One of the most popular is the cement-effect countertop, the perfect decor solution if you are a fan of more cosmopolitan interior design. Its texture and colours, as well as its restrained look, adds an eye-catching touch of modernity and avant-gardism.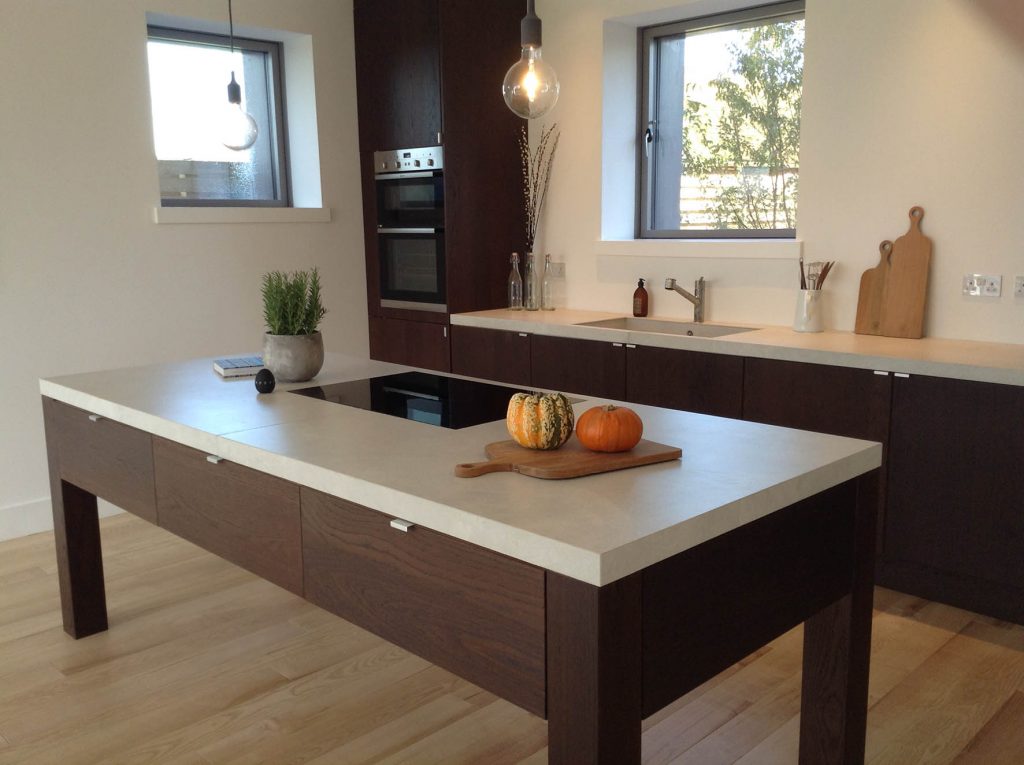 Another type of design that falls within this style is the porcelain countertop with a realistic stone-look design. The dark tones will be your best ally when it comes to giving the room a natural look, harmoniously complementing the industrial design chosen for your kitchen.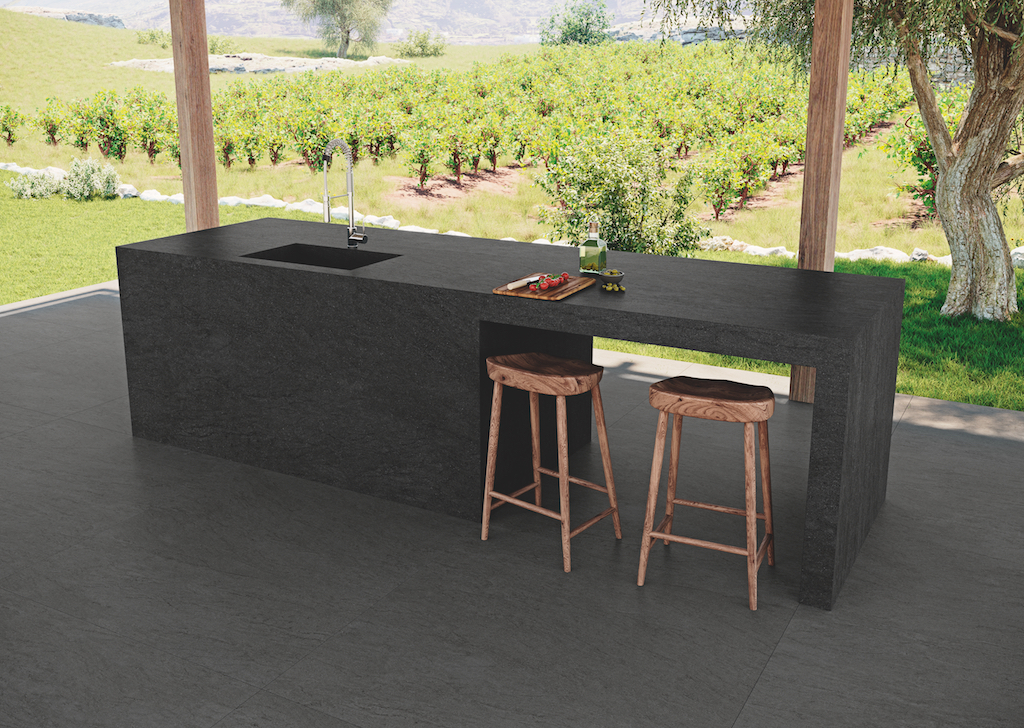 Minimalist and Timeless Porcelain Countertop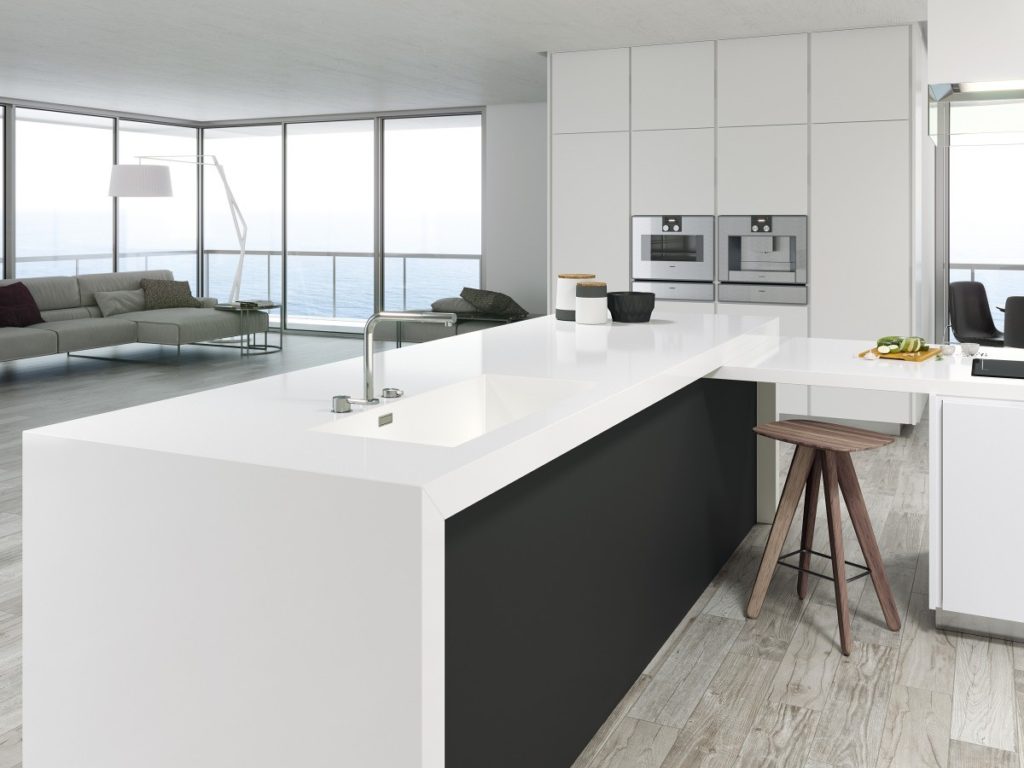 This is a safe bet if you have no real affinity to a particular style and prefer the design of your kitchen to be simple and timeless. This type of design, which can be characterized as minimalist, serves as a starting point from which you can redecorate or innovate by making small changes, without having to reinvest in a new kitchen.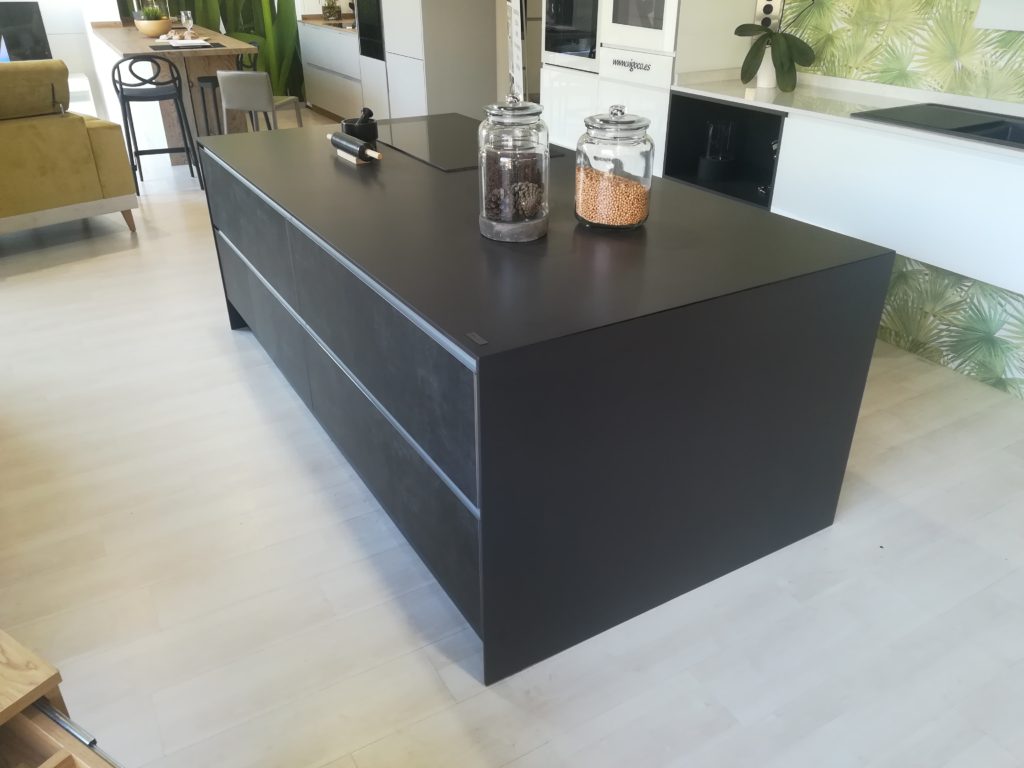 High-gloss finishes, neutral colours and unadulterated minimalism. If you lean towards simplicity and functionality, then the latest monochrome designs are ideal.
Using a single colour for your kitchen's porcelain countertop will create a highly versatile monochrome room, to which you can add different nuances through furniture, fittings and accessories that give a cheerful, modern touch.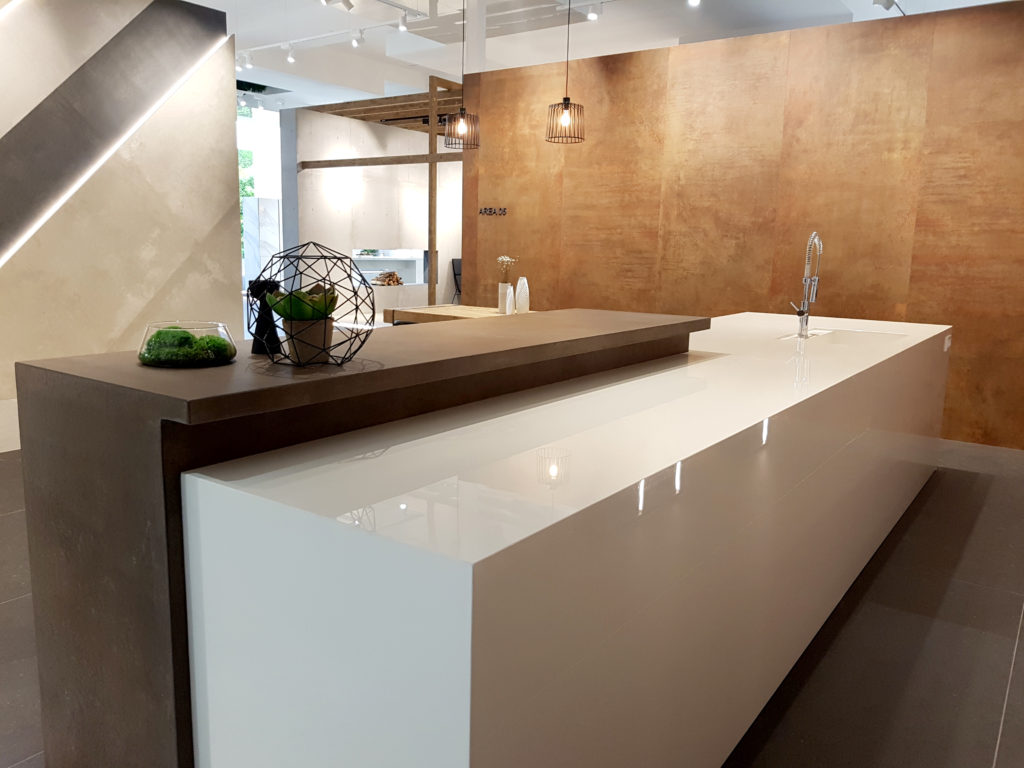 If you want to discover more styles and designs for your new kitchen, check out the Coverlam Top catalogue and find the perfect porcelain countertop for you!